Dodge cars: brothers no more, 1928 to now
All of our Dodge car stories so far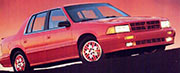 Insane: 1991-92 Dodge Spirit R/T
Fastest sedan of its time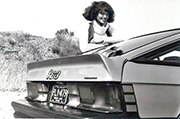 Plymouth TC3/Dodge O24: Lee's "second Mustang"
Quick little coupes

The Dodge, yes, Dodge GTX
South American Valiants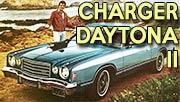 Charger Daytona: the Cordoba version of a 200-mph legend
Not quite a racing car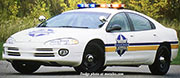 Dodge Intrepid: the police car
Agile, surprisingly quick front while drive pursuit vehicles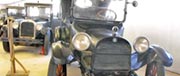 Car Spotter: 1914 Dodge Bros. Touring Car
The car that established Dodge Brothers' reputation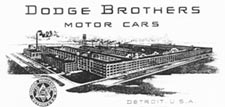 Dodge Brothers vs Ford as Employers
Hint: the Dodges gave out free beer and Ford hired thugs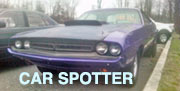 Car Spotter: Plum Crazy 1971 Dodge Challenger
A plum crazy car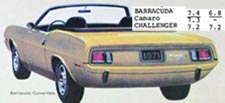 What did buyers think of the 1971-73 Mopar cars?
Market research revealed

1971 Dodge, Plymouth, and Chrysler cars
All the '71s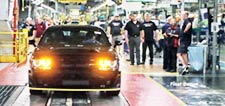 Brampton: Making big Mopars
Home of the Charger, Challenger, and 300

Dodge Main: Sturdy car creation complex
Multi-story car factory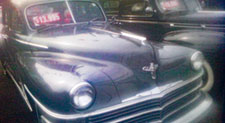 Car Spotter: 1948 Chrysler Windsor and 1940 Dodge at a Newark used car lot
Classics in an odd spot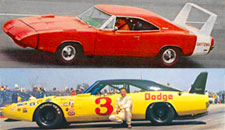 Charger Daytona: 200 mph supercar
Who made it (and why they did)

Birth of the 1966 and 1968 Dodge Charger
A legend is born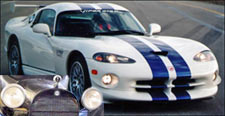 Dodge cars: brothers no more, 1928 to now
A short history with all of our Dodge car stories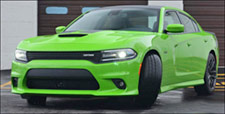 Dodge Charger, 2006-2024
The return of rear wheel drive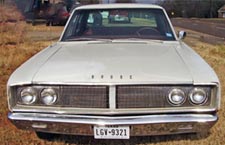 1967 Dodge Coronet 440: Car Spotter #18
A well preserved car, but worth the price?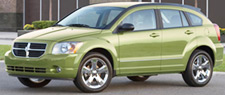 Dodge Caliber, 2007-12
The much-maligned chunky-look Neon replacement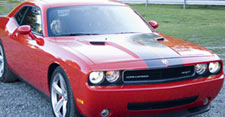 Modern Dodge Challengers
Retro muscle cars breaking 800 horsepower, 2008-2023

Behind the Fratzog
Memorable 1960s-70s Icon Returning for 2022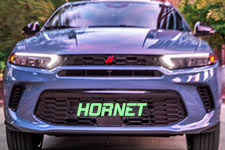 Dodge Hornet: hot compact crossovers
Quick AWD turbo cars, with and without electric motors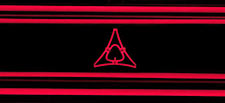 Dodge Charger Daytona BEV (concept)
The first Charger to need a charger: "Better than Hellcat" performance

New Dodge Dart (2013-16)
Bugs and oversharing killed a contender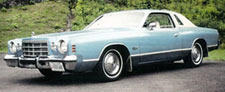 1975 Dodge Charger SE: Comfy but slow cruiser
Driving a 1975 Dodge Charger SE with a 318 V8: sluggish rolling sofa? (Car Spotter #21)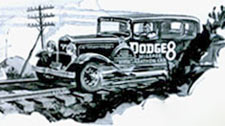 Chrysler 1929-30 vs General Motors
Snapshots of Chrysler, DeSoto, Plymouth, and Dodge, and technology comparisons to GM

Changes in the 2023 Mopars
Dodge, Jeep, Ram, and Chrysler's 2023 news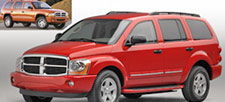 The "bloated" Dodge Durango: 2004 to 2009
The SUV that nearly destroyed the Durango franchise, though it was definitely a contender at first...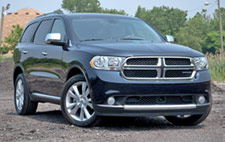 Dodge Durango, 2011-2023: the Unibody Muscle SUV versions
Not quite a clone of the Grand Cherokee, the WD Durango was a three-row SUV that could run 0-60 in 3.5 seconds...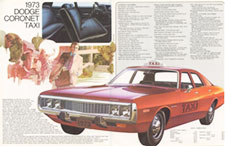 1973 Dodge Taxi brochure (and Mopar cabs)
The brochure and the full story: Dodge's 1973 taxi lineup and the company's history with cabs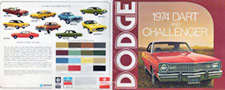 1974 Dodge Dart-and-Challenger Foldout
Dodge's seemingly odd 1974 Challenger and Dart brochure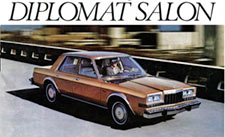 1983 Dodge Diplomat in Canada
Digging into the brochure and the car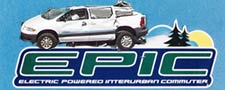 Electric minivans (the originals): TEVan and EPIC
Chrysler invented the electric minivan - three generations of them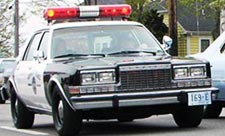 Prototypical police cars: Dodge Diplomat and Plymouth Gran Fury
Inside the M-body Dodge Diplomat and Plymouth Gran Fury that defined how police cars should look for at least a decade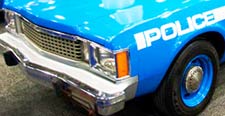 Mopar police cars of 1980: St. Regis/Gran Fury, Aspen/Volare, B-Van
The last of the big Plymouth and Dodge police cars, in their penultimate year, with the final F-body squads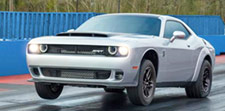 2023 Dodge Challenger Demon 170: a 1,025 horsepower "last call" muscle car
A deep dive into the impossibly powerful E85-drinking modern muscle car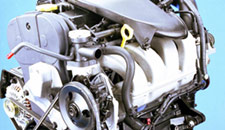 Neon 2.0: the final all-Chrysler four-cylinder engines
How the Neon ended up with a class-leading four-cylinder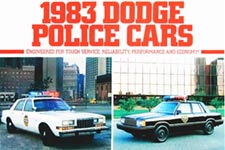 Mopar police cars of 1983: Diplomat/Gran Fury and Reliant/Aries
Two quite different approaches to police cars, with front and rear wheel drive, powered by V8 and four-cylinder engines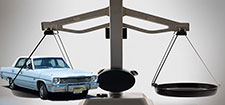 How much did it weigh? 1974 Valiant/Dart, 1972 Imperial, and their options
Diving into weight figures for cars at opposite ends of Chrysler's spectrum—the Plymouth Valiant/Dodge Dart and Imperial LeBaron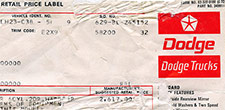 1973 Dart Swinger and 1974 Dart Sport: Inside the Monroney
Diving into classic Dodge price stickers - what it all meant, what it all cost in today's dollars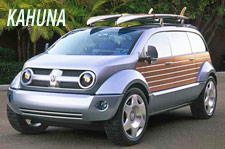 2003 Dodge Kahuna concept
Playing with materials, teasing a Dodge version of the Pacifica crossover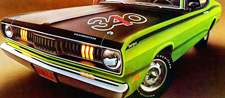 1970-1976 Plymouth Duster and Dodge Demon
Sporty compact cars based on the Valiant, running everything from the slant six to the hot 340 and 360 V8
Dodge cars (a brief history)
The Dodge brothers were exceptional engineers and superb businessmen, whose main eccentricity was refusing to be addressed individually: mail a letter to John or Horace Dodge, and it went into the trash. Any letters had to go to John and Horace. They helped design Ford's first cars, fixing their major flaws and lending him enough money and parts to get started when others had shut off credit (Ford had gone bankrupt twice by this time). Partly to build vehicle assemblies for Ford, the Dodges created a massive multi-story main plant, Dodge Main, and a complex of smaller facilities around it.
When the Dodge brothers cashed out of Ford, they converted a great deal of wealth to cash, which enabled them to finally make their own car without the Ford's compromises. Unlike many people who came into fantastic wealth, they worked just as hard as they had, and treated the people who assembled their new Dodge Brothers cars quite well by the standards of the time; Dodge Brothers was the place to work if you could. They started making cars in 1914, selling a four-cylinder roadster on a 110-inch wheelbase for $785; it quickly became known for durability, especially after General Pershing chose them for his Mexican campaigns.
Dodge Brothers actually spent more time under caretaker managers than it did with its founders, who died in 1918; and, while the Dodges were still alive, they made only one truck, a military vehicle. They did sell trucks—made by Graham Brothers; the brothers sold their business to Dodge Brothers, eventually. Finally, in 1928, Chrysler Corporation bought the company, dropping "Brothers" from the name with the 1931s. Dodge cars were switched over to Chrysler designs, still in a premium pricing position but below DeSoto, which was below Chrysler; none were luxury cars.
Throughout the 1930s, stopping for wartime production and starting again in 1946, Dodge cars retained their position as a somewhat upmarket brand, well above Plymouth and just below DeSoto; Dodge cars got Chrysler's new V8 engines (after the Chrysler brand did), along with DeSoto, with Plymouth having to stick with sixes for a time. The brand's reputation was severely damaged by the quality gaffes of the 1957 models, which had the double curse of being poorly developed and selling very well.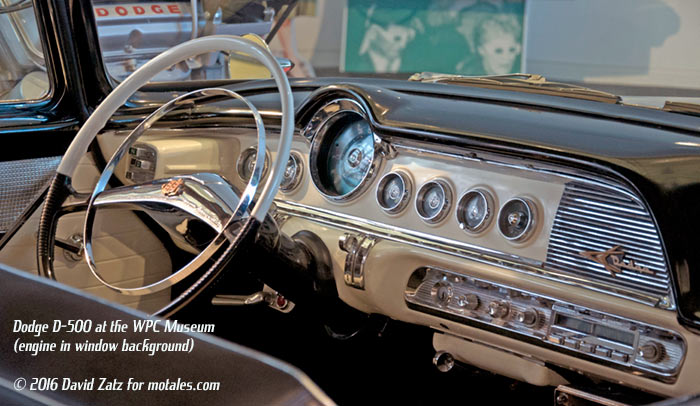 A tradition of Dodge muscle cars started with the 1956 D-500, a new model intended to turn around Dodge's stodgy image. The D-500 had a special engine capable of 260 or 276 horsepower, with heavy duty suspension, chassis, brake, and powertrain parts from the biggest Chrysler cars, as well as larger exhausts. The 1956 D-500 broke 306 standing records, and it was just the start. A D-500 package was then, confusingly, offered on other Dodge cars. In any case, for 1957, the D-500 name was applied to an optional 285 horsepower engine (345 lb-ft) and the new "Super D-500" label was attached to the 325 Hemi, which produced 310 hp with dual carburetors.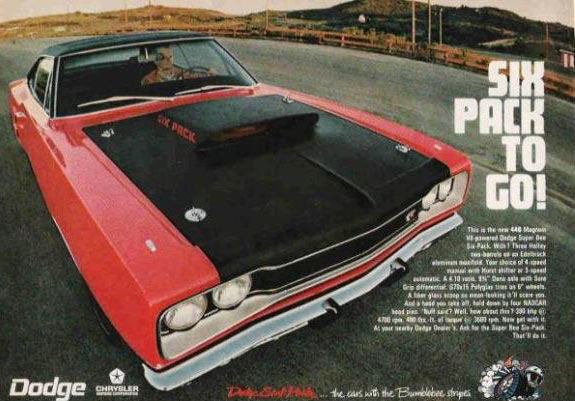 The muscle-car era developed apace, but Dodge would not have many unique engines during that period. They had a unique marketing name for the triple two-barrel carburetor package—"Six-Pack"—which was catchy enough that many applied it to Plymouths with the same carburetion; Chrysler Australia even used it for their in-line six-cylinder Hemi engines using three Weber carburetors, the famed "Hemi Six-Packs." But for the most part, Plymouth led in the key muscle car years of 1964 to 1971, given their lighter weight. Dodge copied the Plymouth Road Runner with its own Super Bee (a play on words, since it was on a B-body), cartoon decals and all; and then demanded a version of the popular Duster, which was dubbed the Demon. During this period, though, Dodge had one truly unique car—the beautifully sculpted Charger, which was to do wonders for the company's reputation. The Challenger was, after all, shared with Plymouth, which called it the Barracuda.

In 1974, the Plymouth Valiant switched to the longer-wheelbase Dodge Dart body, ending any real differentiation between the two cars, and closing the era of Dodges having longer wheelbase than Plymouths.
Chrysler nearly died in the 1970s; the board brought in Lee Iacocca to turn things around. He quickly put distance between Dodge and Plymouth, mainly by designating Dodge a premium and sporty brand; that meant reserving turbocharged engines (with some exceptions, such as minivans) and special editions, such as Shelby cars and the Spirit R/T, for Dodge (Chrysler also used turbocharged engines, as a premium brand, but not the highest performance Turbo III version.) Dodge started gathering Plymouth sales as well as its own.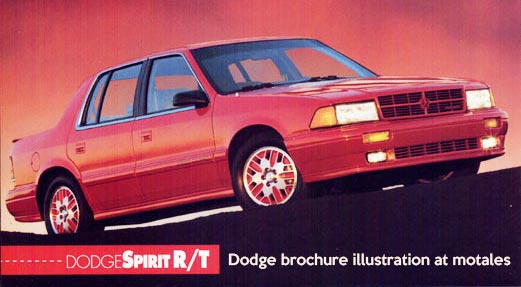 Through the rebirth of the 1990s, Dodge used firmer suspensions than Plymouth or Chrysler as its main differentiating point, other than styling. The Dodge Viper was the brand's flagship, a blistering-fast (for the time), raw sports car with superb handling and a huge 488 cubic inch V-10 engine; developed by a cross-platform team, the Viper was capable enough to dominate Le Mans, with fewer changes than usual needed to convert the street car to a racing car.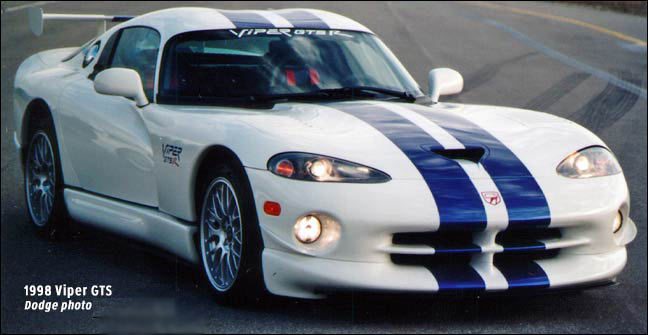 In big cars, Dodge had lower prices than Chrysler, acting as a mainstream brand; but it also had the Intrepid R/T, with a more powerful engine. That was countered by Chrysler's 300M, with the same engine but a shorter wheelbase and more aggressive gearing. For the most part, Dodge was still a very mainstream brand, relying on the Viper for much of its muscle image. That started to change with in the mid-2000s, when the Magnum and then the Charger and Challenger brought rear wheel drive V8-powered performance back. The SRT versions of these cars brought brutally fast acceleration and bolstered Dodge's muscle image; but the brand still pumped out basic minivans and slow small cars (Caliber). As time went on, though, the various mainstream Dodge vehicles fell out of the lineup, leaving a core of the Charger, Challenger, and Durango—all available with over-700-horsepower supercharged Hemi V8 engines. Dodge was truly a muscle brand now, and a far cry from the four-cylinder Dodge Brothers cars.
Follow us on Post! It's like Twitter, but without ads or Nazis!
Books by MoTales writer David Zatz
Copyright © 2021-2023 Zatz LLC • Chrysler / Mopar car stories and history.