Car Spotter: 1964 Jeep Gladiator Pickup
Like most antique car enthusiasts, my family also likes old trains. For many years we've attended events at the Whippany Railway Museum in Whippany, NJ, including Santa Trains, Easter Bunny Trains, Father's Day Caboose Rides, and a Halloween event.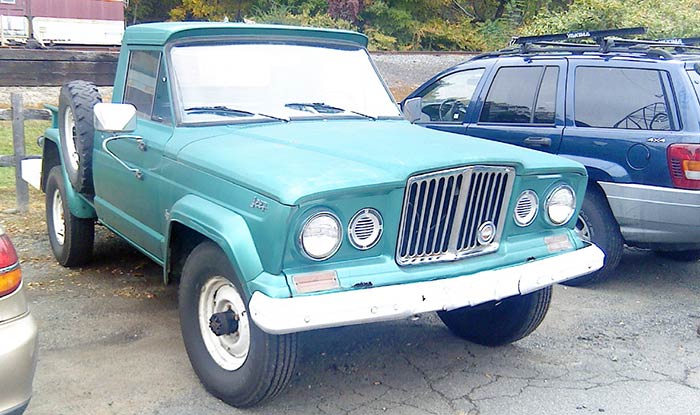 Volunteers are the backbone of these events, just like car shows. Volunteers drive cars, so eventually you'll notice the same cars at every event. We noticed this Jeep at the events we attended, so I decided to share it with you all.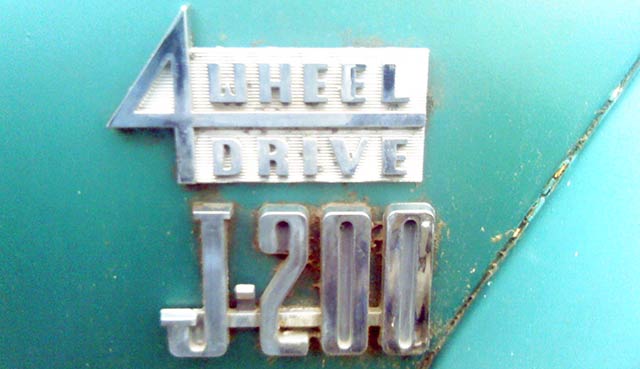 This is a Kaiser Jeep Corporation J-200 Gladiator pickup. Jeep Gladiators were produced from late 1962 until 1971 (after that, they were still made, but sold as "J-series pickups.") Based on the amber parking lights, it is probably a 1964.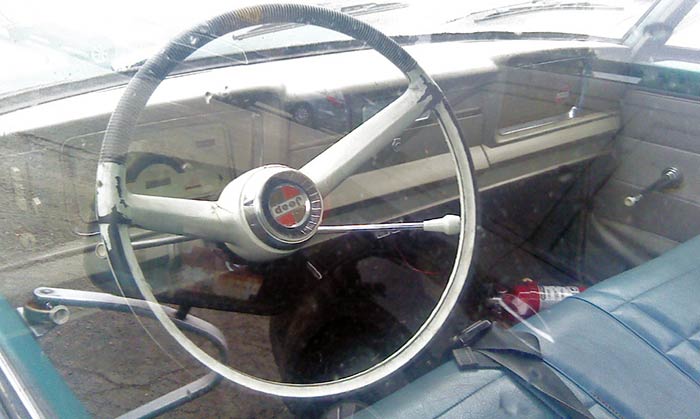 It has a Thriftside (step-side) bed with a 120" wheelbase; a Townside bed or stake-bed were also available. Early Gladiators were available as rear wheel drive or 4-wheel drive with a 230 cubic inch overhead cam Tornado straight-6. Properly equipped, they could pull up to 8,600 pounds or carry nearly 4,000 pounds.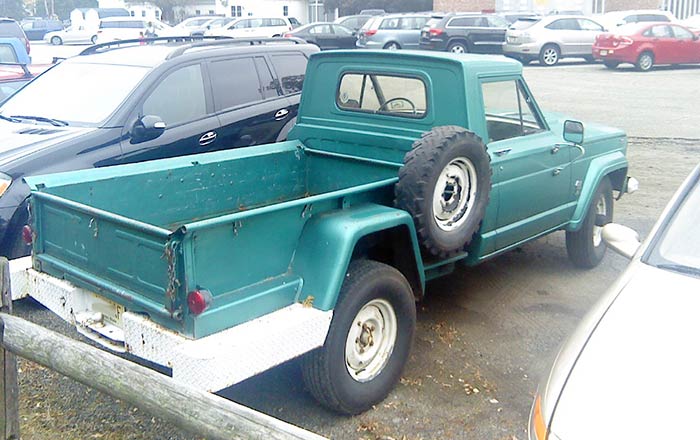 This Gladiator appears to have a 3-speed column shift transmission. Options included an automatic transmission (automatics with 4x4s were an industry first), a power take-off, and dual rear wheels. It never sold well, but is a valuable collector's item today.
Thanks to my friends Ed Botchie and Dave Zatz for guidance about this Jeep—which is described in more detail in the book Wagoneer, Gladiator, Comanche, and Scrambler: Jeep's Go-Anywhere Vehicles (2020).
This story originally ran in the National Chrysler Products Club Journal.
Follow us on Post! It's like Twitter, but without ads or Nazis!
Books by MoTales writer David Zatz
Copyright © 2021-2023 Zatz LLC • Chrysler / Mopar car stories and history.