2.4 VVT actuator swap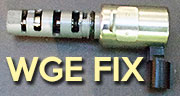 MoTales: a simple, old-fashioned site of Mopar* tales Updated 7/16/21
Chrysler history: people, processes, etc
Chrysler 1925: The first (or second or 31st) year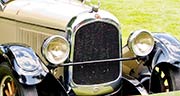 We are looking for ex-Chrysler people so we can share your stories!
Latest stories:
Other stories: Where to get parts for your cars
Here is some news from Stellpower.com:
Random: 2.4 VVT actuator swap
The inside scoop. In 1972, a team of designers and engineers thought they had a hit car: a "magic wagon." How could they convince overly cautious executives to take a chance? Even then, how could they defend their share when the market was flooded with competitors? Find out in The Rise and Reinvention of Chrysler Minivans.
Mopar is a trademark of Stellantis. We are not associated with Stellantis. Contact us. This Mopar car history site is copyrighted © 2021 Zatz LLC.
* n=22. We are not connected to Stellantis, owner of Mopar. • Contact us!