Latest Mopar stories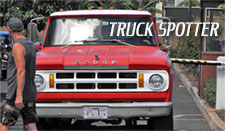 Car Spotter: Dodge D-200 Power Wagon
As told by Sam Spade, because why not?

Chrysler rumor wrap / upcoming models
May 17 update
Other Car, Truck, and Company Stories
---
Books by MoTales writer David Zatz


This Mopar car history site is copyrighted © 2021-2022 Zatz LLC and is not associated with Stellantis or the Mopar brand. Contact us.