Chrysler press releases over the years
Often, but not always, press releases reflect the culture of the companies that create them; there was a time in the 1980s when Volkswagen, for example, barely described the cars, listing the specifications (one densely packed page of fine print) instead. Fiat tended, when launched in the United States, to go overboard with descriptions of styling and color choices.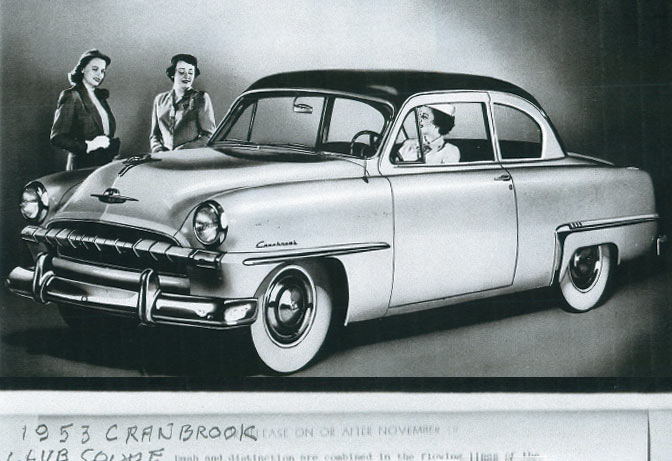 Students are taught to write press releases in a way that allows them to be printed by magazines and newspapers with few changes, and sometimes Chrysler's were fairly straightforward, in that vein. Sometimes, they dripped with overwrought praise and, at times, with lengthy praise of every aspect of styling.
Packaging of the releases also changed quite a bit, as the pride and joy of the mid-1990s corporate turnaround brought some quite elaborate packages. Chrysler kept using unique packaging long after Daimler ended much of that pride. This story does not get into that part of the story, though they could be quite elaborate. Some examples include Durangos cereal boxes (complete with a bag of bran flakes), Mopar's oil can, oil bottle, and "wrench" (USB drive), or the minivan kit that came with popcorn. These are a whole different story which was covered to some degree at allpar.
Chrysler was straightforward with most of its press releases into the 1990s. The pre-computer releases tended not to be voluminous; for example, the 1960 Chrysler 300F was released with four pages of narrative and three of specifications (normally, typewritten words take up far more space because each letter is the same width—an "i" is as wide as an "m"). Note the manually added accent marks in this example; American typewriters were usually accent-free, to save money and reduce complexity.
The specifications were compact but informative, if you cared quite a bit about things like firing order and valve size, and not at all about vehicle weight, in this case...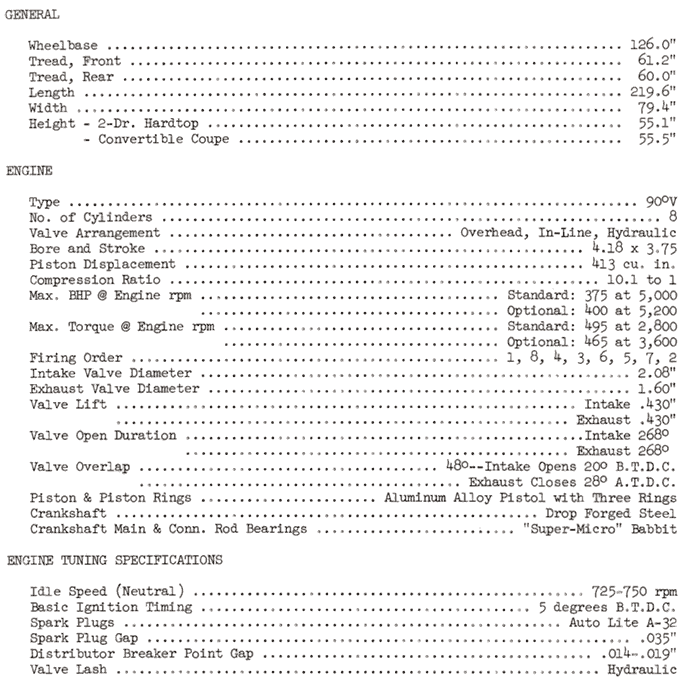 (The other two pages are not reprinted here.)
A definite exception to this was the launch kit for the Valiant, which was extensive and even noted how the Valiant came to be developed quickly and with a high level of innovation. It had a surprising amount of technical detail, including numerous diagrams.
The company was sometimes lavish in its descriptions, as in this 1961 Plymouth release. While it seems typeset, it was more likely typed on a machine with proportional type (they were fairly unusual); note the manually added hyphen in "front-end." This is from the annual press book, and reflects the importance of styling when each year brought in a new look. The 1961 book was 32 pages long, in total.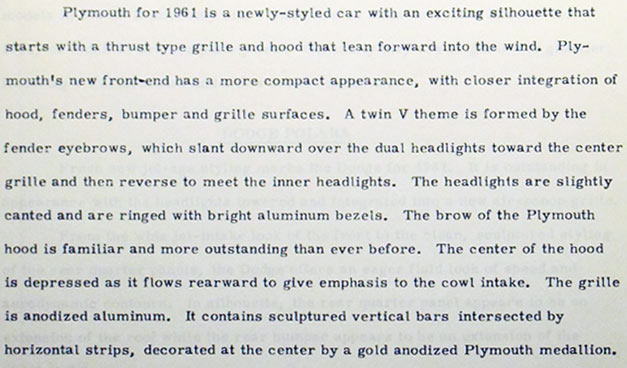 This style continued through the 1960s, with the news bureau moving to Jefferson Avenue between 1961 and 1967, and into the 1970s. Releases between the big model year books were typewritten; those at new-model time were in proportional type, but were probably also typewritten, but on a typewriter designed for that purpose. There was no bold or italic type; instead, there was underlining. Quotes were "curly" rather than typewriter-straight, too. Recycled paper appeared in 1974 as environmentalism grew. Most of the releases were still written in a relatively understated way, so they could be printed without many changes.
Accompanying the press releases were often big glossy photos, either 5x7 or 8x10 in size; they could have typeset, typewritten, or handwritten legends (even in the same year), sometimes photographed in, more often on the back or on the bottom of the photos. One interesting exception was the ETV-1 electric car, which was issued in color—but not by Chrysler. This release came from General Electric.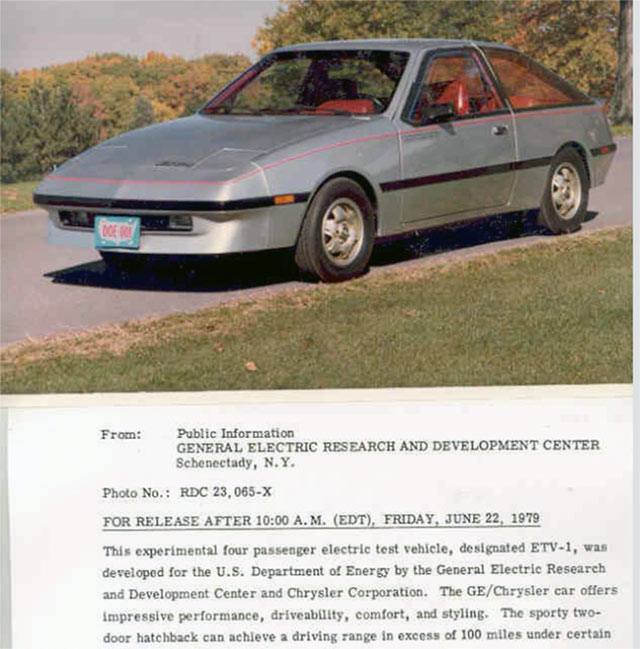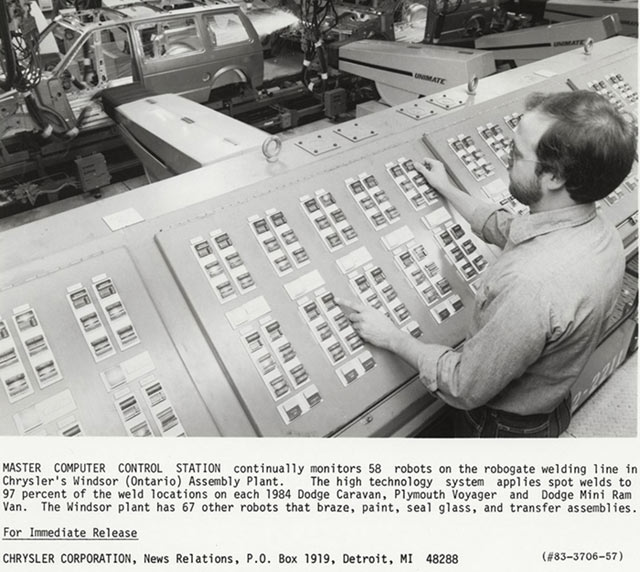 By the 1980s, the company finally had its logos on the press releases.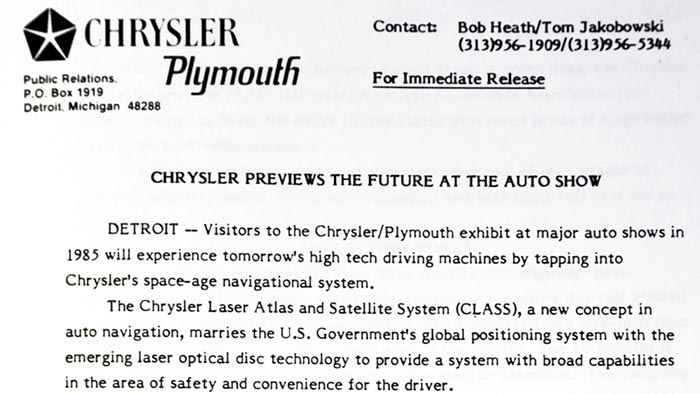 ... and in some cases in color. The spec sheets were formatted a bit more than in the past, and the metric system made an appearance, though by 1986 it had already been ejected from the United States' official measures.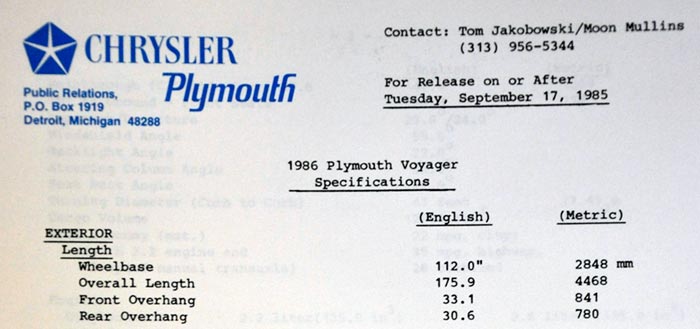 The writing was still quite restrained, and, again, if you were editing a small newspaper or magazine, you could use it mostly without change. By this time, "modern" typesetting machines with easy floppy-disc storage and CRT screens had been developed; indeed, by 1987, Adobe PageMaker had been out for two years, having been released for the Mac in 1985. It was eminently usable in 1987, on a Mac Plus with 1 MB of RAM, an 8 MHz processor, and dual floppy drives. Did they use this or the popular CompuGraphic Editwriter, or another specialized typewriter on a template created somewhere else? (Probably the latter.)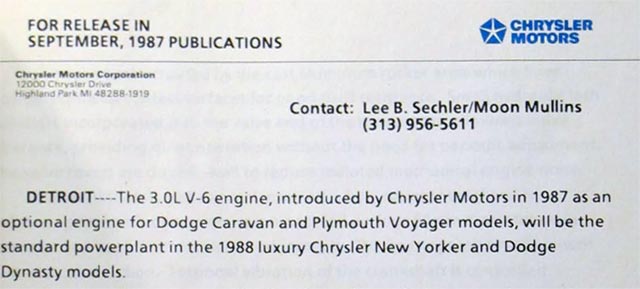 For 1988, they started putting colored bars on the top of the pages, to show the brand—blue for Chrysler Motors, blue for Chrysler and Plymouth, red for Dodge. Press books were getting just a little longer, and went into more depth on technical innovations, such as electrically driven speedometers (phased in during the late 1980s). Photos were now invariably labeled with typeset (or at least special-typewriter) captions.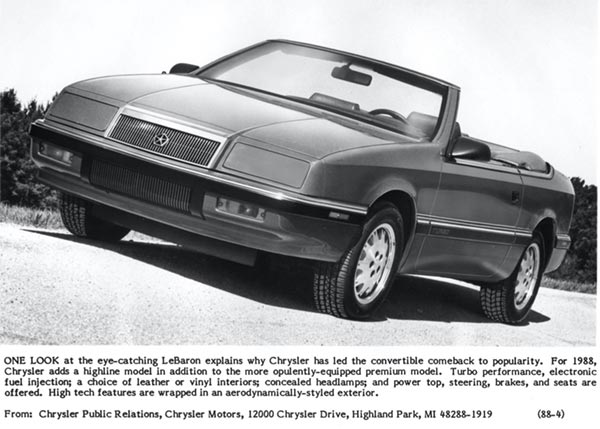 The 1990 book (released in 1989) brought a new idea: a filing box with separate folders for Chrysler, Jeep, Eagle, Dodge, and Plymouth. Each car got its own card with a photo, overview, and specifications including powertrain options. Here are the Imperial's two pages, on two sides of one sheet: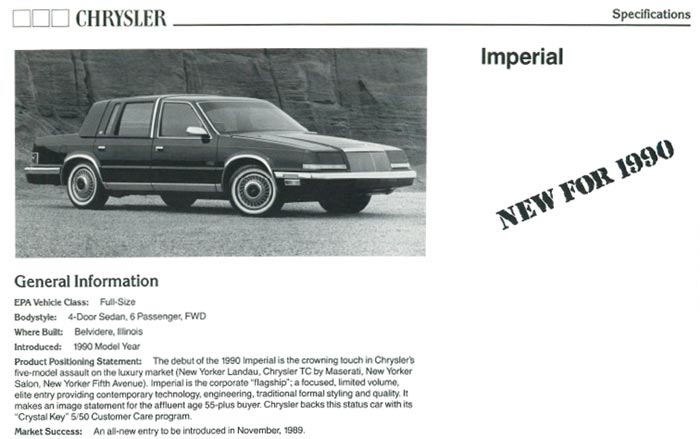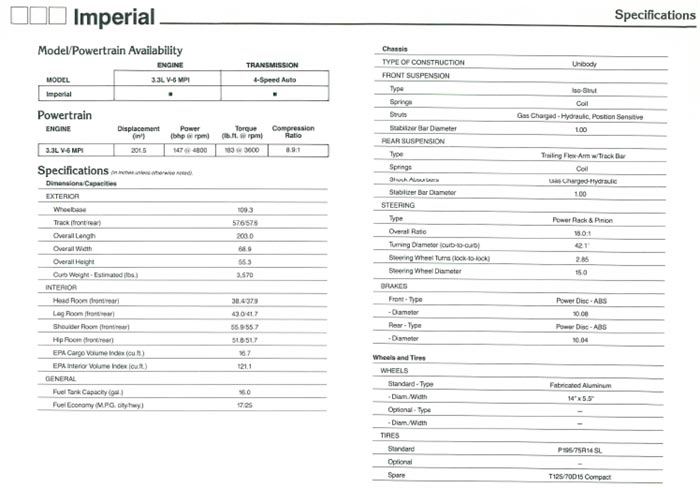 For 1991—keeping in mind that the company was undergoing a revolution in its internal processes and was close to stunning the world with its new LH series—Chrysler went to having more pages for each car, but continued to provide file folders for each brand. The Chrysler Town & Country minivan got four pages; the Chrysler Imperial, as shown below, got two. The graphic design was far above prior years. (These were originally color—not images of the cars, but spot color for the brand.)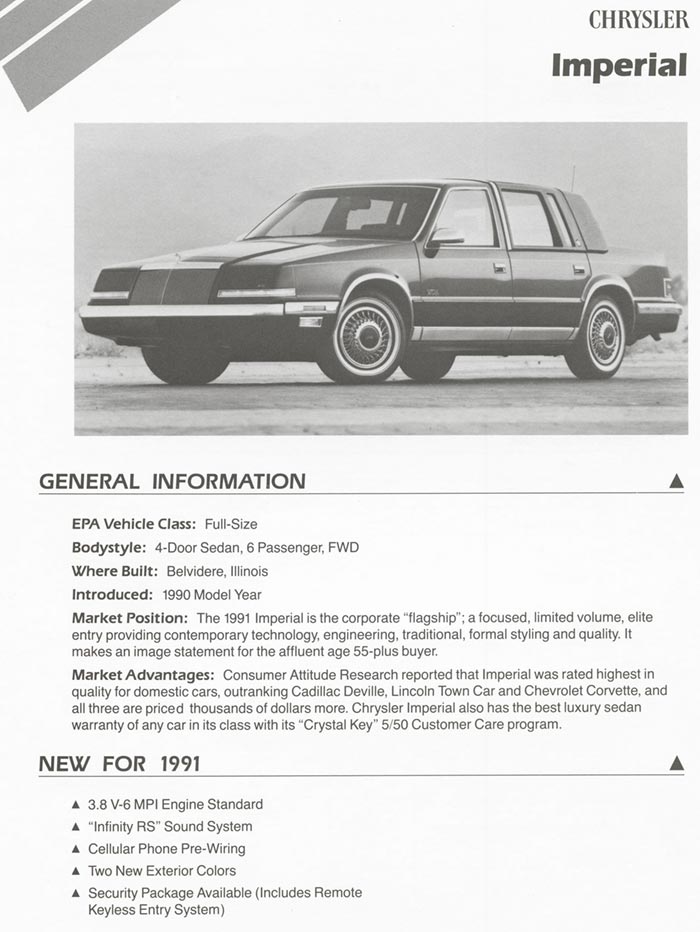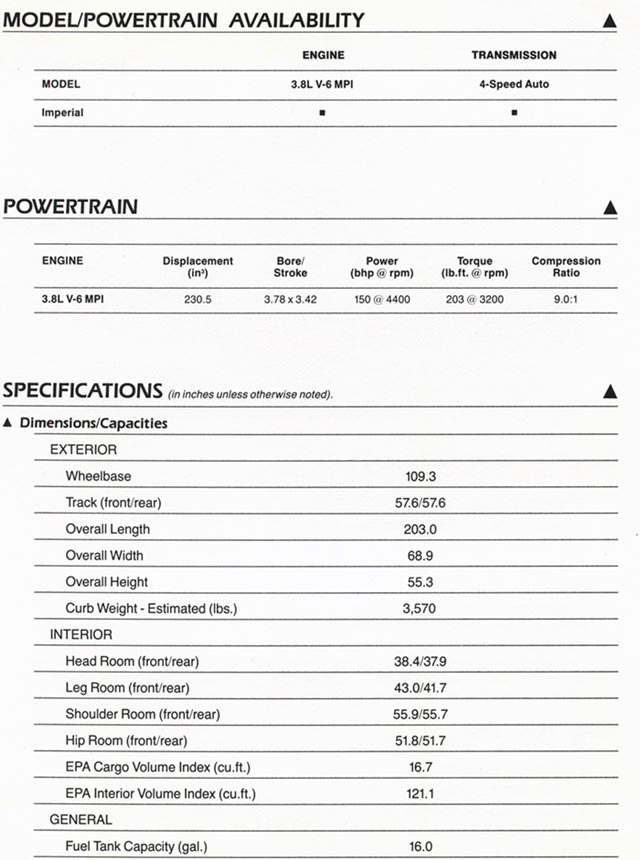 There was still a great deal of simple typewritten material for the corporate level. For example, from 1992: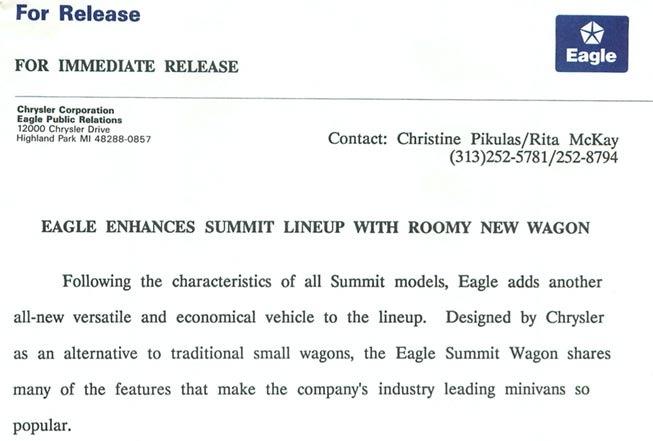 Numerous pages of text were provided to cover changes to the cars. Most of the text could still be used "straight¸" though occasionally a passage pushed its luck:
The award-winning Eagle Talon sports coupe receives a new look for 1992... Regardless of whether the Talon buyer chooses the Base, the turbocharged TSi front-wheel-drive model, or the scintillating TSi All-Wheel-Drive version, the result is a car designed for fun.
The New Chrysler makes itself felt
The 1992 book went to another new format—11x17 spreads for each vehicle, folded in half, with spot colors for each brand (but not full color images, which were still quite expensive at the time). The main beneficiary of this change was the specifications, which now got two pages, and the standard (by trim) and optional features, which got a full page. The description was still fairly short.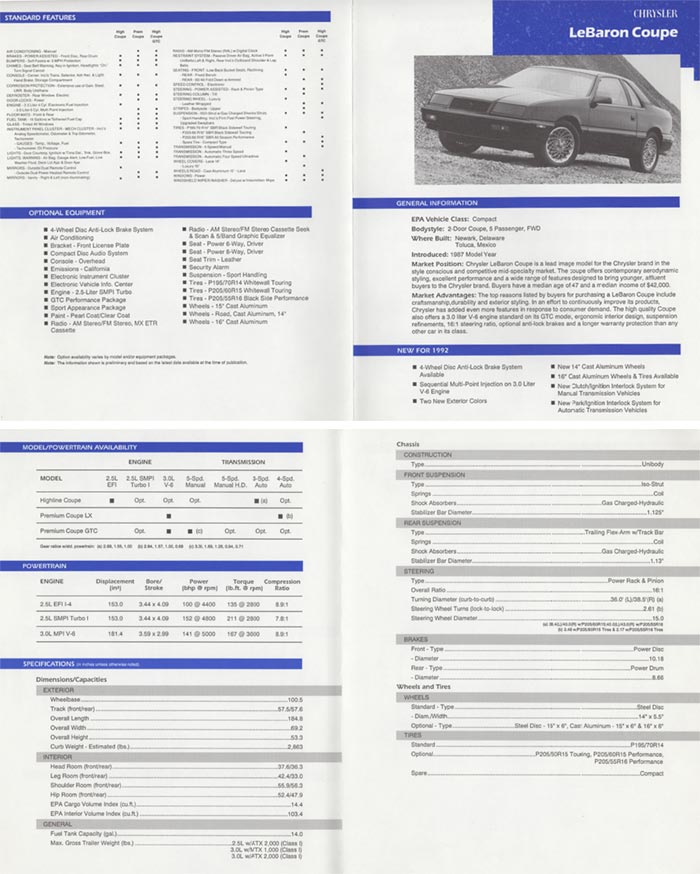 The 1993 book (sent out in July 1992) was much thicker, with much more expensive descriptions of the many wondrous changes to the cars as the cultural revolution took hold. As one example of what was happening in Highland Park (and now Auburn Hills), the list of technical service bulletins, which had been fairly compact in 1991, grew to rival the Manhattan telephone directory in 1993. It seemed that engineers were leaping on long-standing problems and resolving them, even as the cars they applied to were counting down to their final days. The press books for brand new cars moved from a few pages to entire books—truly book length—including interviews with key personnel. Those interviews included not just executives, but also engineers from various levels, and detailed both the actual engineering changes and, to some more important, the company's changes in processes and methods.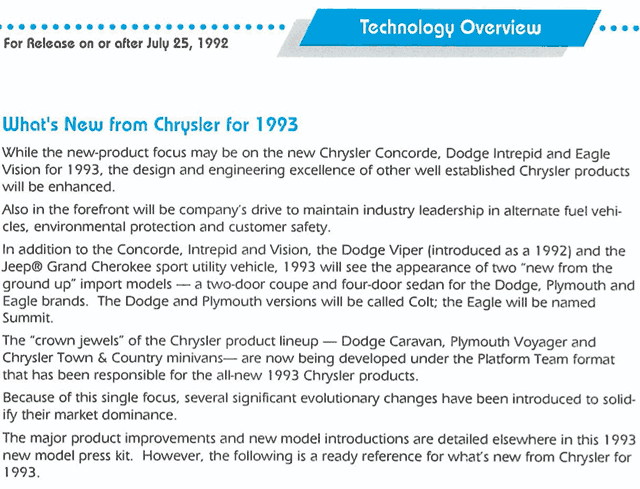 This was quickly becoming an excellent time to be a Mopar fan; the LH cars were the first to have a massive book detailing their origin, and for good reason—they (and the Viper) were the first results of the platform team system, the QIP system, and many other changes. There was so much information, technical details had to be put into their own book. (As usual, color slides were in the back, along with the black and white glossy photos.)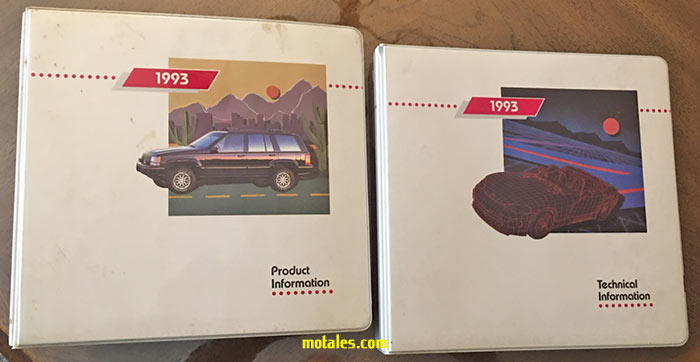 The two downsides were the switch to a smaller, nonstandard paper size; and the font they chose was very difficult to translate with optical character recognition (OCR) software. Neither problem really affected most journalists.
The pages covering individual cars followed the same basic format, but the looseleaf format allowed them to be as short or as long as needed for each vehicle. That was handy, since some had many more options than others.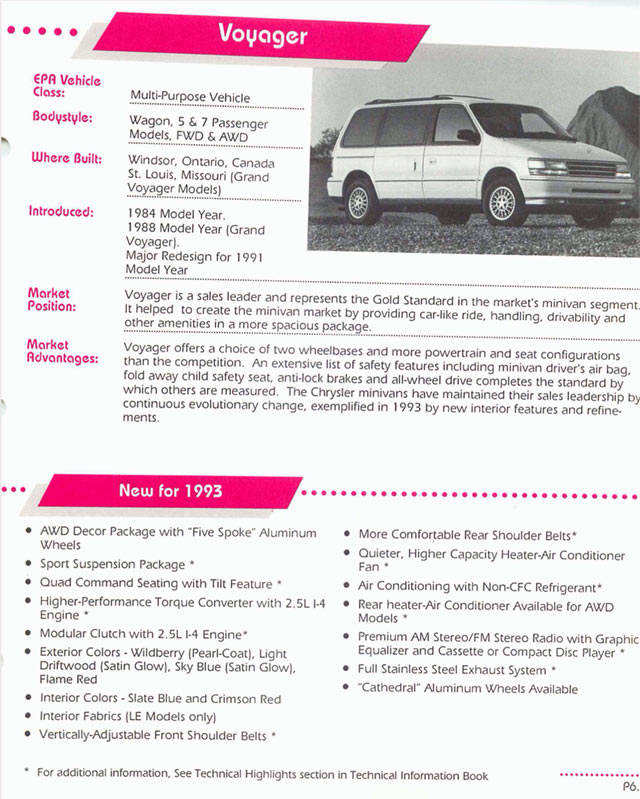 The 1994 book seemed much more upscale. It was still a looseleaf binder and still quite voluminous, but now it was printed on full size paper and seemed a bit more dignified. Each individual car took up more pages; the Dodge Shadow, in its final year, had eight pages, almost entirely specifications.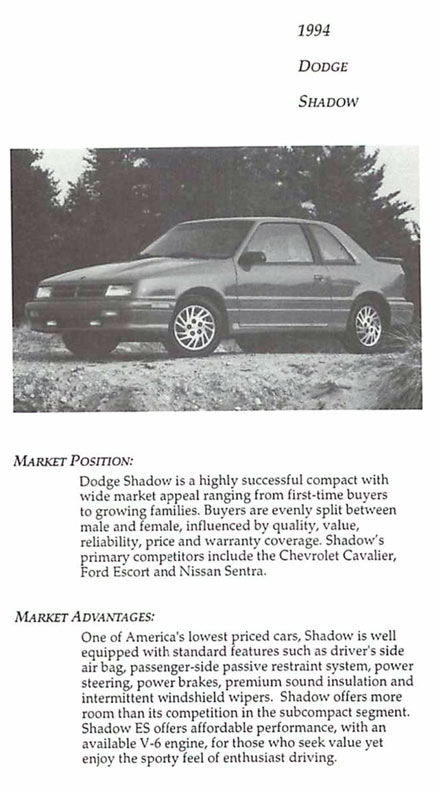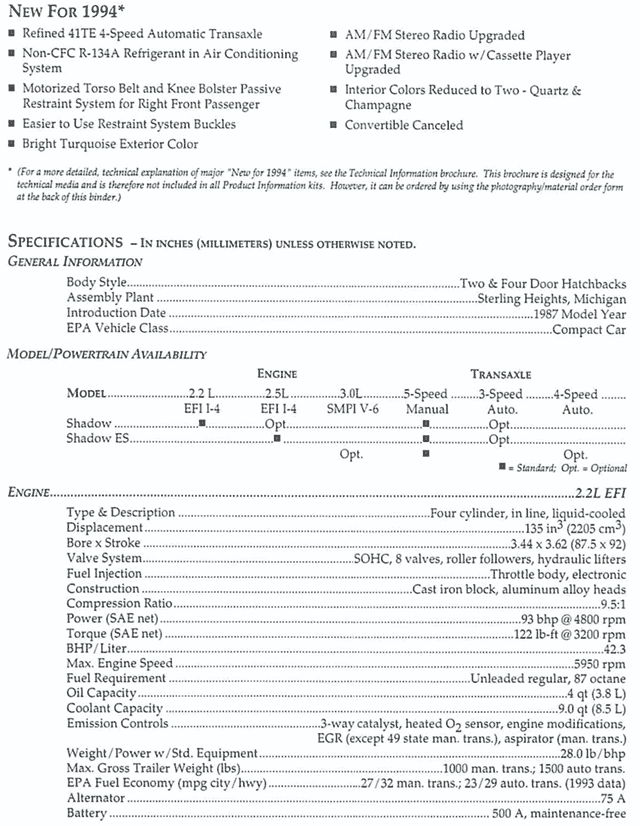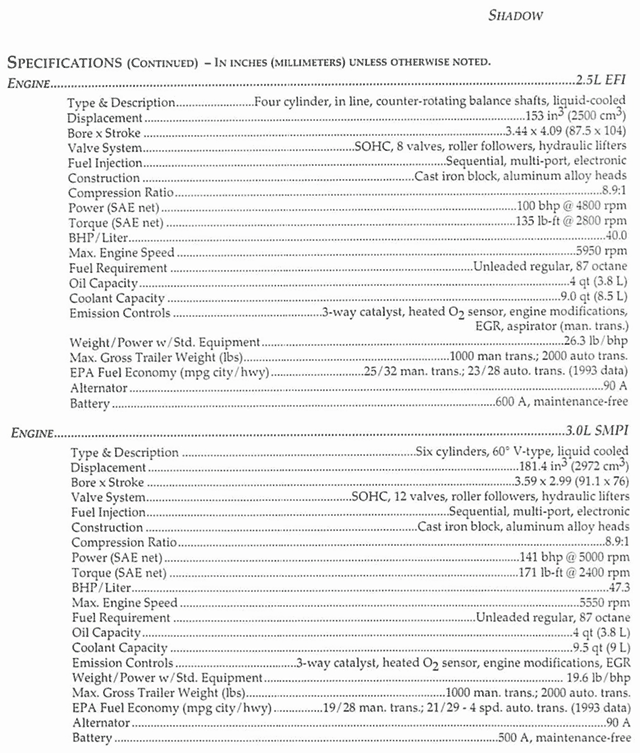 ... and so on. Features availability took up two pages on its own. There was also a page of photography. The amount of information contained in these books was far more than in the past, and included a good deal of writing about the company's new methods and philosophy. New cars being launched had their own books, of similar girth, diving into each aspect of the car. It was enough to make people want to buy cars sight-unseen.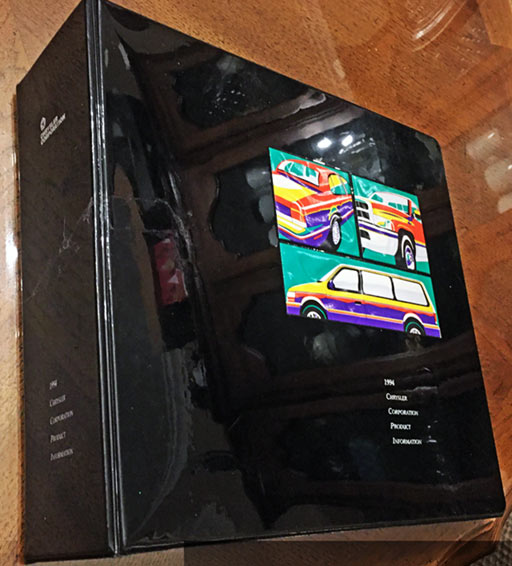 The 1995 book was similar, but they returned to an oddball font which was hard for computers to read, and started delineating market positions and market advantages. Again, the technical and overview books had masses of information on each car, mostly what had been improved since the prior year. Note: the 1995 press book is for sale on ebay.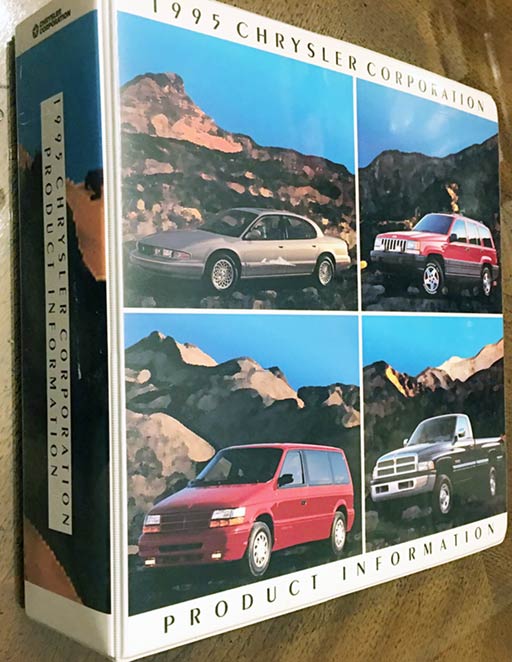 The 1996 book was similar. Here is one example portion—the release of the Neon Expresso: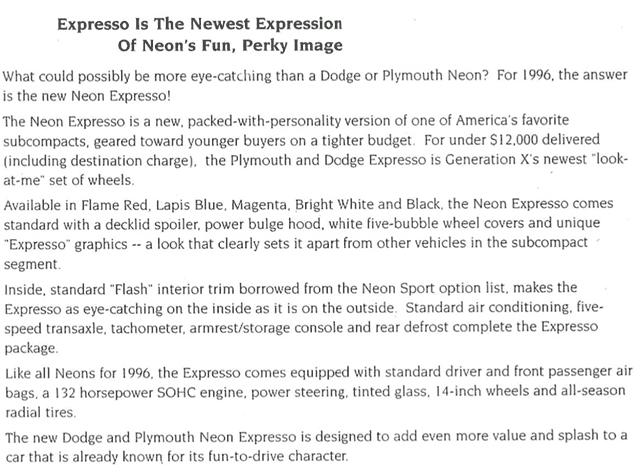 More to the point would be an excerpt such as: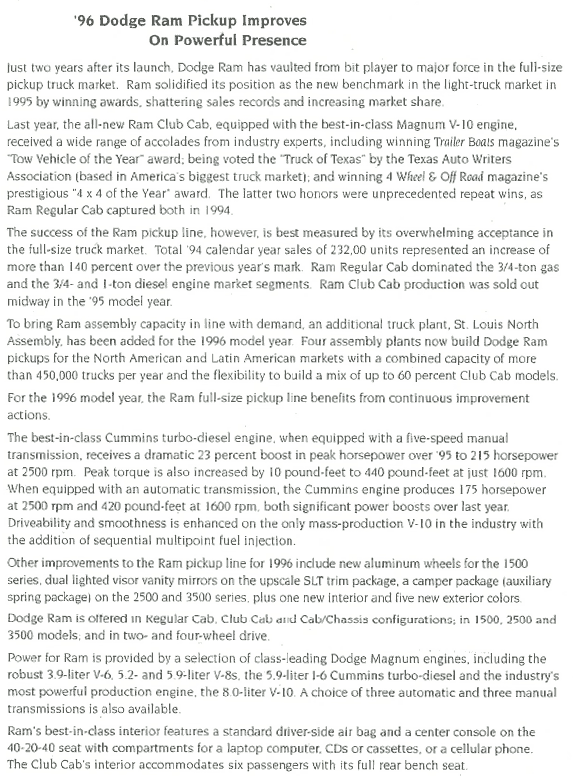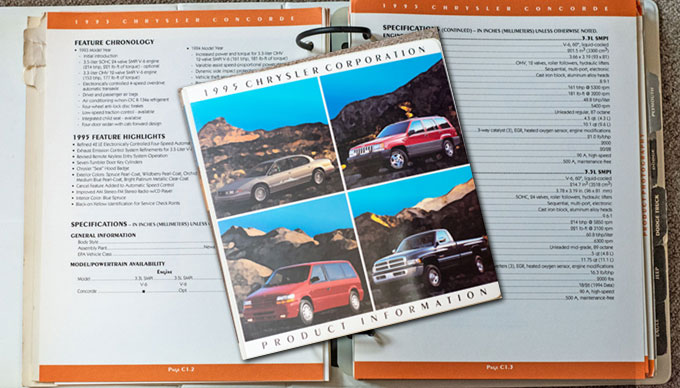 Note: the 1996 press book is for sale on ebay.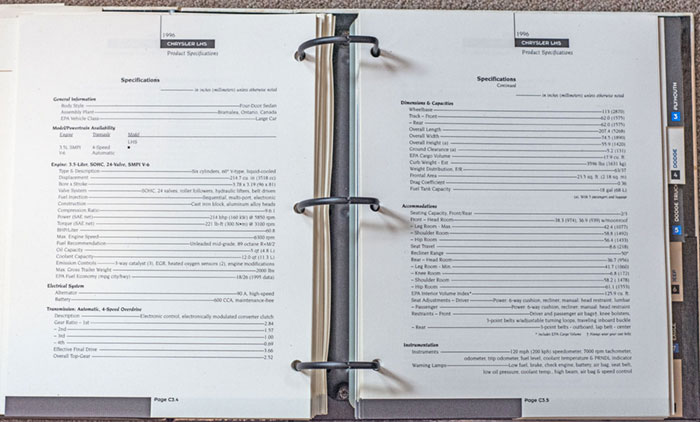 For 1997, for the first time, media books were distributed not just in print, but also on floppy disk. By now, web sites had sprouted up everywhere; Yahoo and Altavista (search) had been created; and reporters had personal computers on their desks. The 1997 Wrangler book was, like the main book, sent out on floppies, one for images and one for data. The main book had a "multimedia"  program installed so reporters could click through, as though it was a web site. This is an example of a background page:

The media.chrysler.com web site had been created, and contained higher resolution versions of the images on the floppy. The press book now had a list of corporate officers, but referred journalists to the web site for their bios. A separate spiral-bound booklet, oversized and with holes punched in the cover to show images on the next page, was given out at car shows.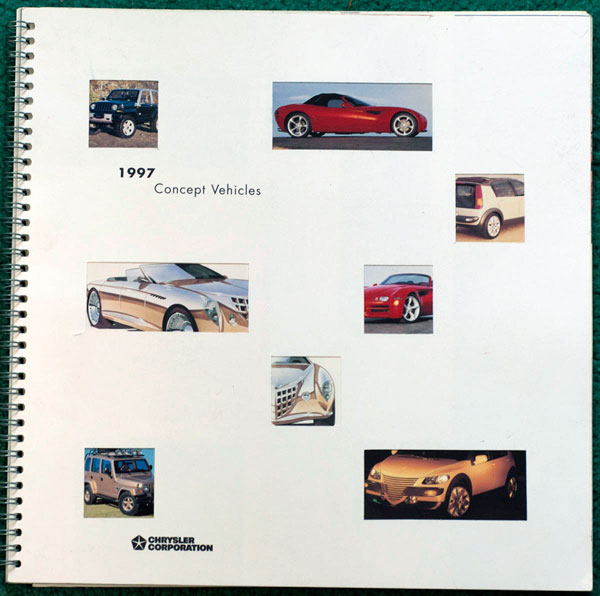 The mildly refreshed 1997 Cherokee got a small spiral-bound book with roughly ten pages of text and a page of slides. By 1999, the books were distributed by both paper and CD (later to move to DVD format); this book, issued in late 1998, would be the final one with little or no Daimler influence.
The 1998 press kit was very memorable, with a box of Wheaties labelled as Durangos, featuring the president and chair of the board on one side, and the new truck on the other.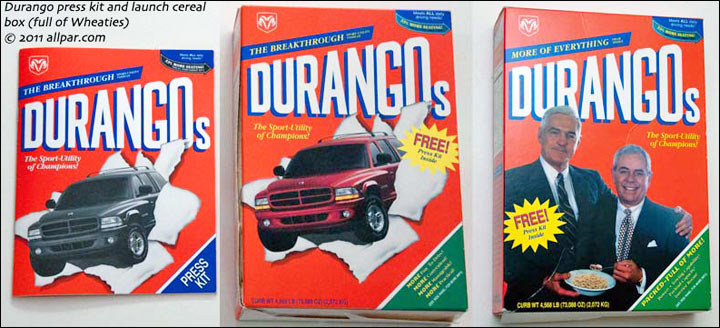 This book was also be the last one with writing from the woman who had made the 1990s press books so vivid and in-depth (we are currently trying to find her name again, but this was never made public, and we are just hopeful a Communications person or engineering retiree will supply it). Her departure coincided with the press books started getting much smaller and less filled with detail, but they were still more complete than they were in 1990.
By now, the media.chrysler.com web site was open to the public, and anyone could see the press releases directly.
For 2001, the new Cherokee was described in a single-page press release despite its new powertrain setup. Individual vehicles all had three separate files—feature highlights, a brief summary (release), and specifications—a format which continues to this day. The feature highlights looked like this:
Some years were more graphically pleasing than others. This is from the 2005 book: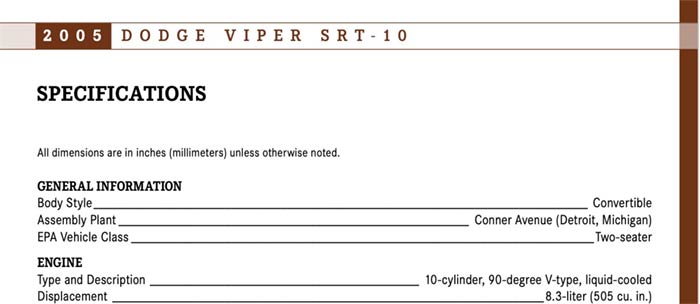 The 2005 Jeep Liberty book, distributed on CD (or DVD), was typical. There was a printed book as well as the disk, which contained a Windows program to make it more of a "multimedia experience."  However, in the end, there just wasn't all that much material. Specifications were quite detailed and beautifully laid out, but the overview was all of one page, followed by around two pages of "brand"  material. Comparing the 2005 Liberty book to the 1995 Neon, we see a brief description of the vehicle and some praise of its high points, compared with a full treatise on "here are all the ways this is the best car in its class, anywhere, by a huge margin, and here are the ways we made it that way." 
After Fiat took over, Chrysler Group had much more exciting-looking press books, with more lavish printing and packaging. They pointed out the advantages in clear bullet points, with a reasonably small amount of text to match—somewhat more text than a few years back, but still not quite as voluminous.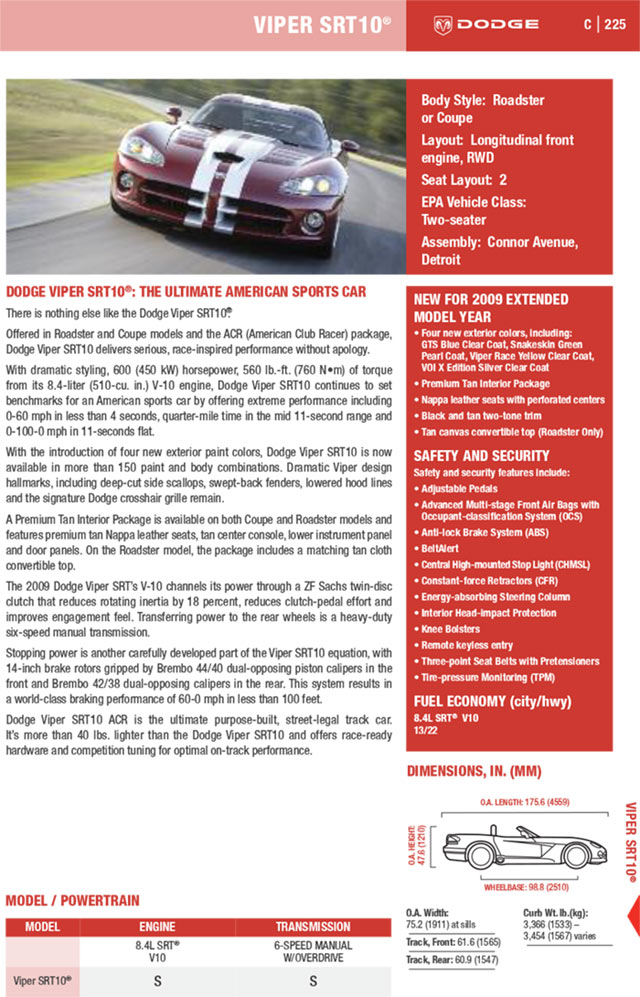 This is on sale on ebay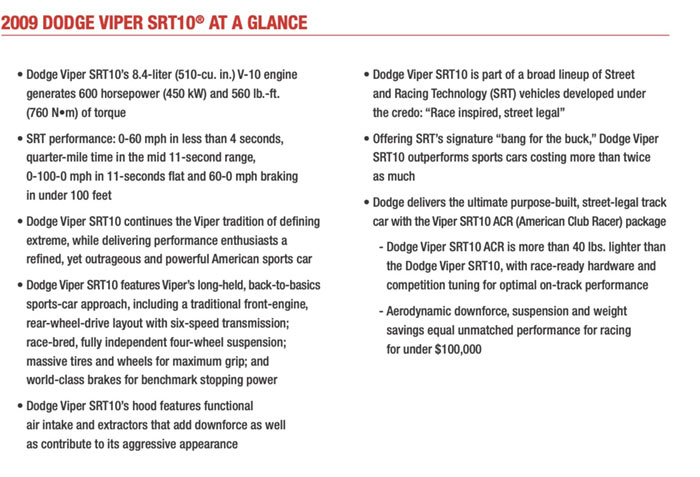 Printed materials are still distributed with new car launches, while some manufacturers went over to USB drives even for new cars; but the annual books appear to be USB only now, which is a sensible method.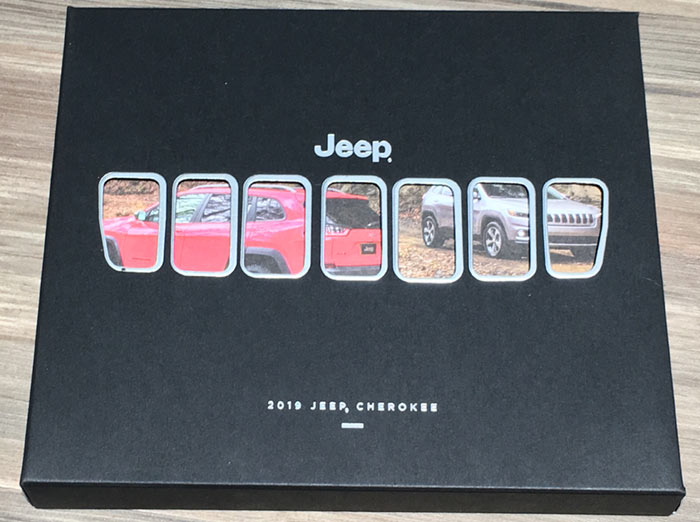 Even the printed materials come with a USB drive. Video started to be distributed too, for those who need brief video clips.
Generally, FCA US has tended to be well within the industry norm for its press releases, though its new vehicle launch materials are far more elaborate than most. The extensive biographies of the company and its vehicles issued in the mid to late 1990s were unique even then. Few manufacturers give such extensive views of their inner workings; and few give a great deal of technical detail on their new cars.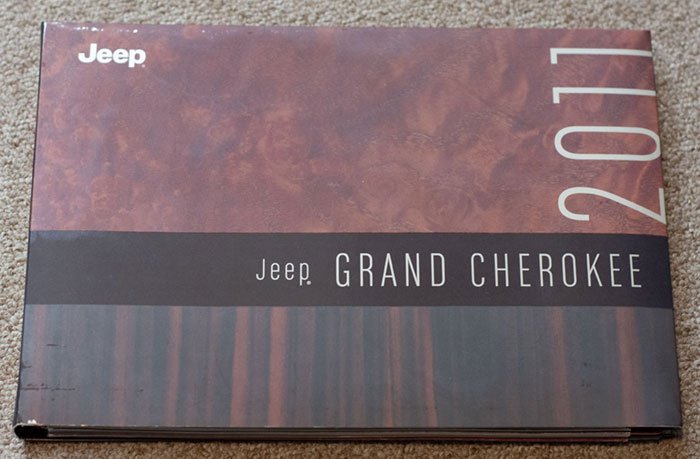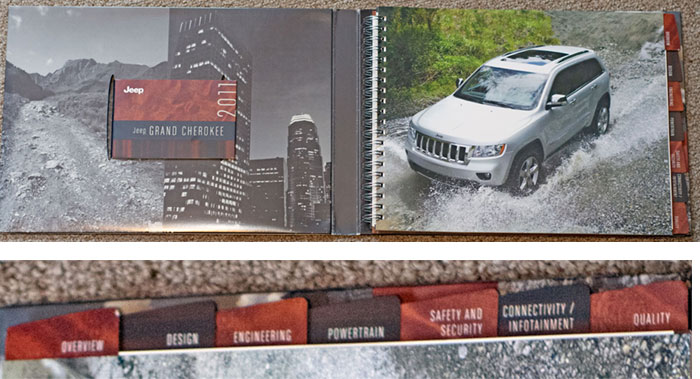 Fiat has tended to go into extreme depth on their colors and visual designs, mostly ignoring technical aspects of their cars; Alfa Romeo has tended to go in that direction, too, but also provides some detail on their technological achievements. Overall, though, it's been a long time since Chrysler, or anyone else, has printed a virtual textbook on why they are superior to everyone else—and perhaps it's time for a revival.
See other Chrysler materials •  If you are interested in buying press kits, see our writer's literature for sale list
Books by MoTales writer David Zatz
Copyright © 2021-2023 Zatz LLC • Chrysler / Mopar car stories and history.