Car Spotter: 1957 Plymouth Convertible (Article 1)
A few weeks ago my wife Cathy decided to have the exterior roof material replaced on her 1997 Sebring. A friend referred her to a shop in Linden, New Jersey that replaces roofs, reupholsters seats, and does just about everything related to cloth inside an automobile.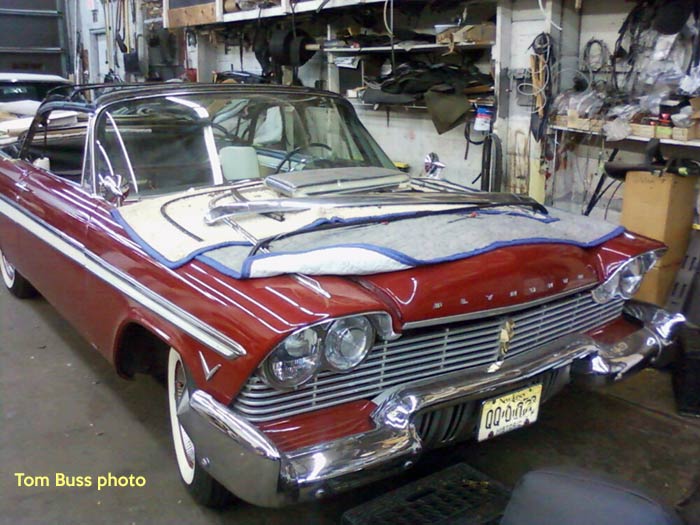 I went with Cathy to drop off the Sebring. We noticed a variety of classic and antique cars in their shop and asked permission to have a closer look. Among a 1939 Nash sedan, a late 1970s Cadillac that had been converted to a station wagon, and various Pontiacs and Chevys from the 1960s, was this Plymouth Belvedere convertible. All the roof material, seats, interior panels, and carpet had been removed for restoration. We didn't know the year of the car, but it was clearly a '57 or '58.
After consulting with another NCPC member and learning the differences between the headlights and taillights, we concluded that this Belvedere is a '57 ("Suddenly it's 1960!")
My Standard Catalog of Chrysler 1924-1990 says there were 9,866 convertibles built in 1957. I have been admiring cars for nearly 40 years and don't recall ever seeing a '57 Belvedere convertible, so I imagine this is a rare find.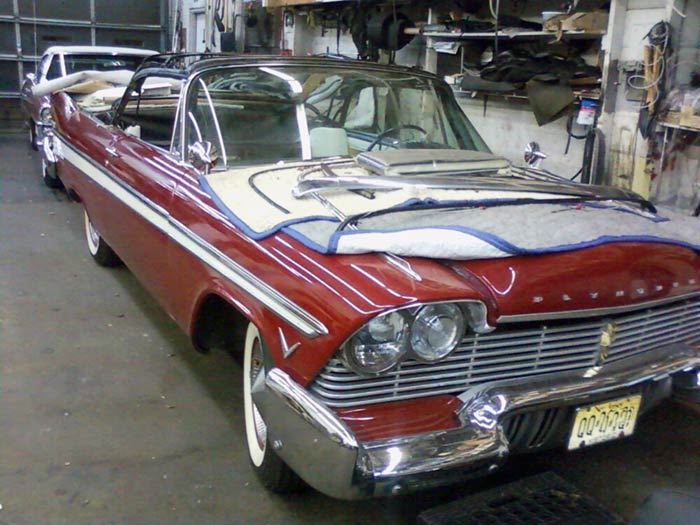 I'm confident this car is not for sale and won't be driven very much when finished, but it certainly was nice to spot it only 30 miles from where we live, especially in the Rust Belt of New Jersey.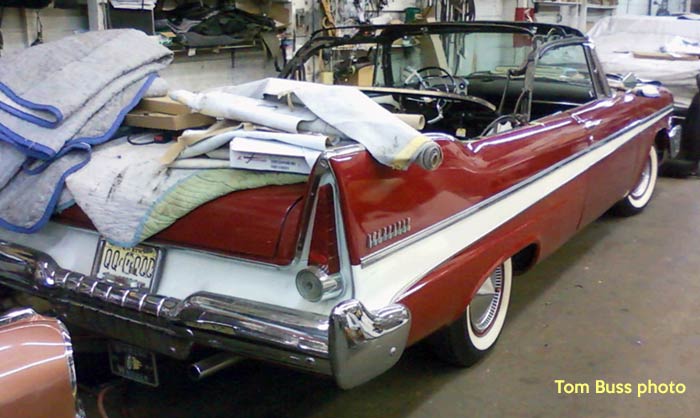 ---
This story originally ran in the National Chrysler Products Club Journal in November 2010.
Follow us on Post! It's like Twitter, but without ads or Nazis!
Books by MoTales writer David Zatz
Copyright © 2021-2023 Zatz LLC • Chrysler / Mopar car stories and history.