Car Spotter: 1971 Plymouth Fury Police Car
On a December afternoon, I was driving on Route 35 in central New Jersey, driving a furniture truck as a part-time job.  Trucks aren't allowed on most of the Garden State Parkway, so our best north-south alternative was Route 35.  I spotted this police car by the side of the road and decided to take a closer look.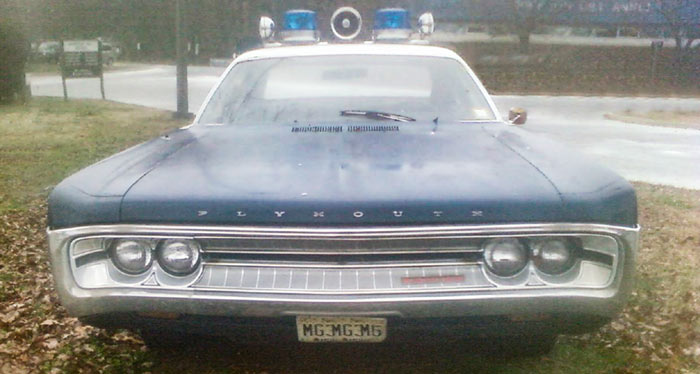 It appears to be a 1971 Plymouth Fury III, owned by the Middletown Township, NJ Police Department.  The nametag pressed into the passenger side dashboard says "Fury III."  I would have expected a C-Body police car to be a Fury I or Fury II, not a Fury III.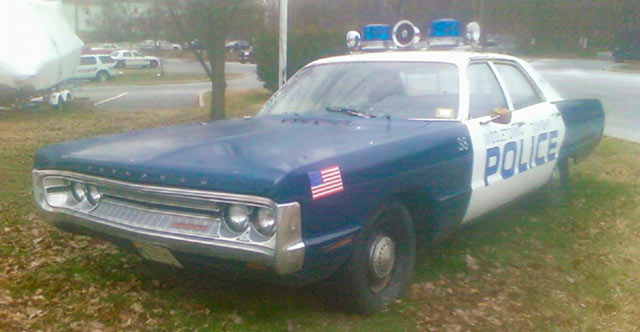 I didn't think it was a good idea to open the doors of a police car for better pictures, even though it was unlocked.  I looked at pictures in my Chrysler books to match this car's grill, lights and bumpers to the Plymouths of 1971.

I've seen these "dog dish" hubcaps many times over the years, but I noticed these hubcaps have tiny holes drilled in them.  From a distance, I always thought they were circles of black paint.  This was a special police hubcap; Chrysler used "dog dish" police hubcaps with holes drilled into them all the way into their last M-body police cars in 1989. Was it intended to cool the brakes, or to save weight?
The car was complete with period-looking radio and lights.  I didn't see any surface rust.  It had license plates and an inspection sticker.  Perhaps it is used as a parade car or for other promotional events; if the blue paint was rubbed out, this C-Body would look almost brand new.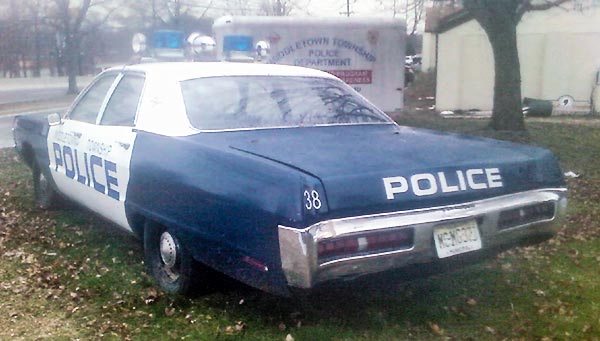 It was really nice to see a 50 year old "work horse" Chrysler product in such good shape and out in the public eye.
---
This story originally ran in the National Chrysler Products Club Journal.
Follow us on Post! It's like Twitter, but without ads or Nazis!
Books by MoTales writer David Zatz
Copyright © 2021-2023 Zatz LLC • Chrysler / Mopar car stories and history.