How Ram was born of Avard Fairbanks and Dodge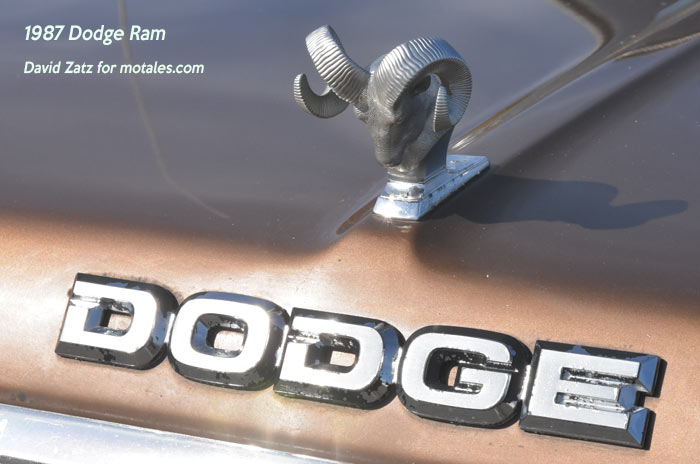 Hired by the University of Michigan to lead its sculpture department, Avard Tennyson Fairbanks found that his 1928 Willys-Knight, just two years old, refused to start in the Michigan winter mornings. He knew he needed a more reliable car, but he didn't have the cash; so he appealed to Chrysler Corporation, figuring he could trade his artistic skills on a new radiator-cap ornament for a new car. Chrysler's existing caps were fairly plain, adorned only by little wings.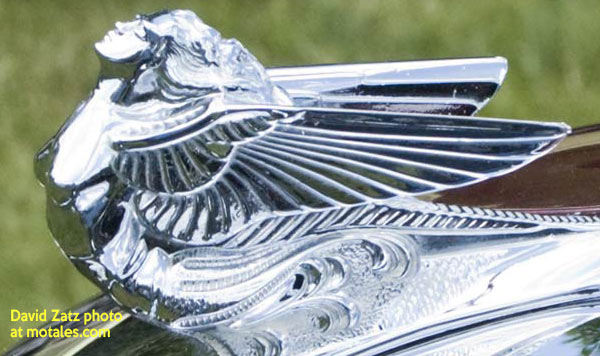 Fairbanks went to the old Highland Park headquarters to apply; he was told that the company would be happy to trade, but they needed something for their new Plymouth PA, which had shock-absorbing engine mounts—an impressive new feature dubbed "Floating Power."  The artist diped into Norse mythology and came up with a mermaid coming from the waves, adorned with the wings of an eagle, giving Plymouth a more impressive and meaningful radiator cap than Chrysler itself. The company was happy with his works, giving Fairbanks not a lowly Plymouth but a high-end Chrysler Royal Eight.
The cap was called the "Flying Lady," but she has a tail and little ridges as scales—she was the "Flying Mermaid."  The 1931 Plymouths, not just due to the caps, were a runaway success, making Plymouth the third best selling brand and Chrysler the third best selling company. Oddly, though, the ornament was only used on the 1931-32 PA and PB models; in 1933, the company moved to a taller, slimmer ornament, and in 1934, they used sailing ships. Only DeSoto used winged ladies until 1949. Avard Fairbanks, incidentally, gained no public credit from the Flying Mermaid.
Dodge and Ram enter the story
That was just the beginning of the story, one which isn't really part of Ram and Dodge. The most relevant part can be told by Avard Fairbanks himself, in a story he wrote for Southwest Art:
One evening, I got an urgent call from the engineers at Dodge automobile company asking me to meet them in ten minutes. They explained that they had 10,000 cars that needed hood ornaments and that they wanted something as attractive as the ornament on a Rolls Royce, but for the cheapest car! I took along my clay and an animal book by my friend William Hornaday and spent the next several days at their headquarters. They brought in food and a couch and I went to work.

I suggested a mountain lion, a tiger, a jaguar, and other animals. Finally, I started modeling a mountain sheep. When the engineers read that the ram was the "master of the trail and not afraid of even the wildest of animals," they became enthusiastic about the symbol.

Walter P. Chrysler wasn't as convinced. But I explained that anyone seeing a ram, with its big horns, would think "dodge." He looked at me, looked at the model, scratched his head and said, "That's what I want — go ahead with it."
One member of the Fairbanks family had a more amusing anecdote, told to Jim Benjaminson of the Plymouth Bulletin:
For two weeks, Father worked on all sorts of models from mythology creatures to various powerful animals. Finally, he called the designers and Mr. Chrysler in to see three models of a Rocky Mountain bighorn sheep, a ram. He proposed the charging one. They asked, "Why a ram?"

Father responded:

"It's sure-footed; it's the King of the Trail; it won't be challenged by anything."

They nodded their heads. Then father, with a bit of corny humor, added, "And if you were on the trail and saw that ram charging down on you, what would you think? — DODGE!" To which Walter Chrysler excitedly replied "That's it! The ram goes on the Dodge!"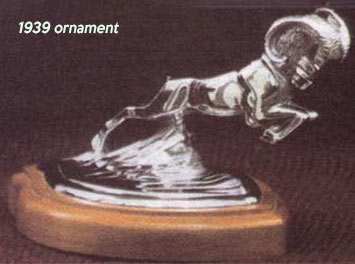 Reportedly, Fairbanks left his sketches and models at Dodge for months, and returned to find new Dodges on the assembly line with his sculpture in use—having heard nothing from the company. He quickly met with K. T. Keller, head of Dodge, who said that they had to move in his absence, and had their own designer change the ram ornament for production, tilting the head down a little more and moving the horns away from the head (Fairbanks had suggested this, but thought it would cost too much). In the end, the ram was quite expensive to make, but worth it; however, the car owners found they were frequently stolen, and thousands were sold as replacements for these.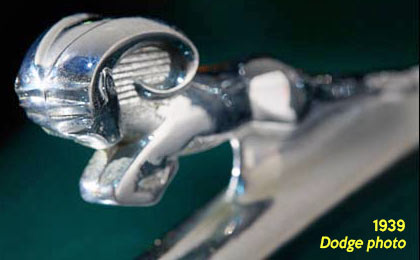 Keller, on being reminded of copyrights, offered to pay Fairbanks with another new car; but Fairbanks was happy with his existing Chrysler and asked for a royalty. In the end, they negotiated a check for the retail price for a top-end Dodge—$1,400. The amount was fairly paltry by today's standards, but reasonable in the Depression; and it gave Dodge a very enduring symbols, which eventually became an entire division. Fairbanks would have been better off with a small continuing royalty; born in 1897 (in Utah), he lived until January 1st, 1987. From 1932 to 1954, every Dodge car and truck had a ram. Indeed, while it left the line for a while in the 1950s and 1960s, it returned with a vengeance on Dodge trucks in the 1970s, and the company renamed the Dodge 150 to the Dodge Ram 150 and then the Dodge Ram 1500.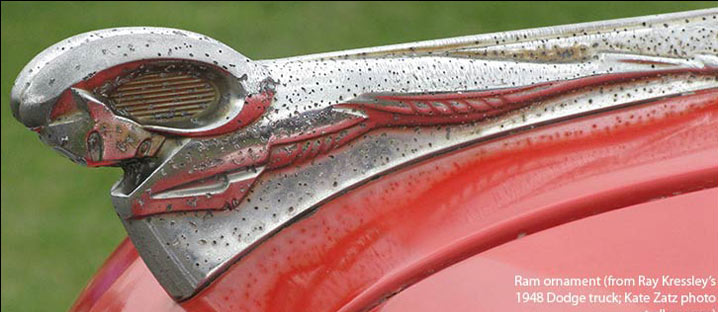 Dodge gave Fairbanks credit from the start. They had a brochure dubbed "A Fitting Symbol For Dodge Dependability" explaining their choice; the first page had a closeup drawing of a ram's head, the next two described the history of rams, and the final page gave Fairbanks thanks and credit (with the wrong middle initial); ending, "Deftly sculptured by Mr. Fairbanks' hands, the Bighorn literally dashes forth upon the radiator of the Dodge Six and Eight with swift and sagacious speed."

Jim Benjaminson wrote that Fairbanks didn't just create ornaments; he also taught the Chrysler engineers how to use clay instead of wood, and how to use "sculpture techniques instead of carpentry for their design mockups."

Fairbanks didn't only work for Chrysler, providing the ornament for the 1933 Hudson Essex Terraplane. A hot performance car, winning Pike's Peak and setting records at Daytona, the Terraplane won a griffin, a mix of lion and eagle. He signed the ornament this time; and was paid with an Essex Eight.
Avard Fairbanks was not just a car ornament sculptor; he continued his career in education, and created over a hundred public monuments, including one of Abraham Lincoln in the President's birth city. He did a bronze portrait-sculpture of Walter P. Chrysler for the Chrysler Museum of Art in Norfolk, and numerous other status and busts.
As for the ram, it lent its name to the Ramcharger and to Dodge Ram trucks in the 1980s; the new interpretation of a ram was, according to John Sanderson, designed and sculpted by Robert McGreevy of the Product Identity studio, under Carl Cameron (it was coupled to a crosshair grille taken from the Chrysler 300 cars). Finally, in the 21st century, to the former Dodge Truck division, renamed after 1930s Dodge hood ornaments—one of the rare cases, along with Mitsubishi, of a brand being named after its own logo.
For the original article, Jim thanked Avard T. Fairbanks' sons, David N. F. Fairbanks, MD, Eugene F. Fairbanks, MD, and Grant R. Fairbanks, MD; the Avard T. Fairbanks Academy of Fine Arts; Marv Raguse, Jr., and Jeffrey Godhsall of Chrysler; and the story in Southewest Art,"Avard Fairbanks, Higher Ideals," by Athelia Tanner Woolley, February 1987.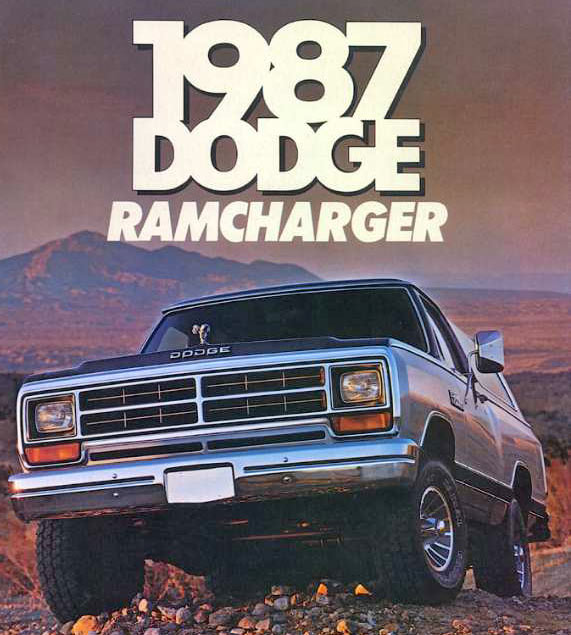 Follow us on Post! It's like Twitter, but without ads or Nazis!
Books by MoTales writer David Zatz
Copyright © 2021-2023 Zatz LLC • Chrysler / Mopar car stories and history.