Off the Line: People Doing Other Things in Chrysler Canada Plants
These photos were taken in the 1970s and 1980s, at the various Windsor plants, including the now-shuttered Pillette Road facility; some may have been taken in the Chrysler Canada headquarters building, as well.
Not sure when the painted dividers came down.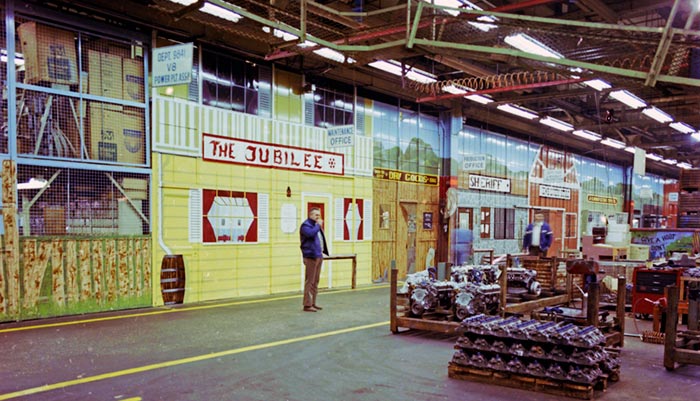 Below: doing something with the paint room control panel—though it really looks like they're getting a Coke from an extra-fancy dispenser.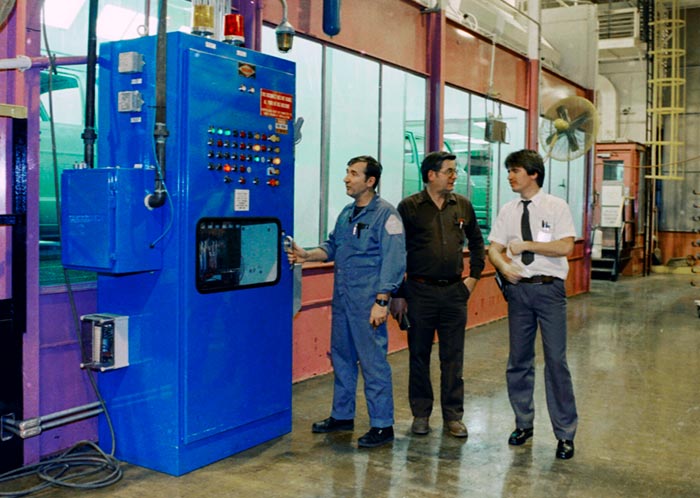 QIP (Quality Improvement Process), which was in effect during the 1980s and 1990s, asked all employees to question decisions; decisions were supposed to be made based on technical rationales, and changed if the facts demanded it. In the plants, the big QIP question was "Why not do it right the first time?" This was part of a successful cultural change effort that brought amazing results until Mercedes took over.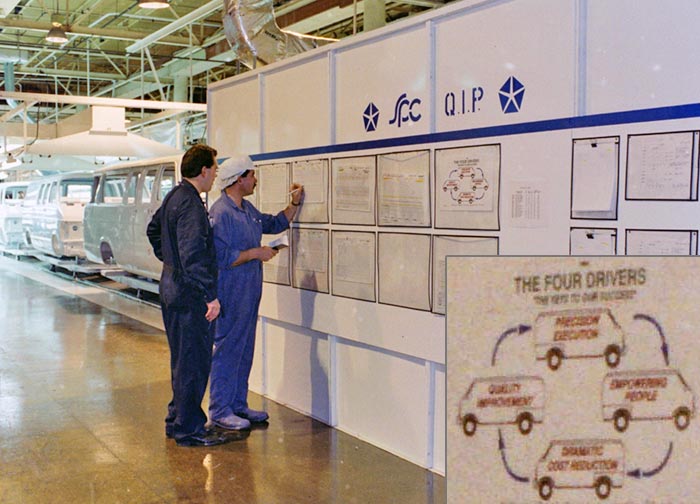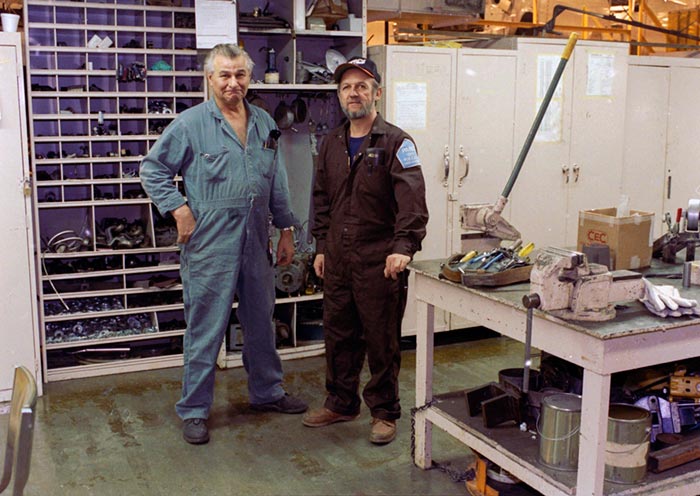 Heavy use of computers in engineering and in the plants was likely a result of the Huntsville defense operations.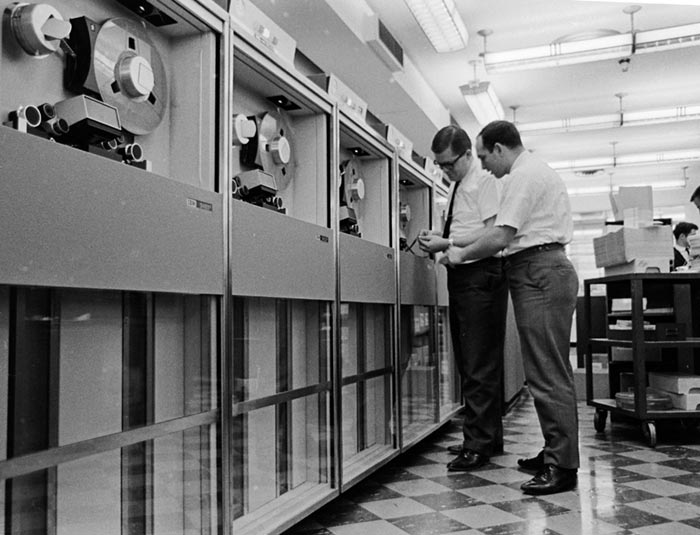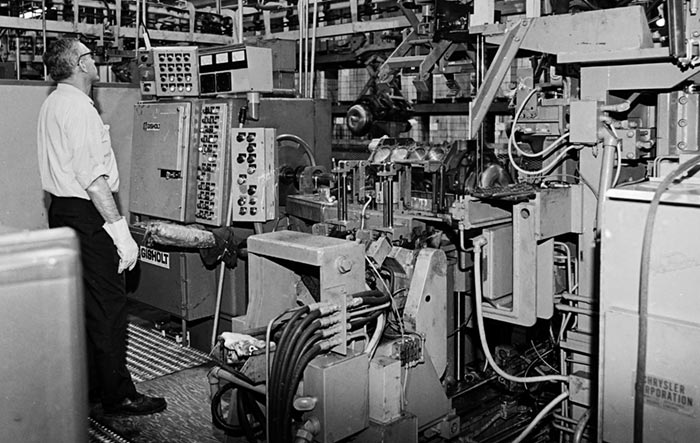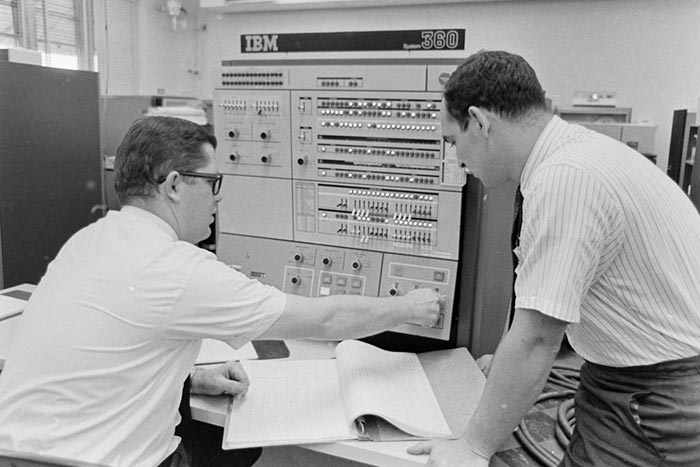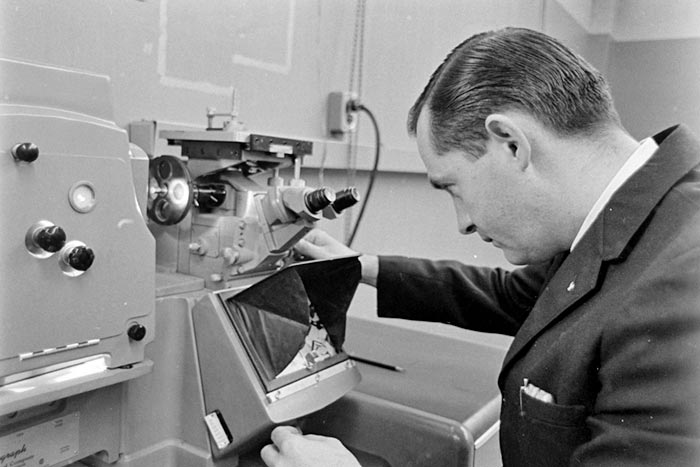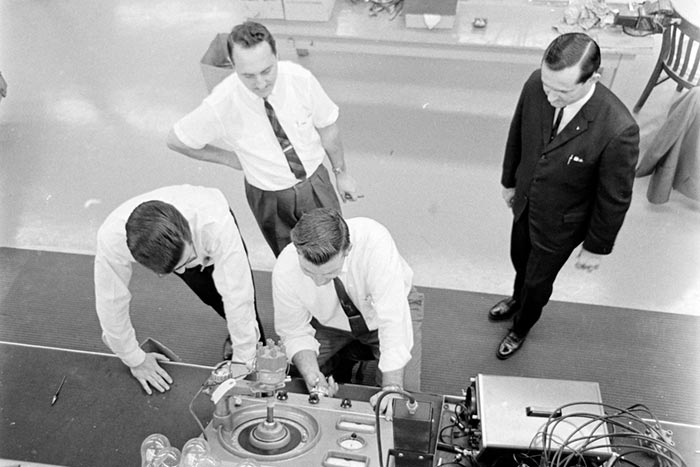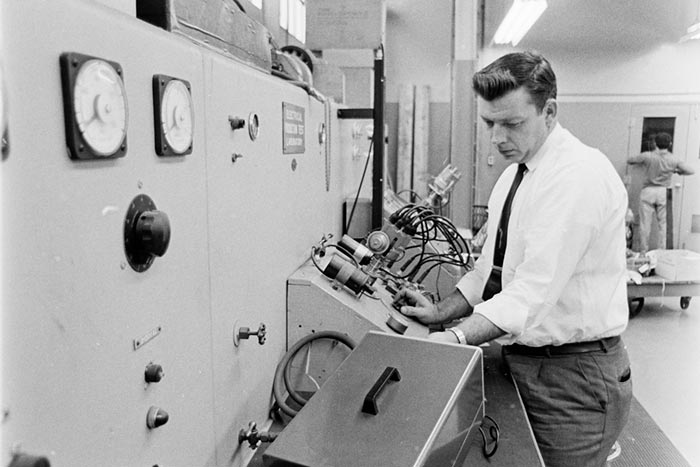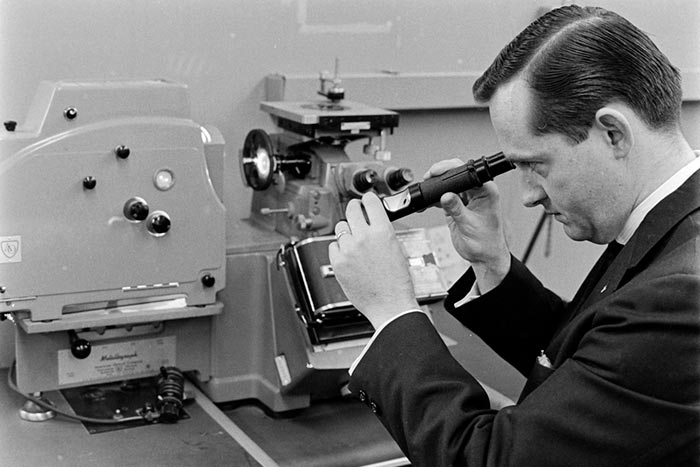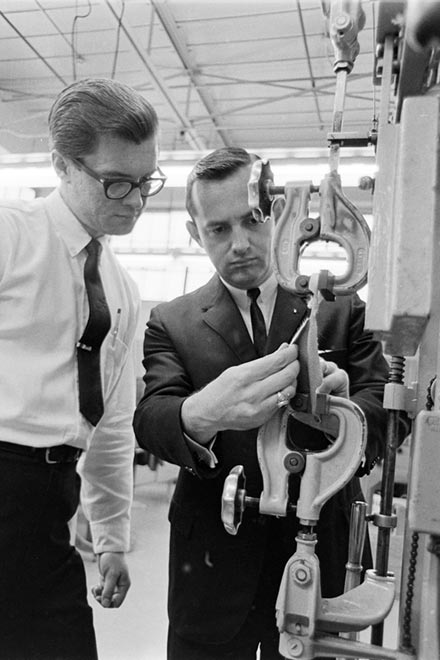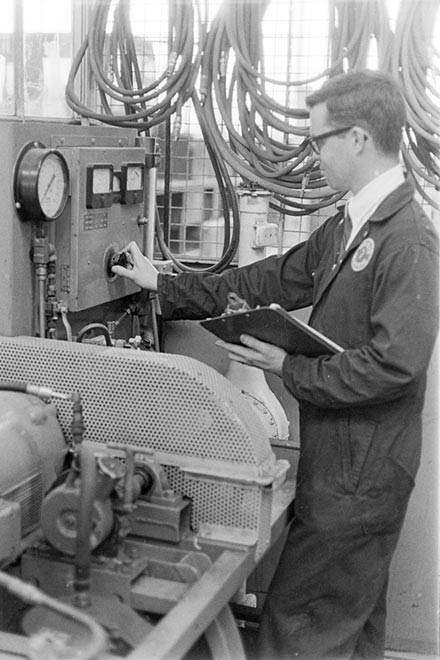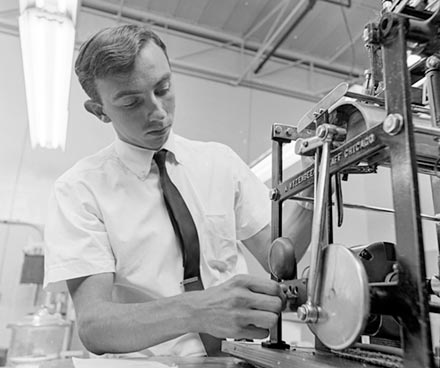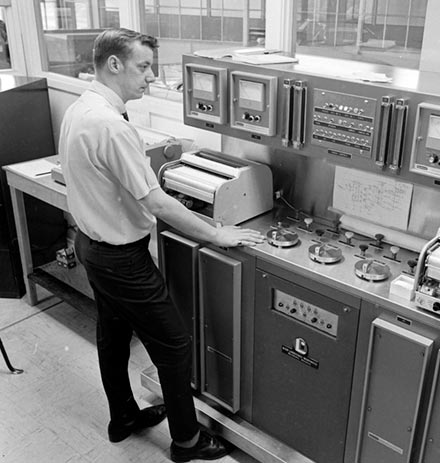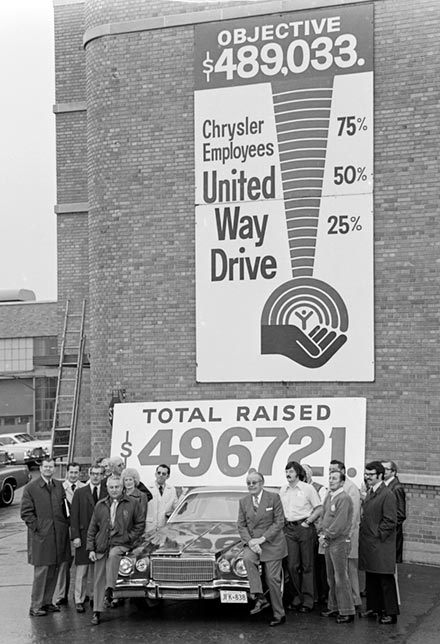 Other Windsor pictorials at motales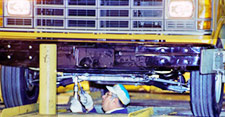 Making Mopar Vans in Windsor
Dodge B-van factory photos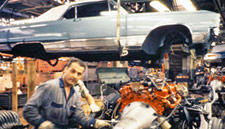 Making Cars in Canada: Factory Photos
A pictorial with some captions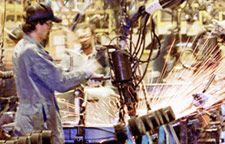 Making Minivans in Windsor
Chrysler factory photos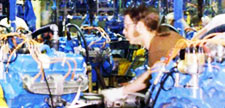 Mopar Engine-Based Windsor Factory Photos
Putting engines together in Canada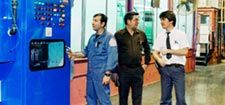 Off the Line: People Doing Other Things in Chrysler Canada Plants
A pictorial of the labs, factory, and computer control areas
Other Chrysler plants and such