Making Cars in Canada: Chrysler-Dodge-Plymouth Factory Engine Photos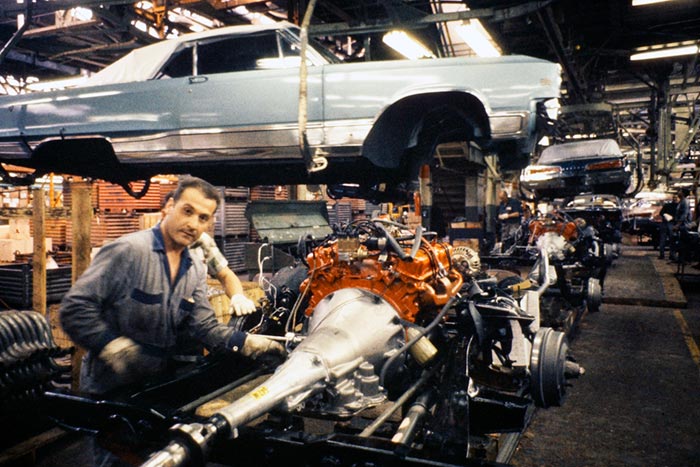 Before there was a Chrysler Corporation, Maxwell and Chalmers built factories in South Walkerville, which was created by Hiram Walker and annexed by the City of Windsor in 1935. Chrysler inherited these plants, resulting in a complex of factories including engine, car, and truck assembly plants.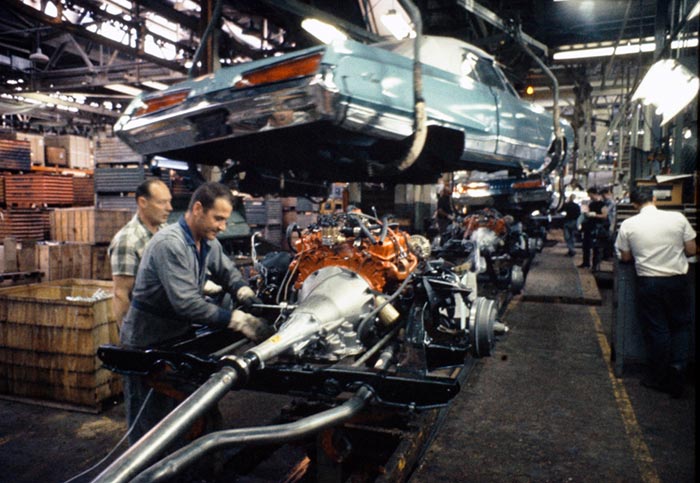 The Maxwell-Chalmers factory on Tecumseh Road, later called "Plant One,"  started making trucks in 1931; in 1955, it expanded and took in a building across the street. The plant was closed in 1978, becoming the Imperial quality assurance center from 1980-83. We don't seem to have any photos from it.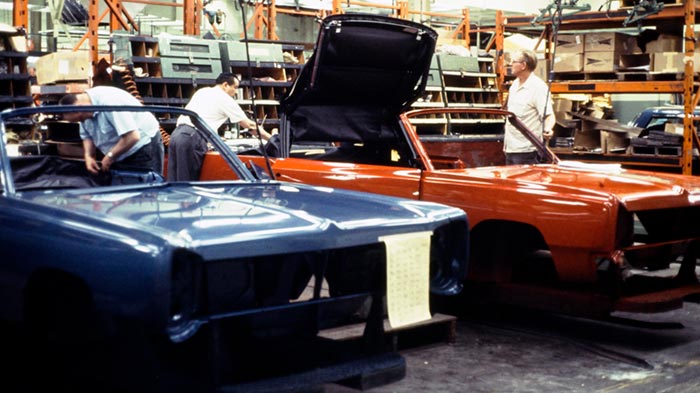 Windsor Engine was Plant 2; it ran from 1938 to 1980, and was just south of the current minivan plant (Plant 3), which originally made cars. We will run photos from the engine plant later on. The photos on these page were taken in Windsor Assembly Plant, which is still running, albeit with none of the equipment you see here.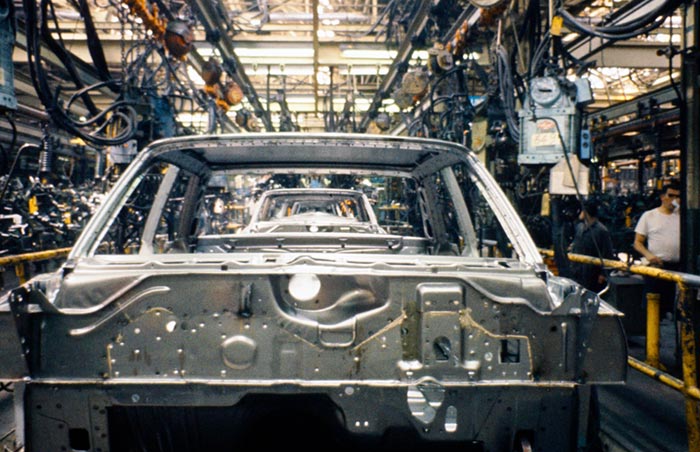 Photos are by Chrysler Canada photographer Lawrence Monkhouse.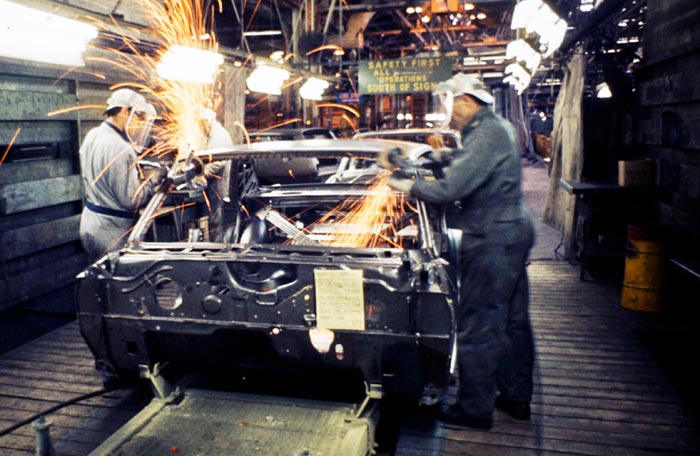 Pillete Road, Plant 6, was built in 1974 to make B-vans; it made them until 2001, when it was permanently closed, to avoid competing with the Mercedes Sprinter.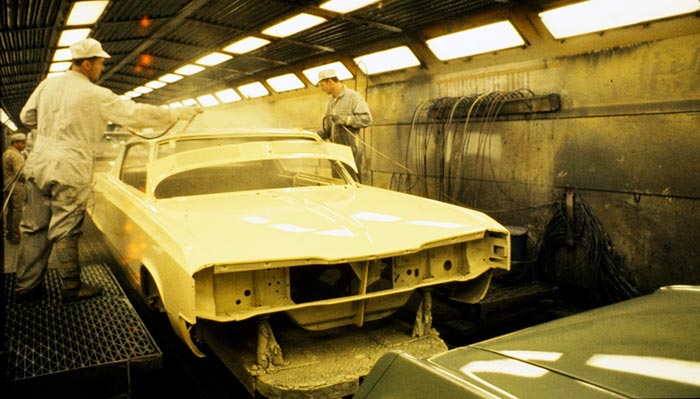 We do not have the names for most of the people pictured here. These pictures are not in any particular order, for the most part (color comes first, then black and white horizontal, then black and white vetical). We welcome your input on who is in these images, and if anyone wants to volunteer to put them in order, we'd certainly appreciate the help.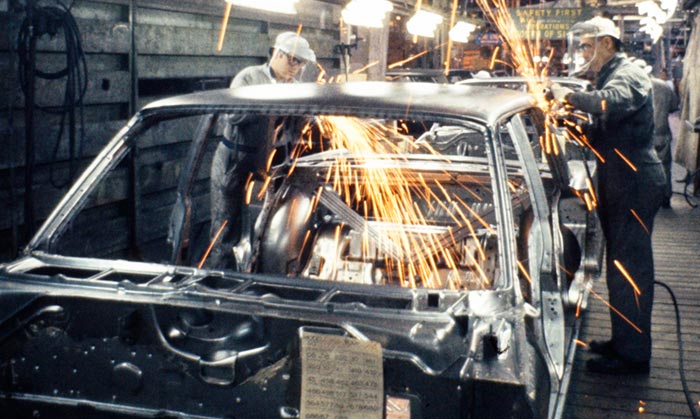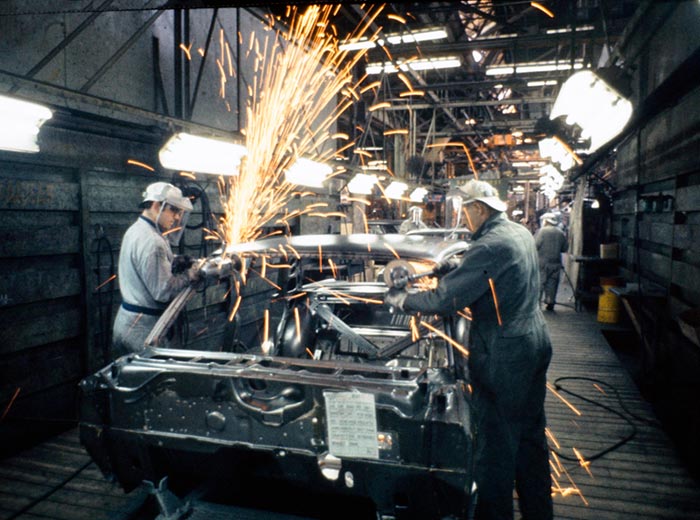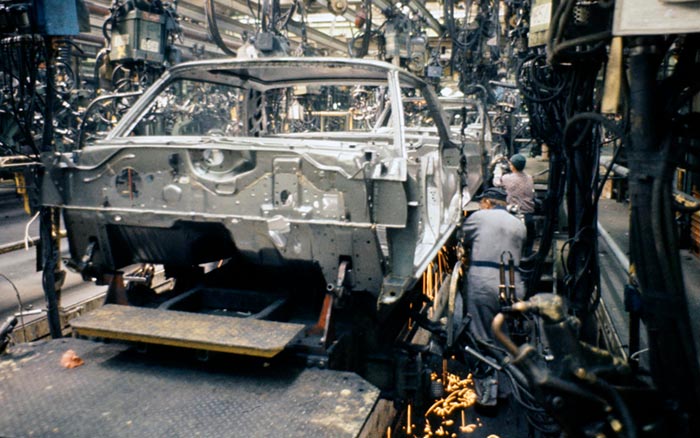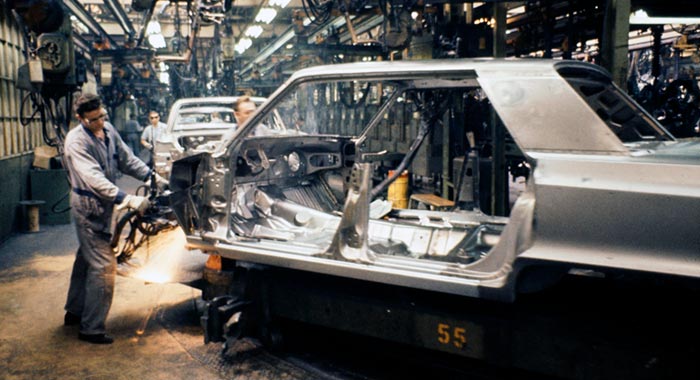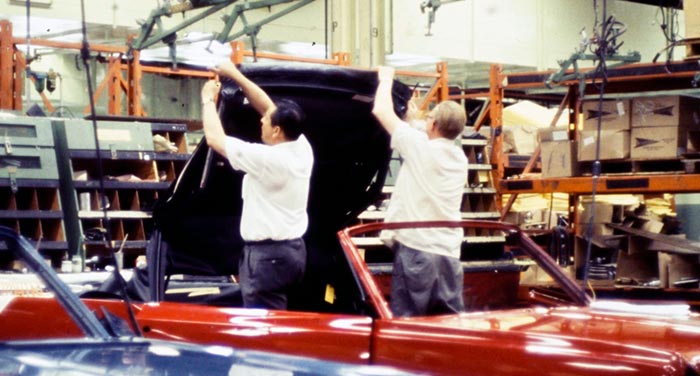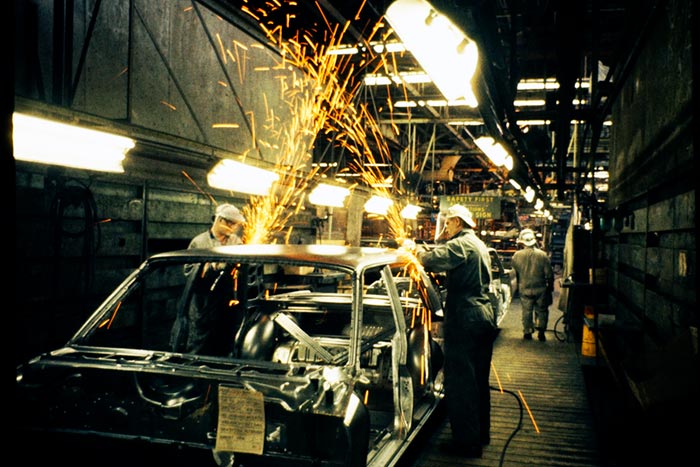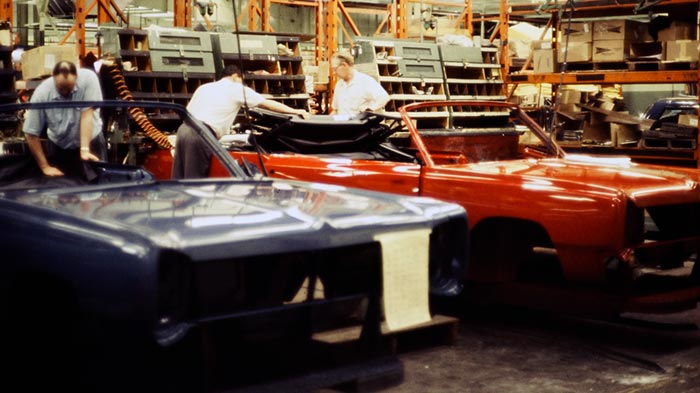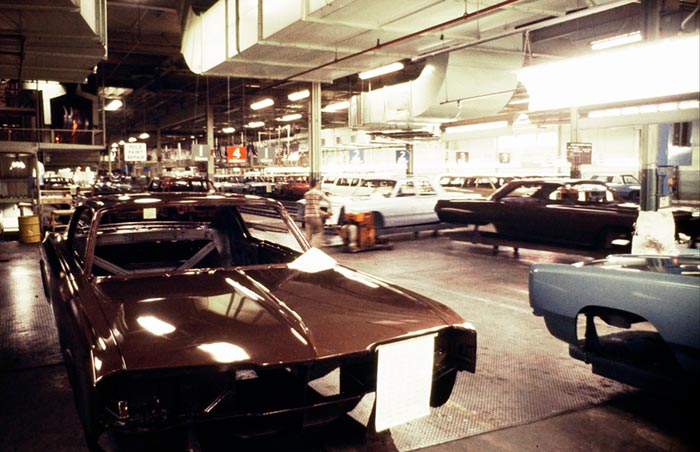 The next two sections were labelled by Larry Monkhouse; after those come the unsorted photos which could be from the 1960s or the 1970s, or even, dare we say it, the very early 1980s.
1960s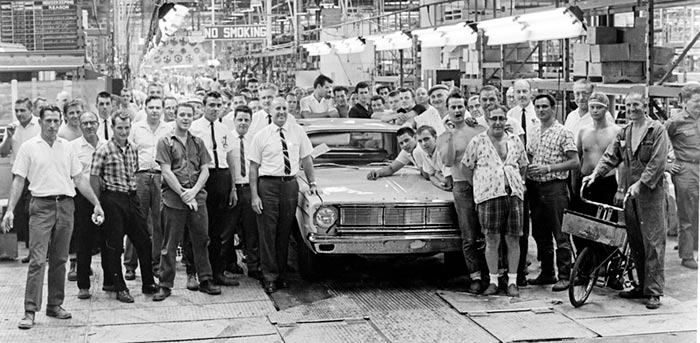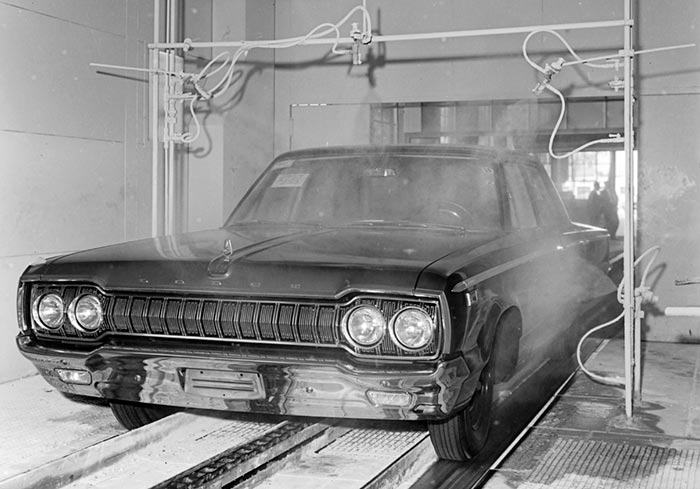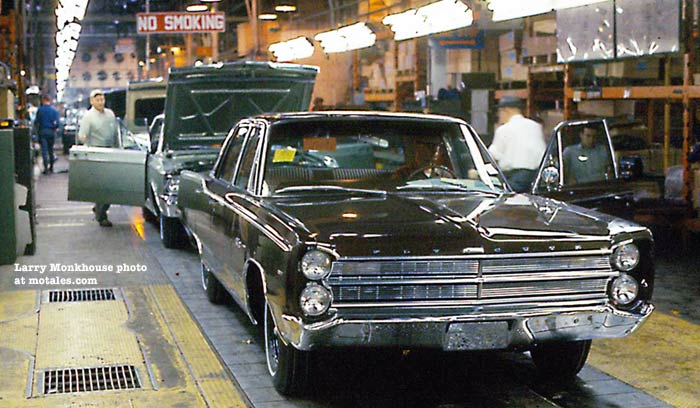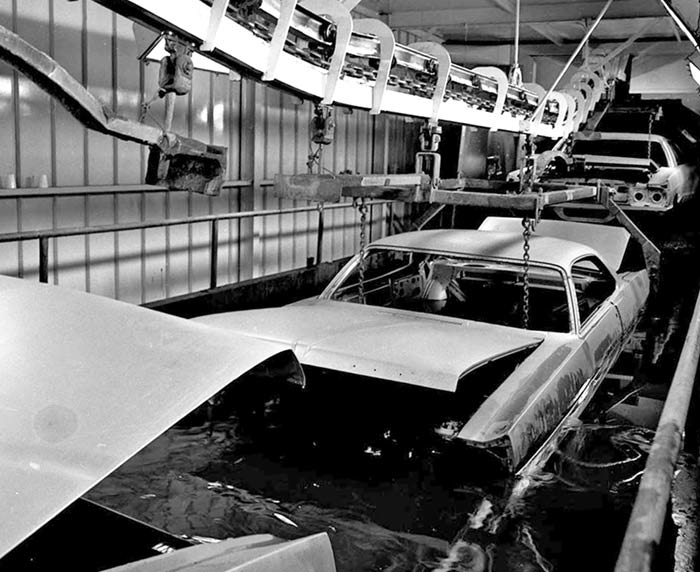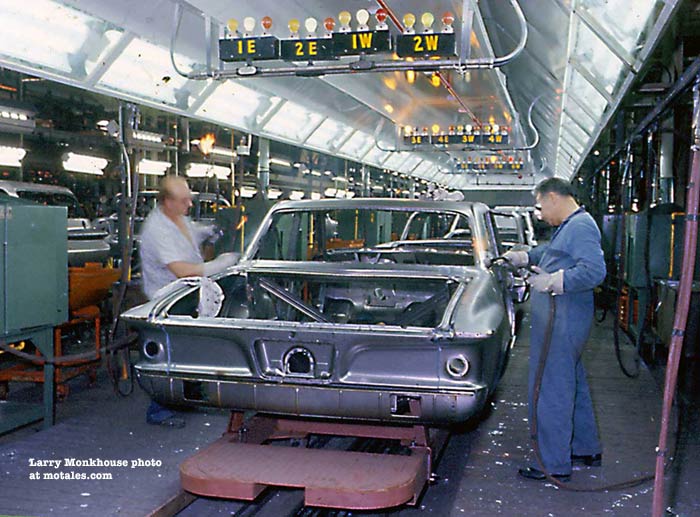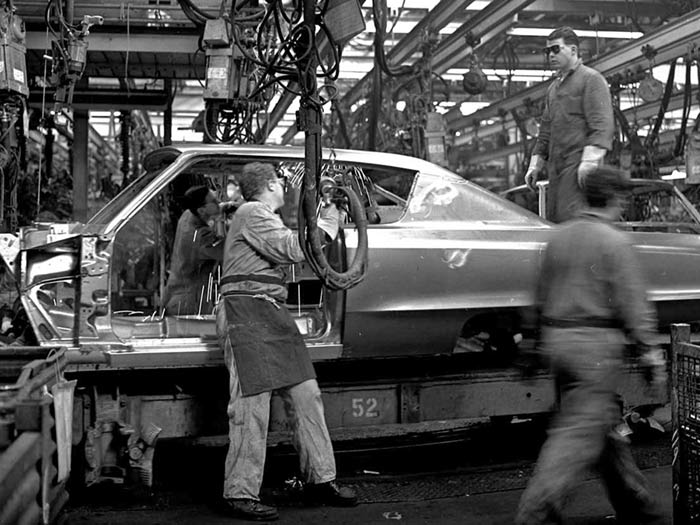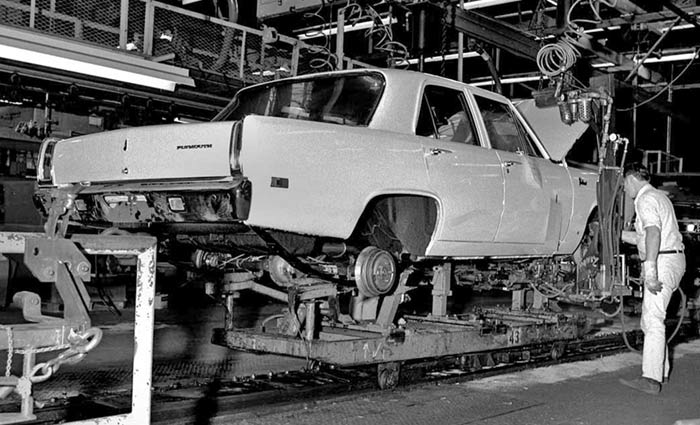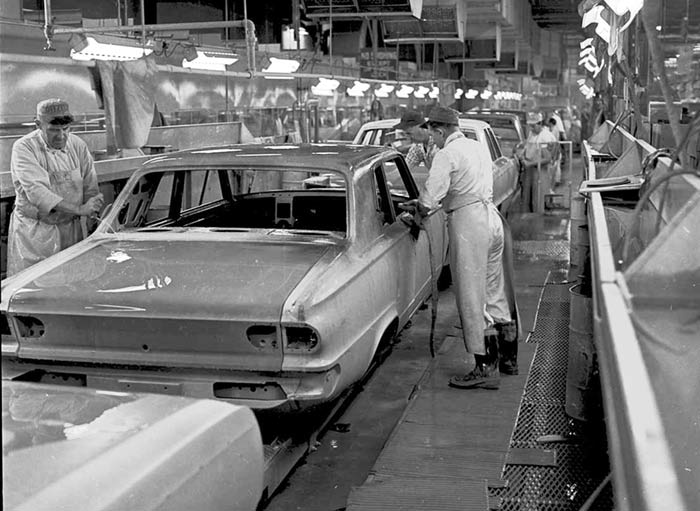 1970s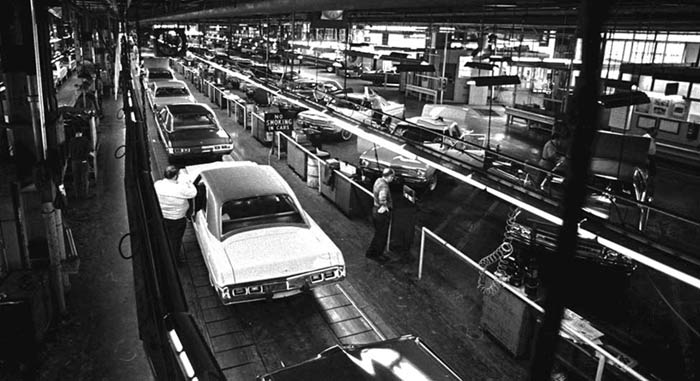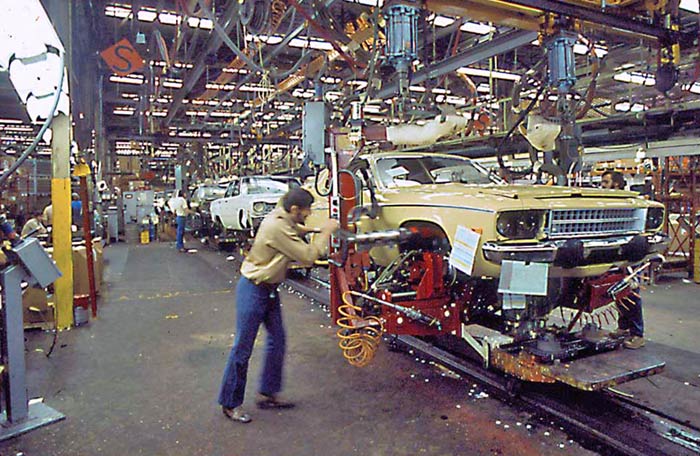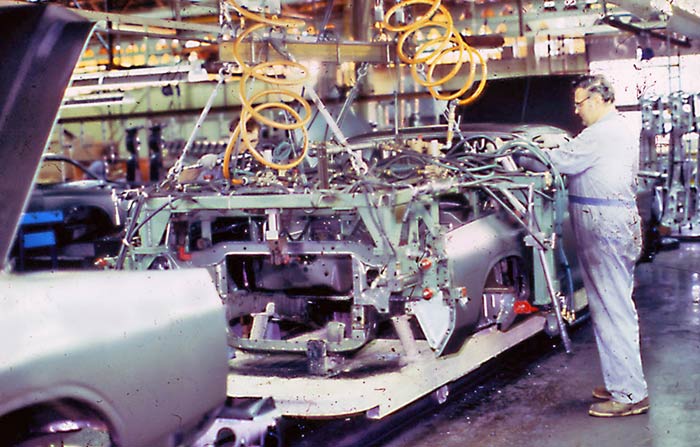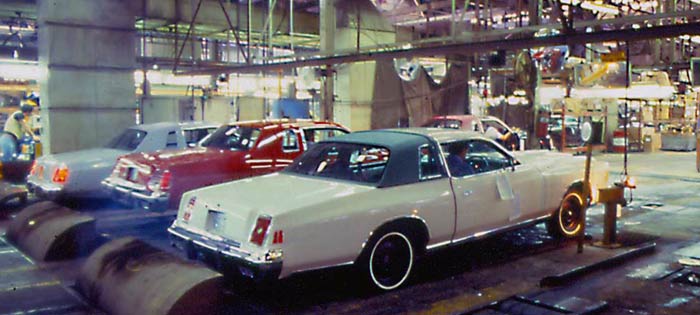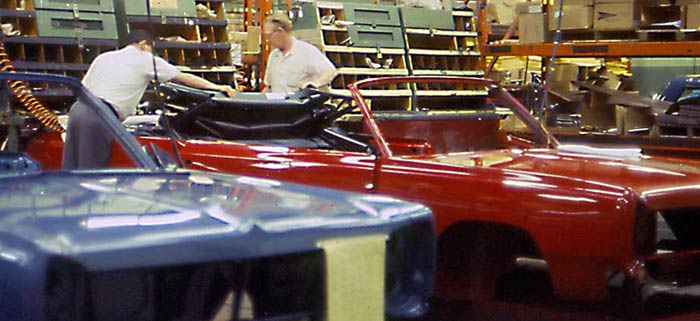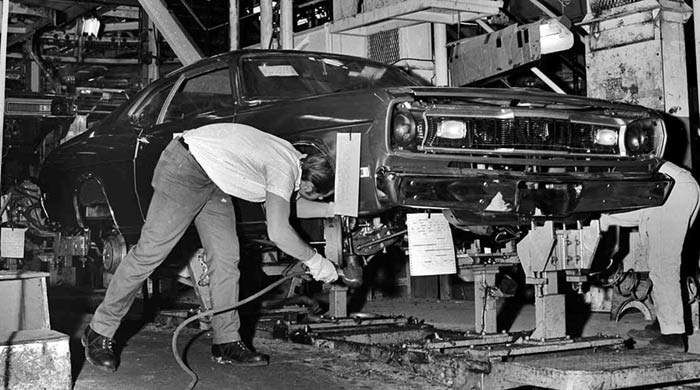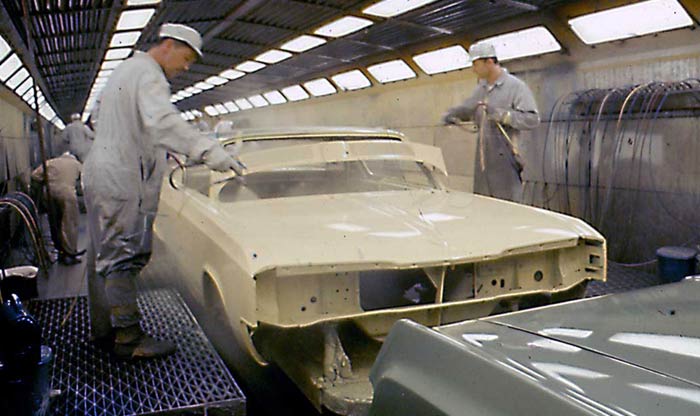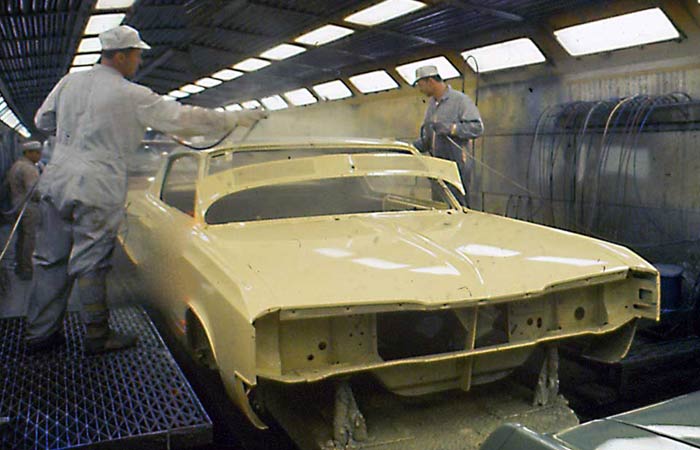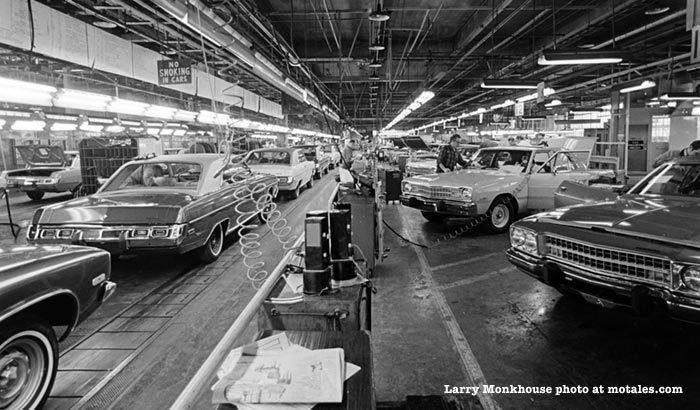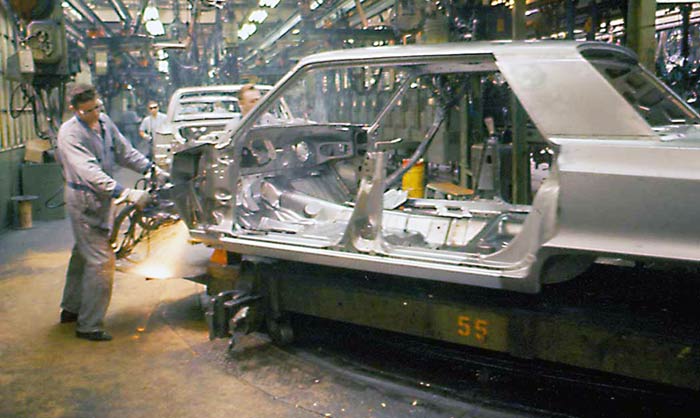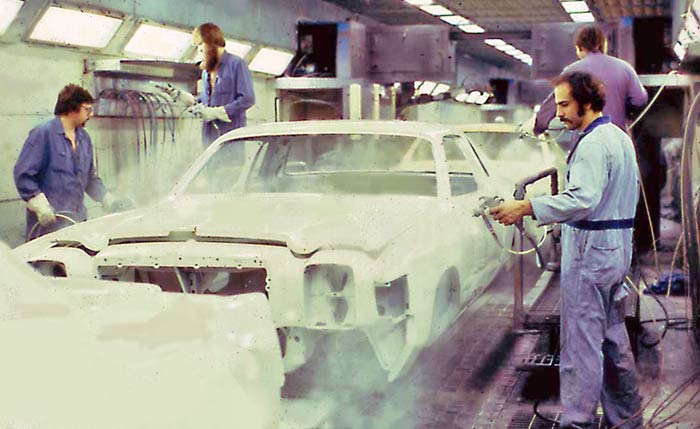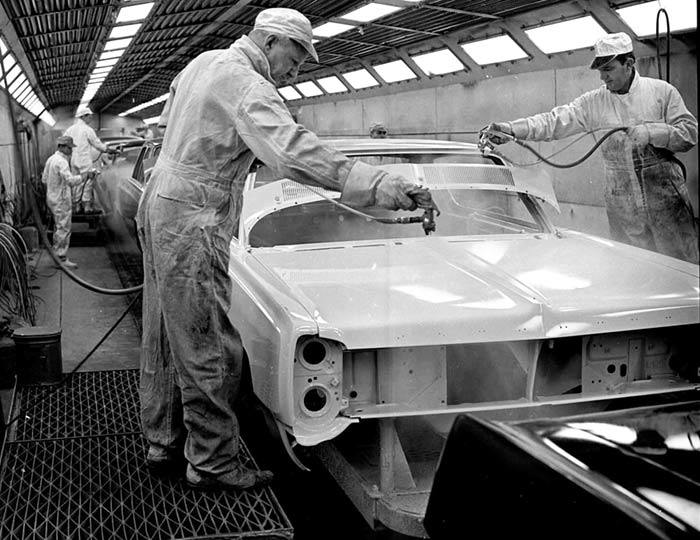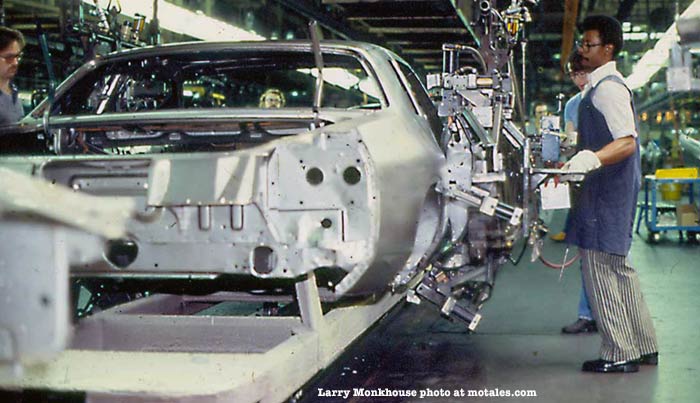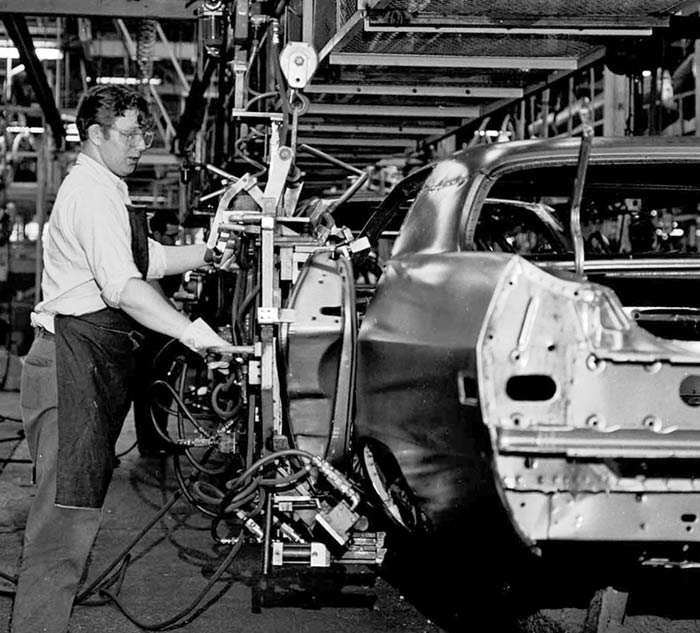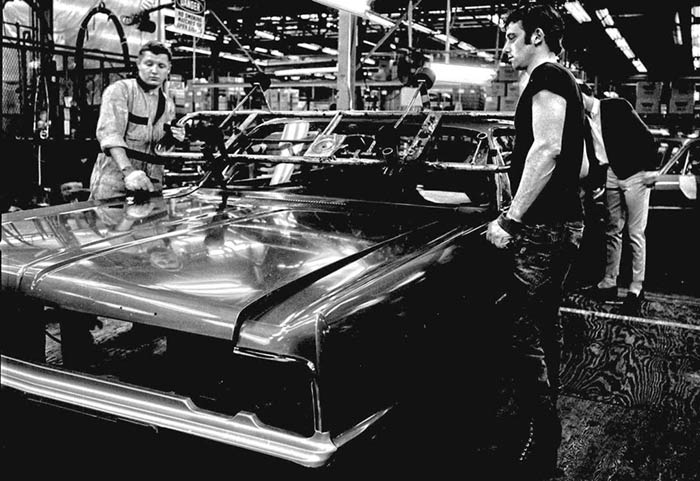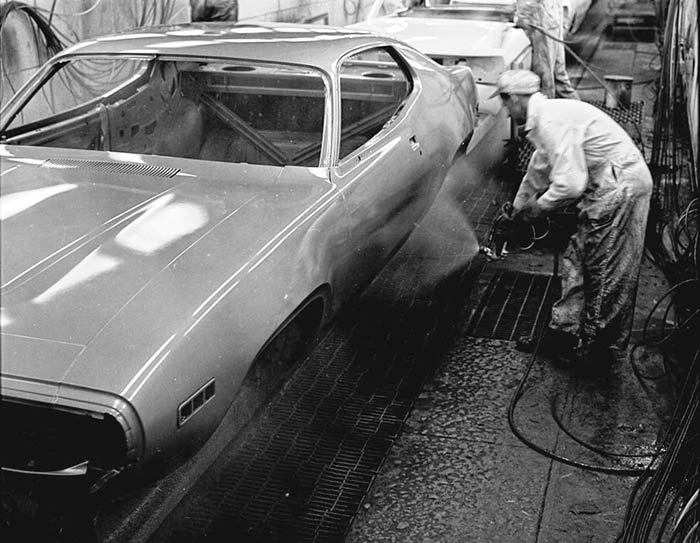 Unsorted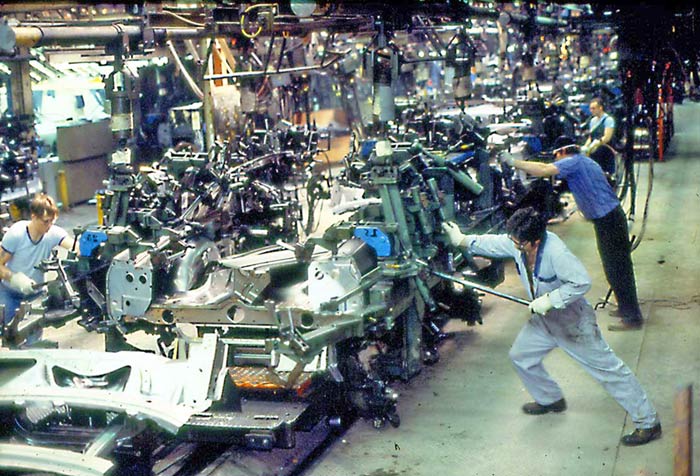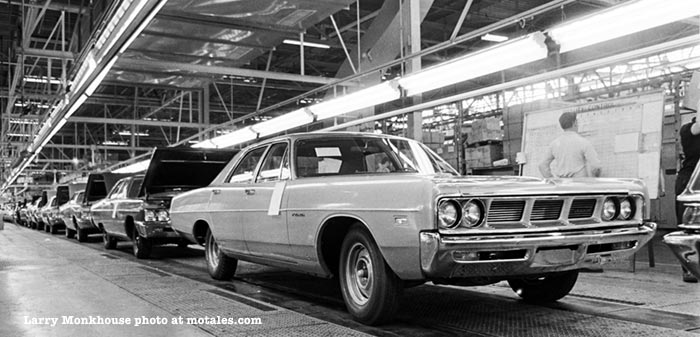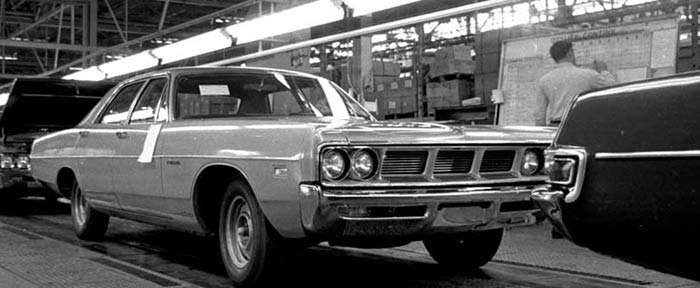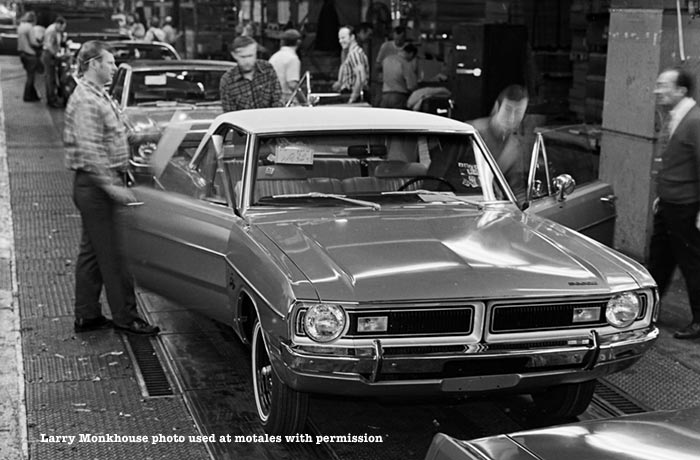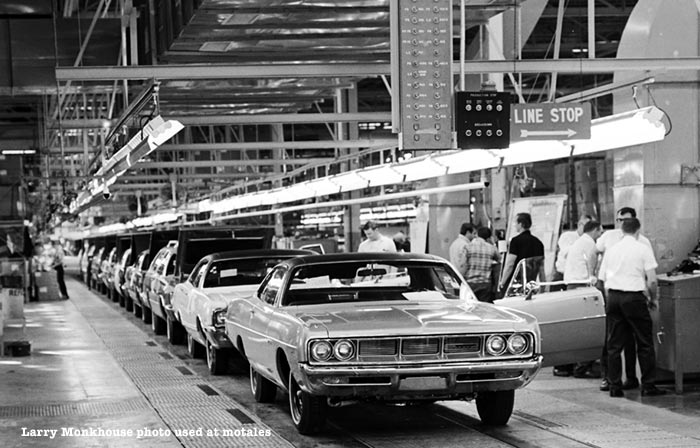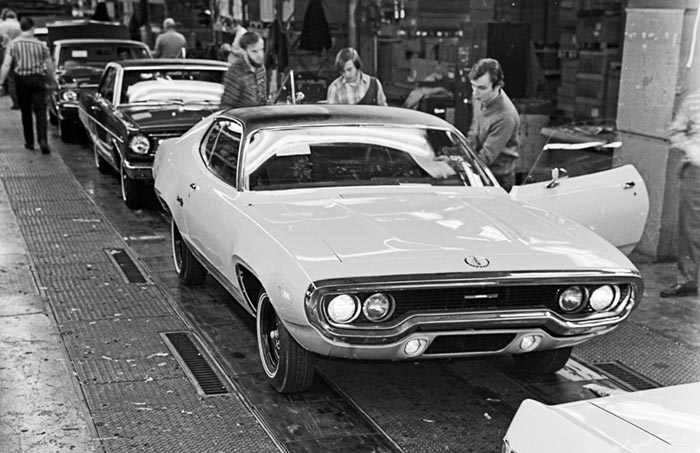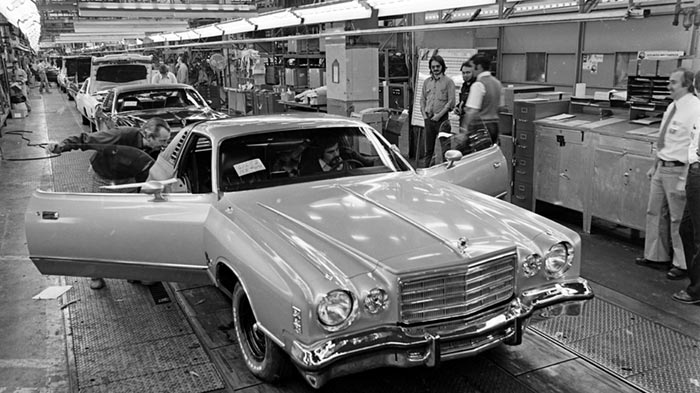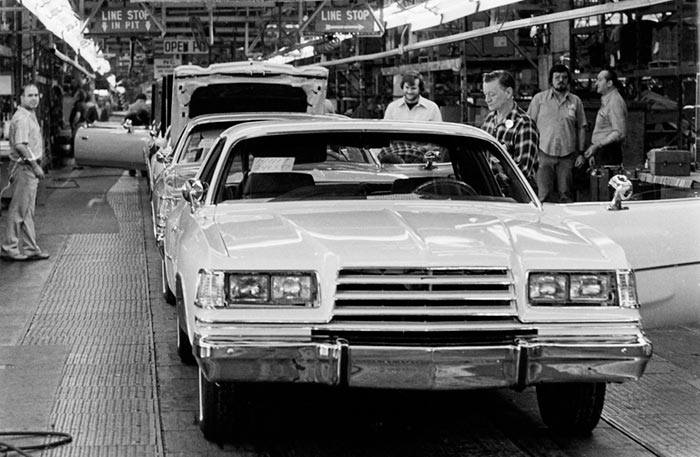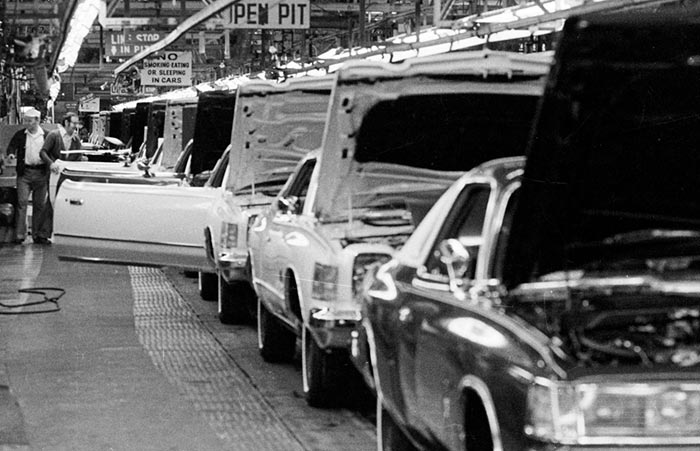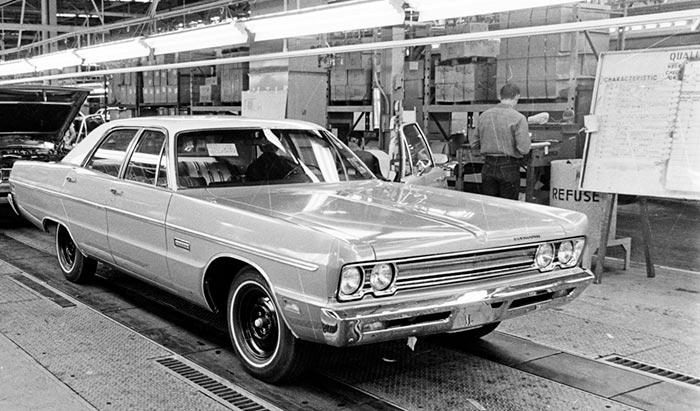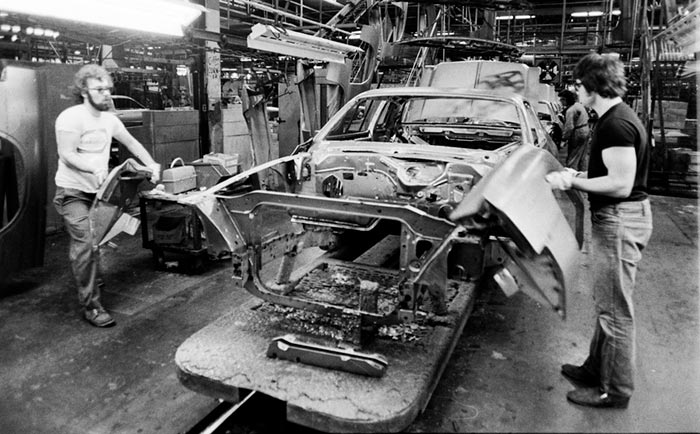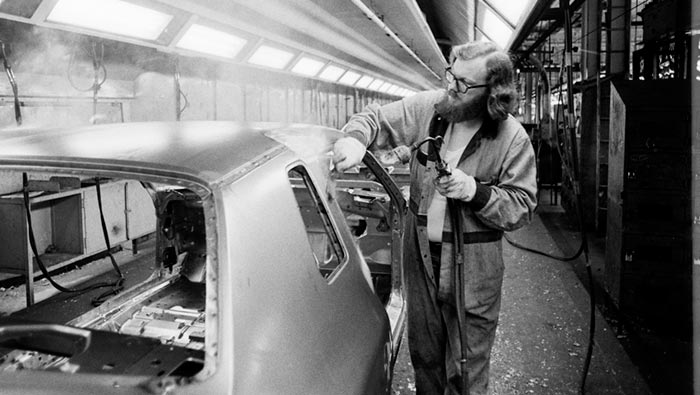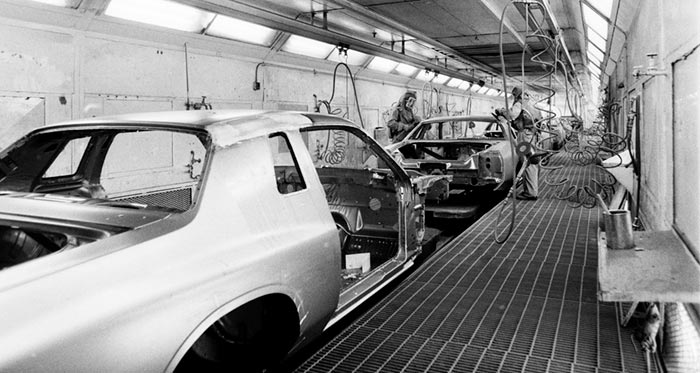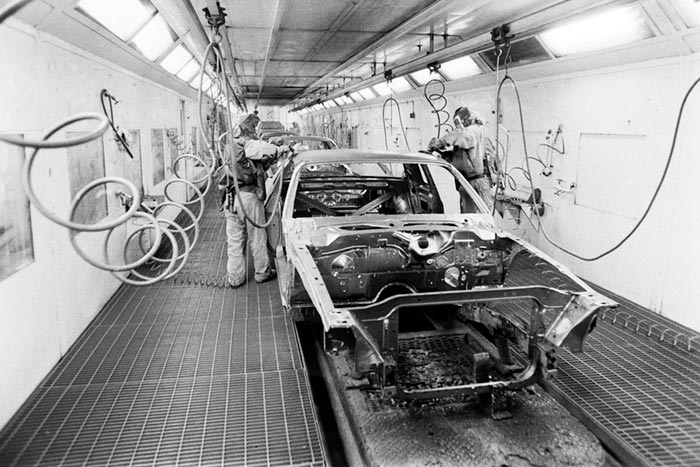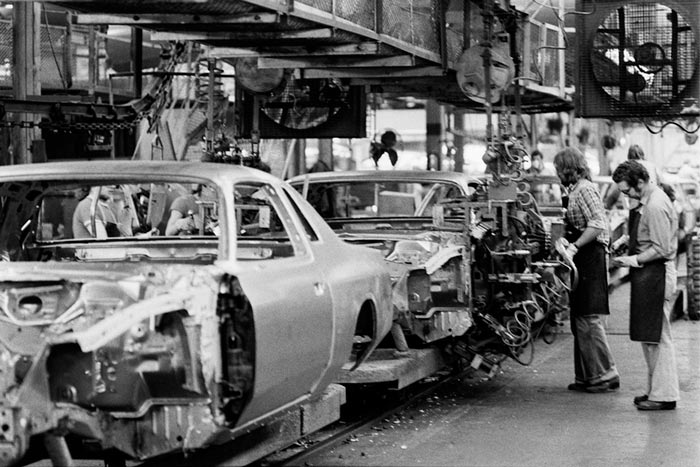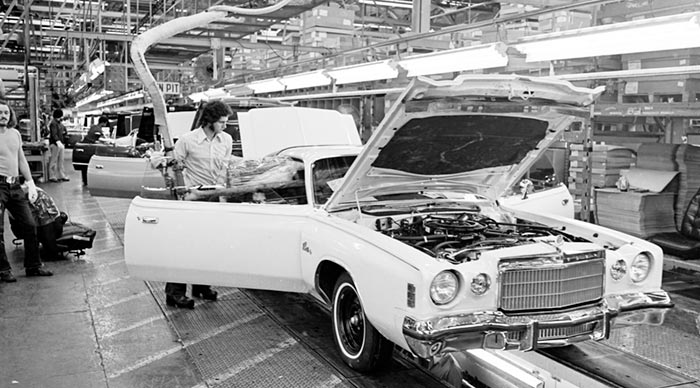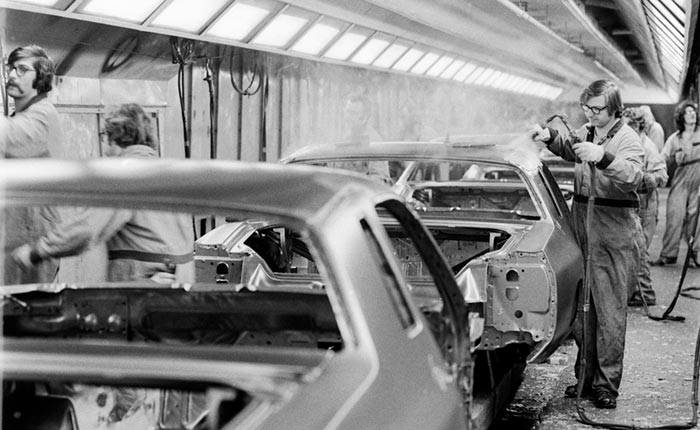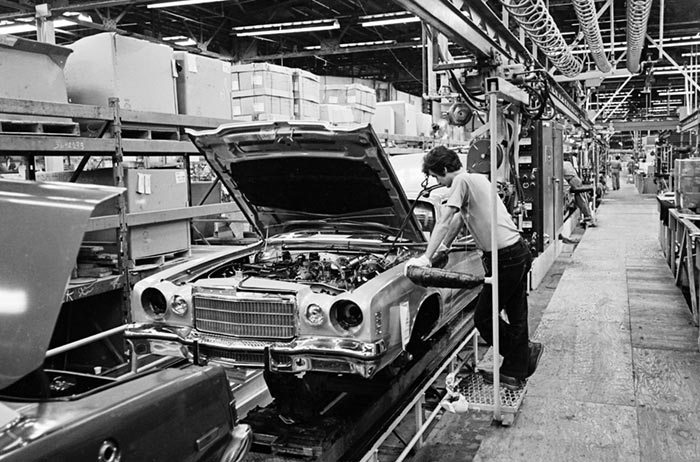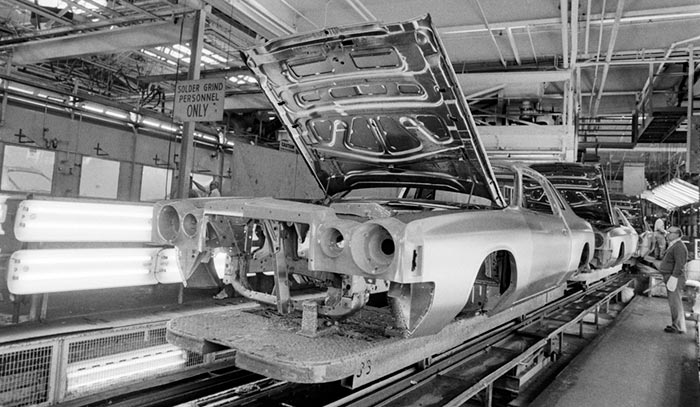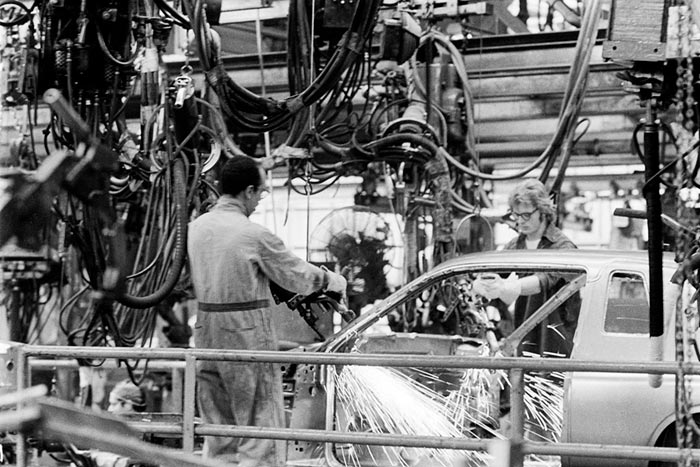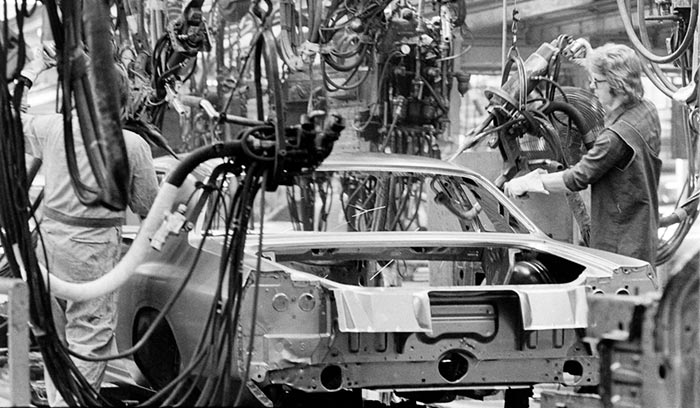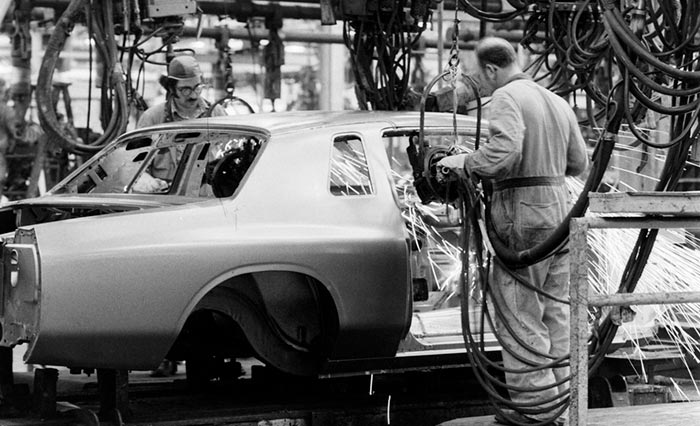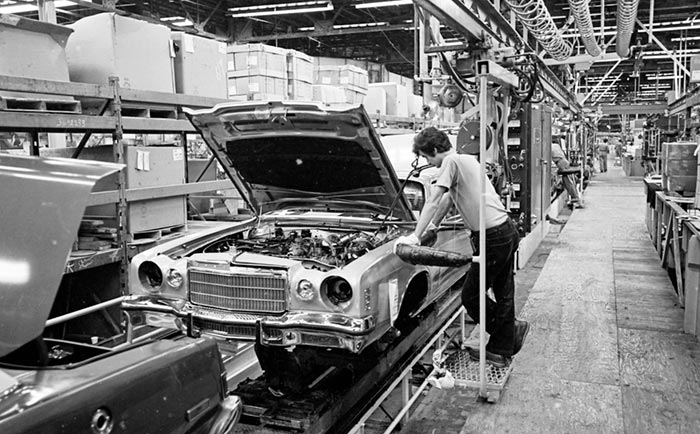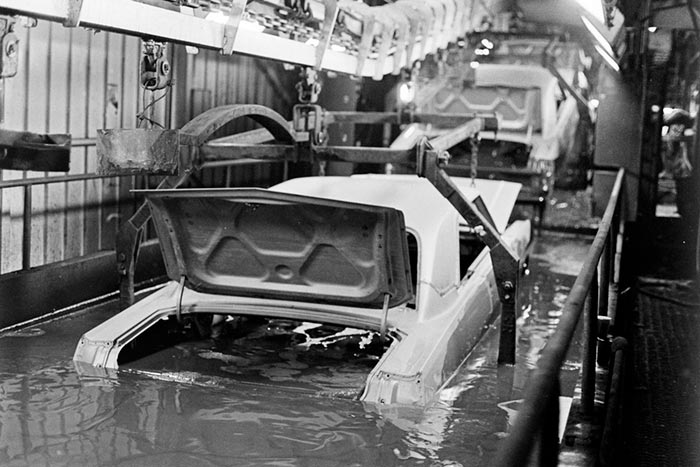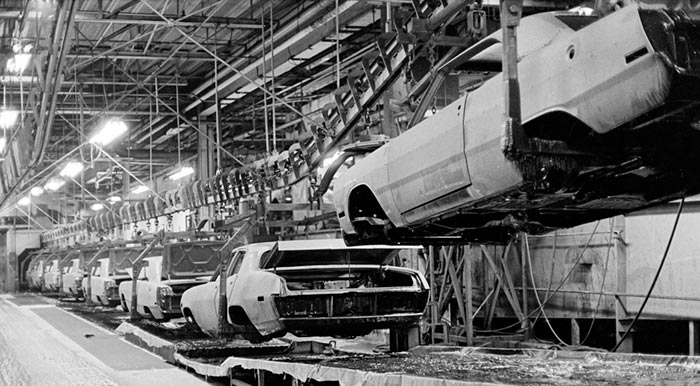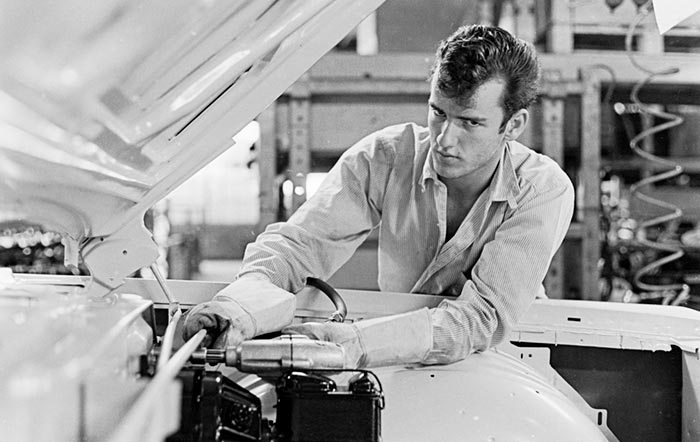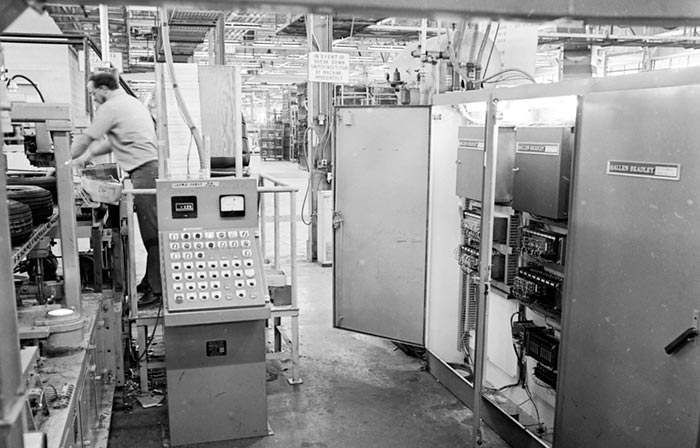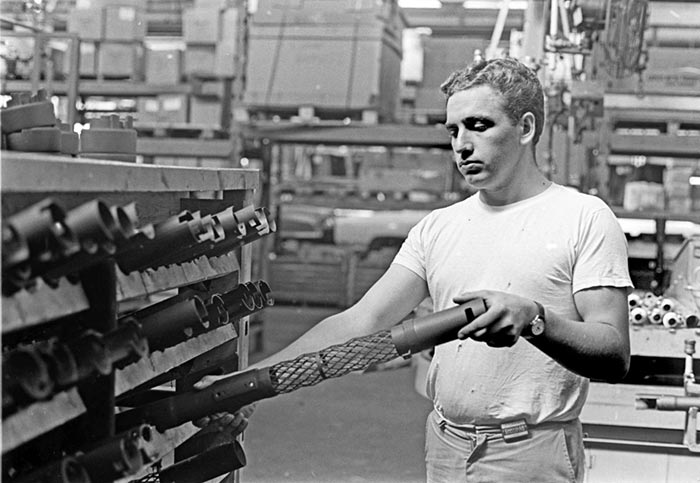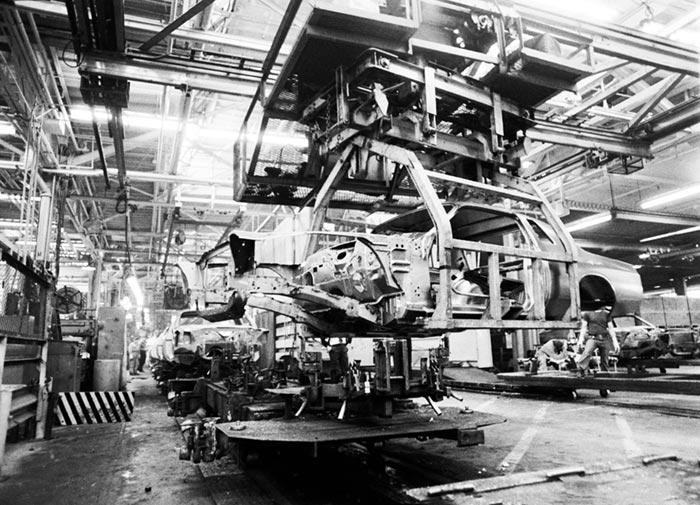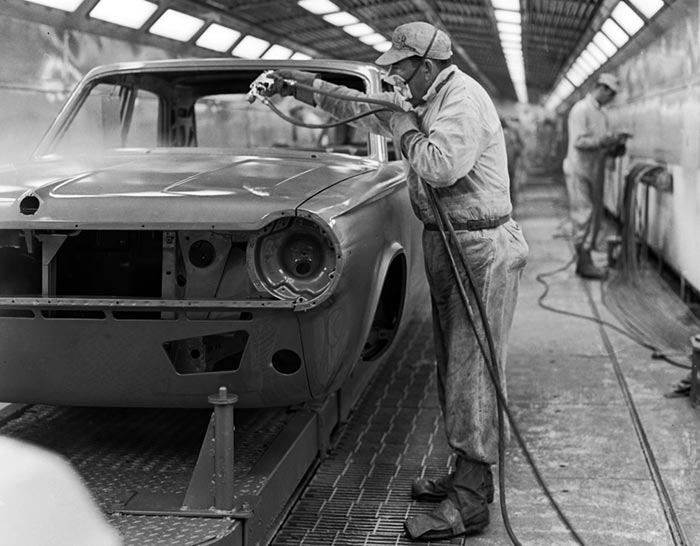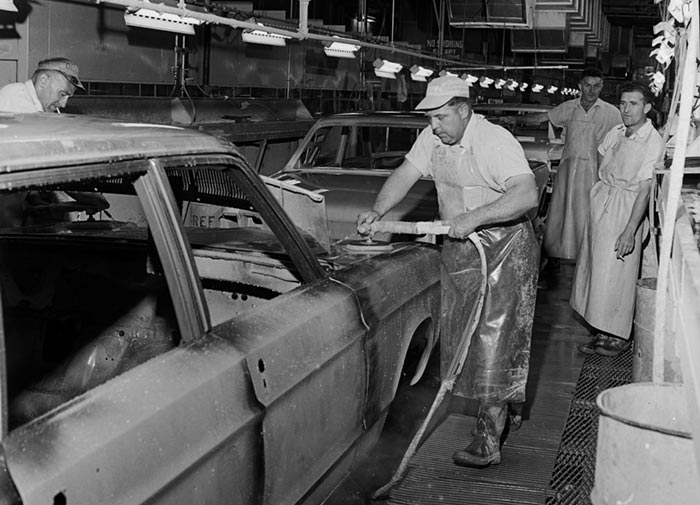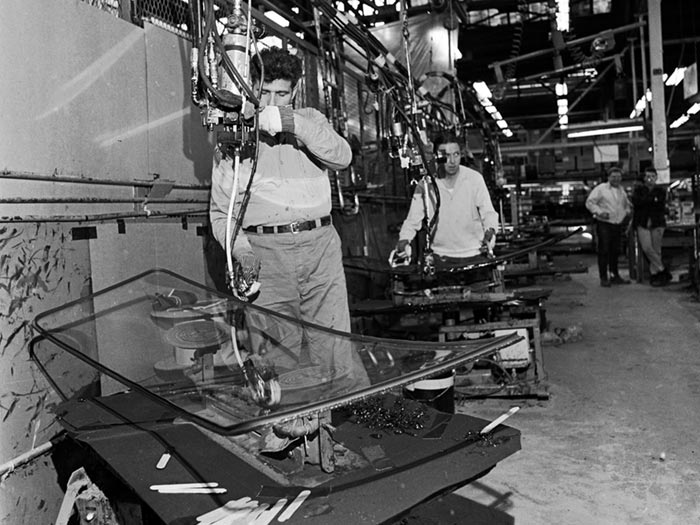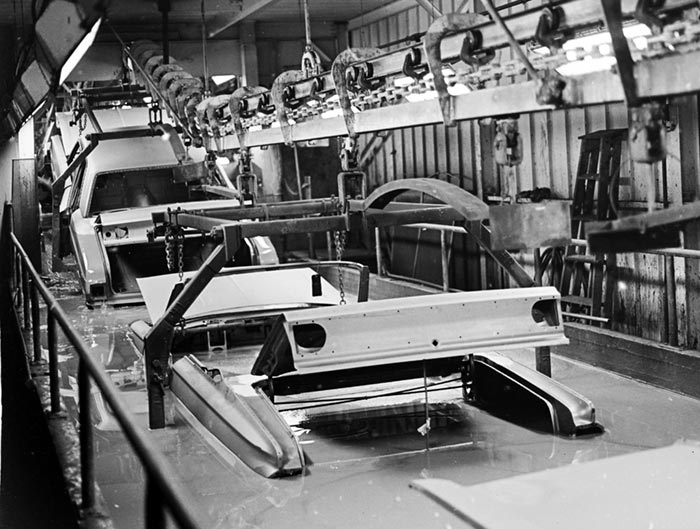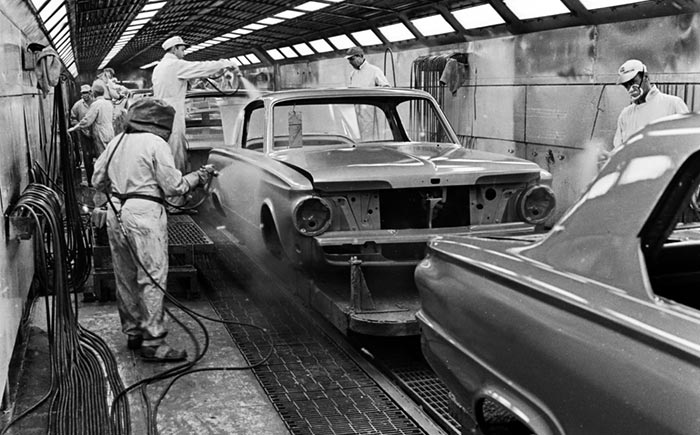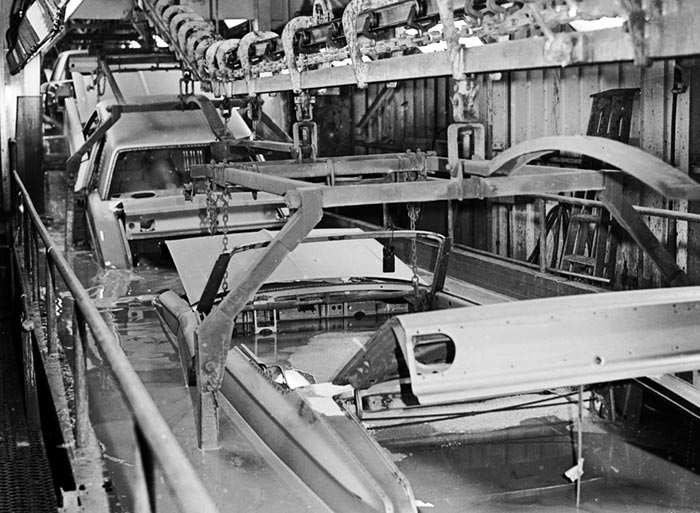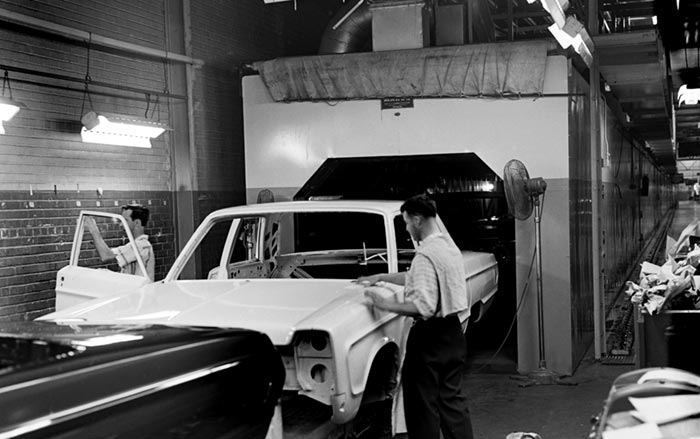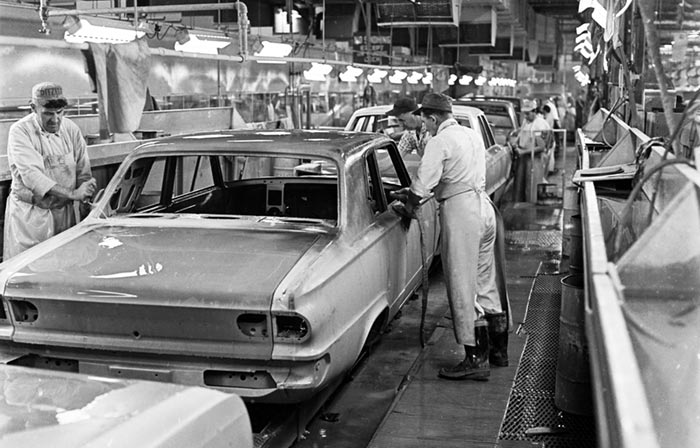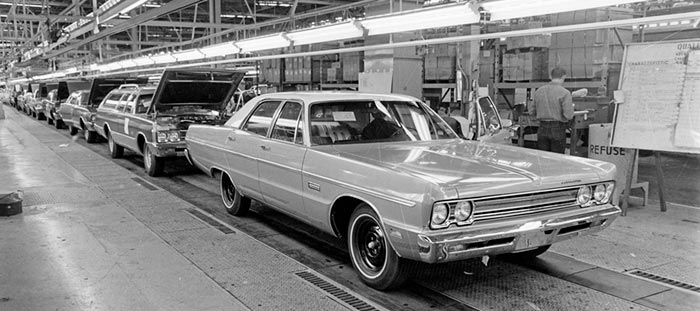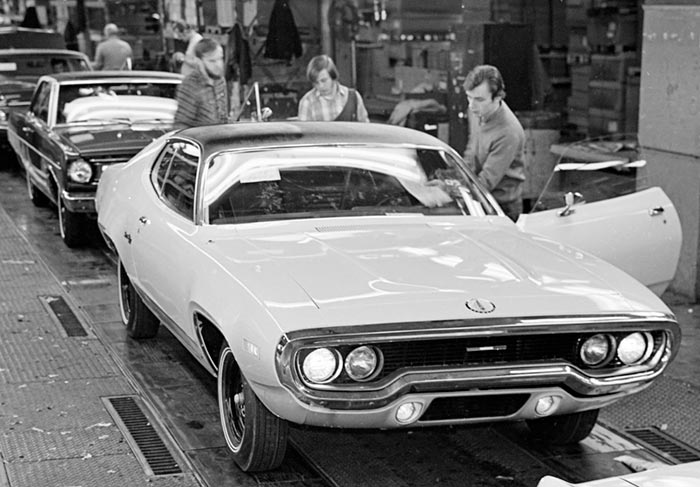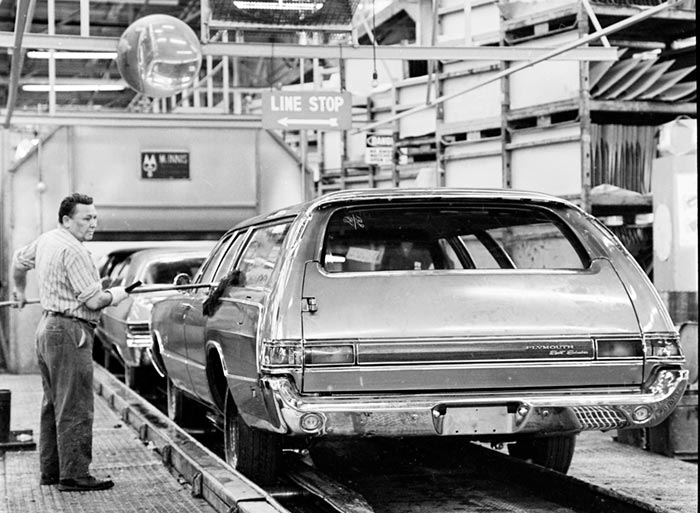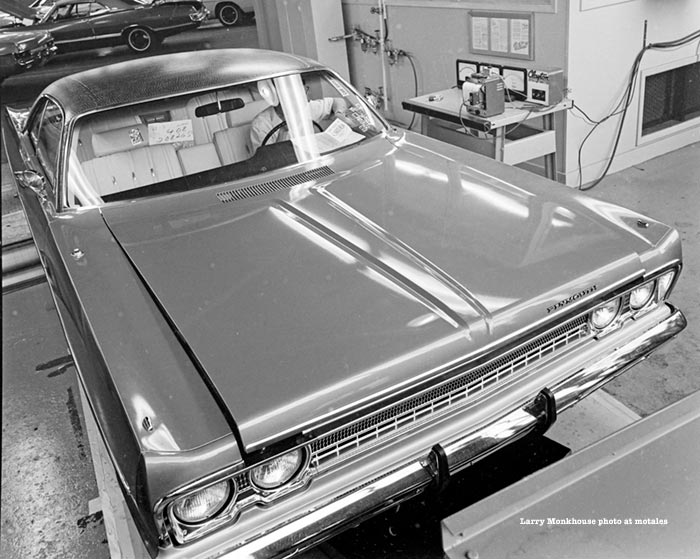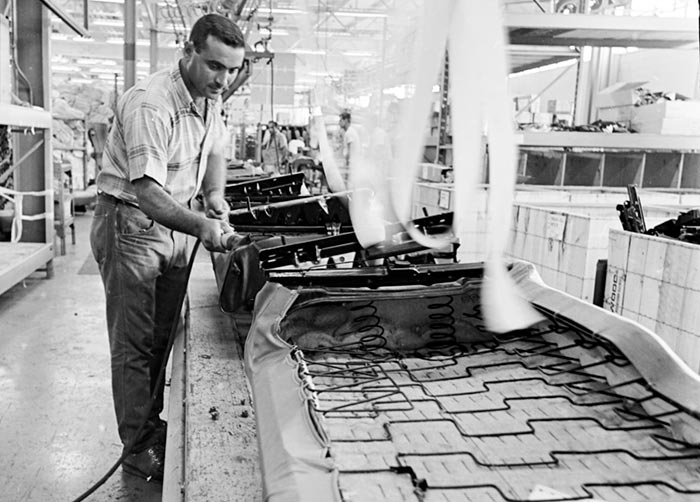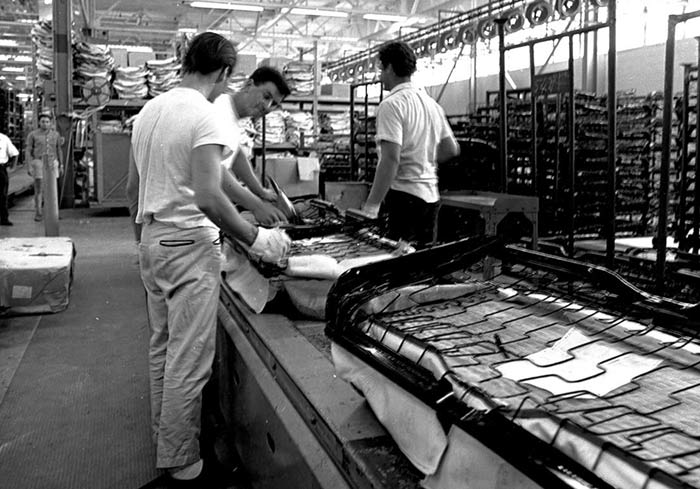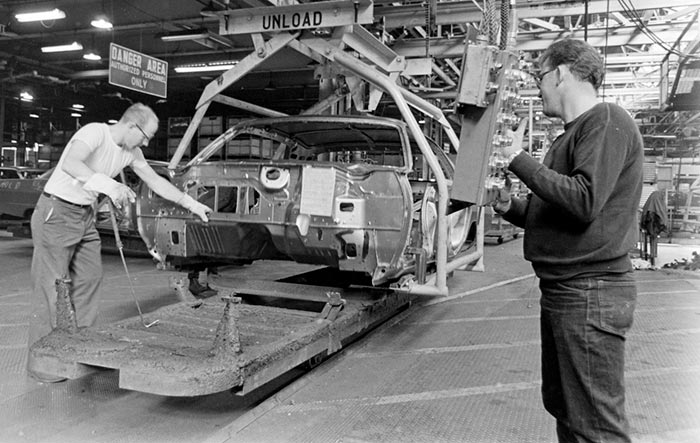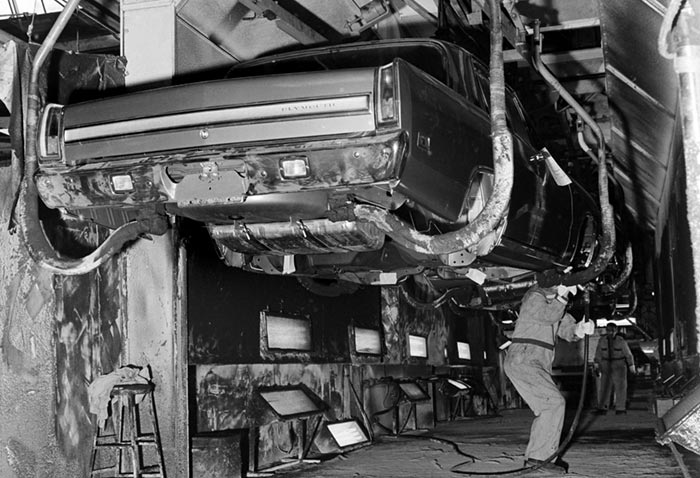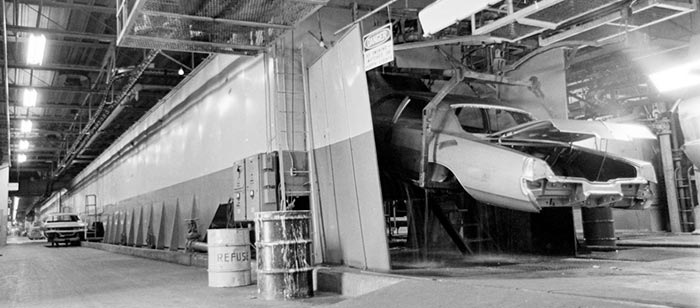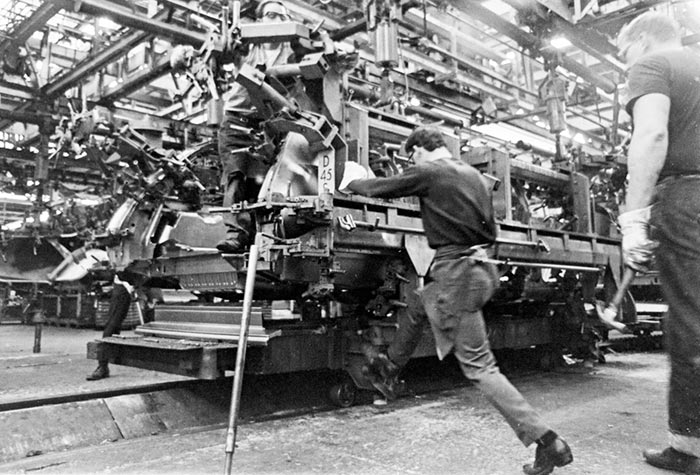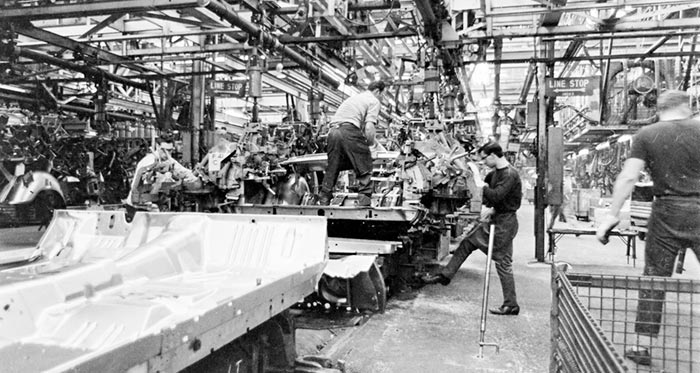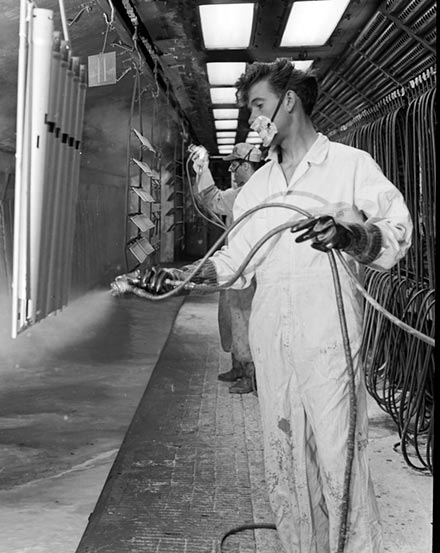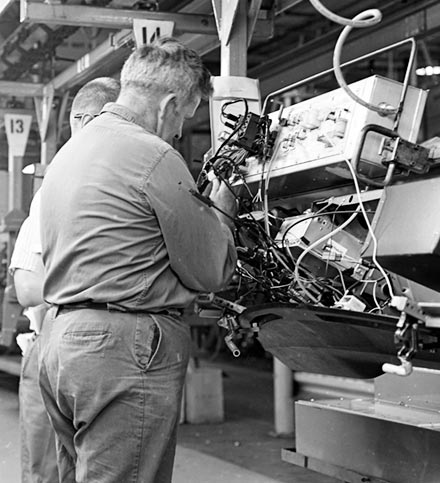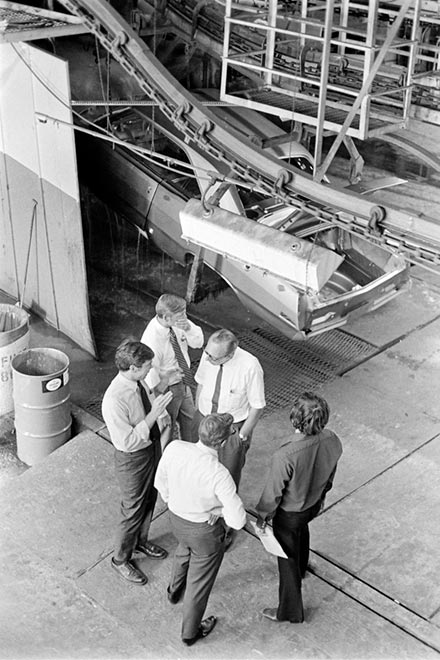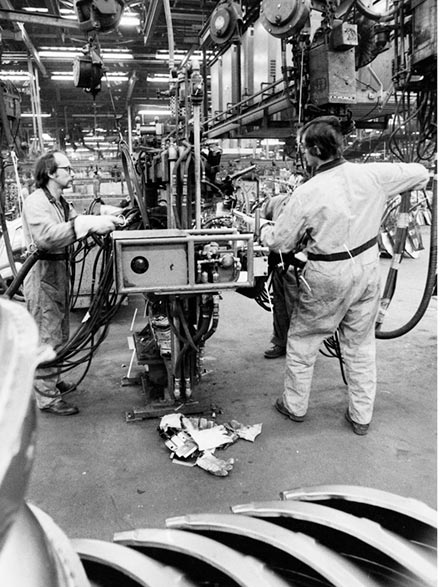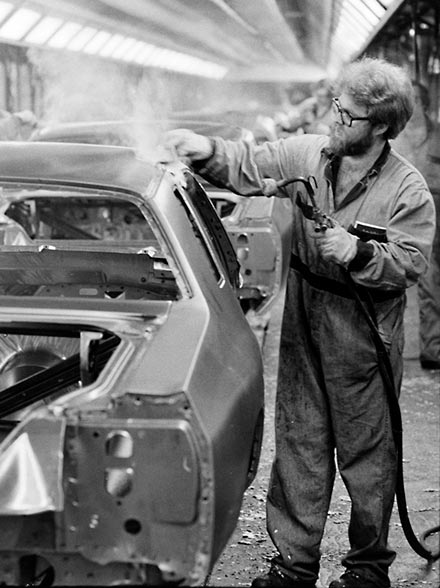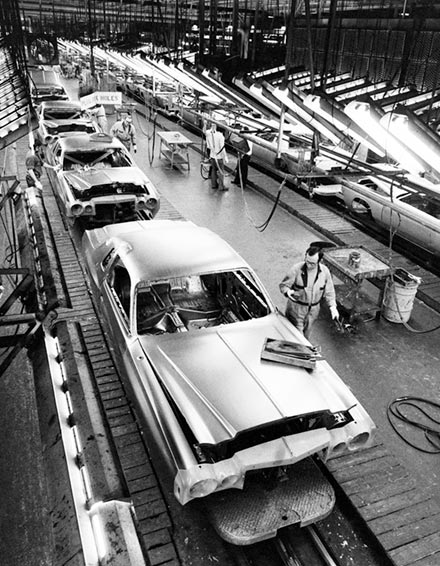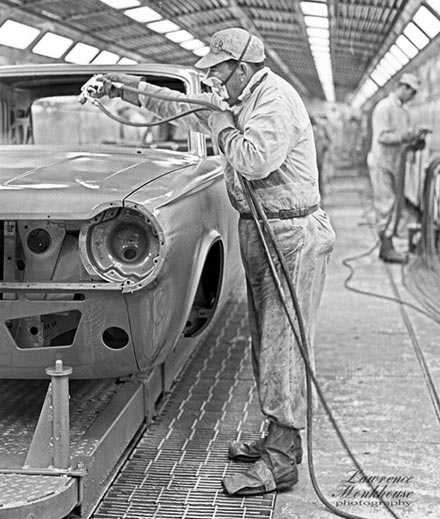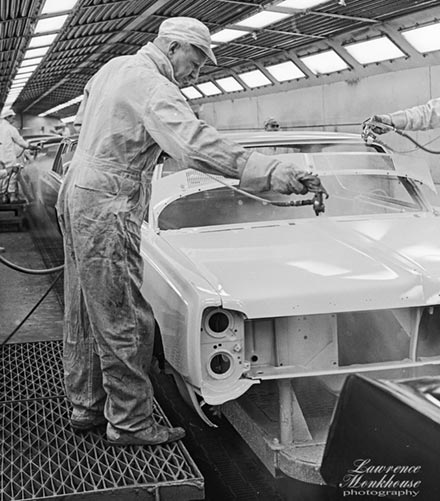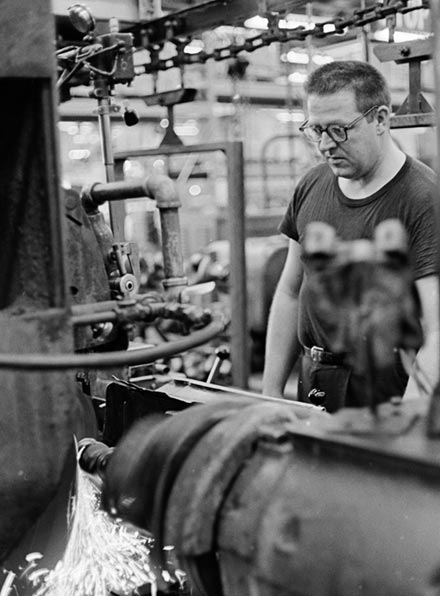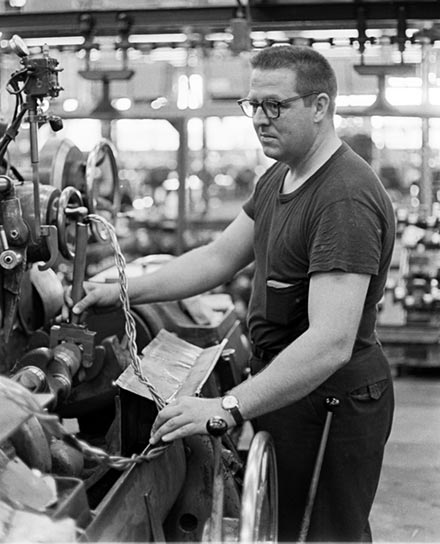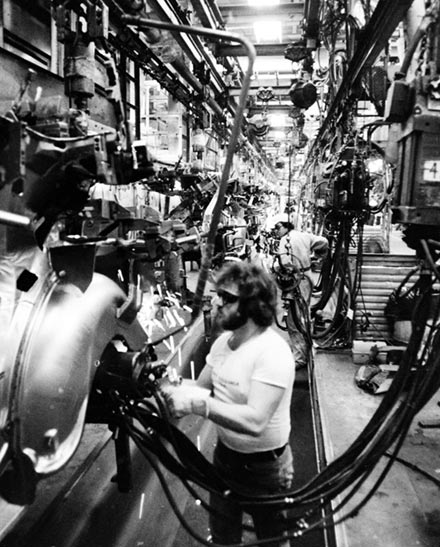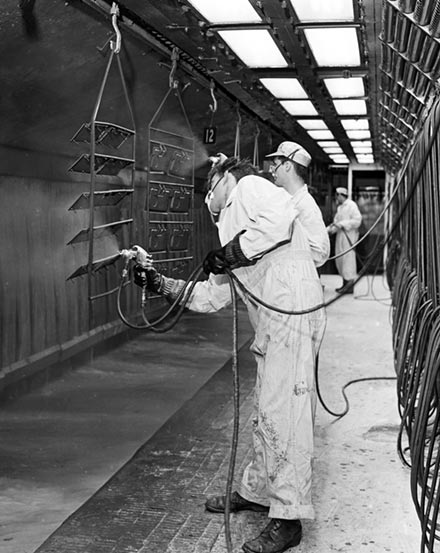 All Windsor Pages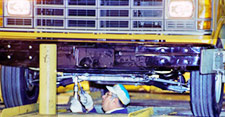 Making Mopar Vans in Windsor
Dodge B-van factory photos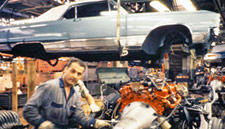 Making Cars in Canada: Factory Photos
A pictorial with some captions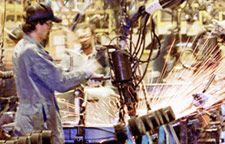 Making Minivans in Windsor
Chrysler factory photos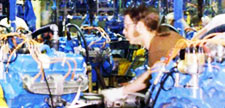 Mopar Engine-Based Windsor Factory Photos
Putting engines together in Canada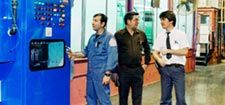 Off the Line: People Doing Other Things in Chrysler Canada Plants
A pictorial of the labs, factory, and computer control areas
Other Chrysler plants and such