Building and running the slant six line at Trenton Engine
Many know Trenton Engine as the place where V6 engines have been made for decades; or they recall it for classic V8 engines, or for the famed Hemi-powered Air Raid Sirens. But Trenton also made huge numbers of another six-cylinder, where every cylinder sat in a straight line, and all were tilted by 30%.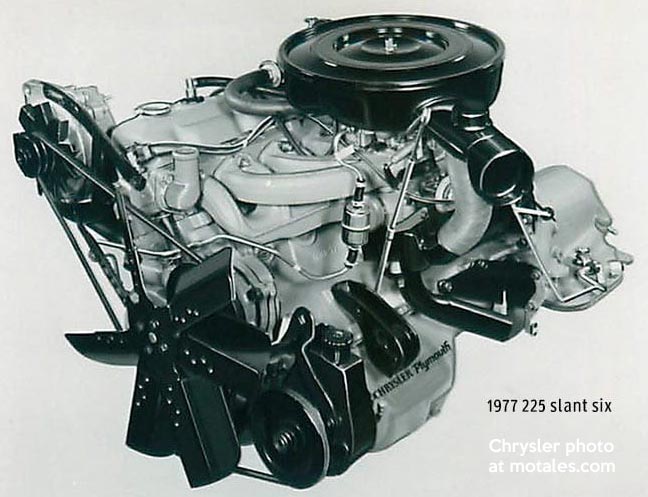 As we reported in our slant six page, the slant six was created largely because a new compact car, the Valiant, needed a powerplant smaller than anything in Chrysler Corporation's parts bins. The engine team was led by the highly talented Robert S. Rarey, a major force in the original Chrysler V8s and the brand new B-series V8s alike. The size and engine type were finalized in April 1958; the day Plymouth chief Harry Chesebrough saw the proposal, he approved it—and asked for a more powerful version. Bob Rarey and Willem Weertman figured out how to do that within five days—by making a long-stroke version, taking displacement from 170 to 225 cubic inches.
Engines were given a single-letter code name at that time. A stood for high-volume small-block V8s; B for big-block V8s. The new six was coded G (RG for raised block and LG for low block, unlike RB and plain-B). Aluminum blocks were made in Kokomo for a few years; iron blocks were made at Trenton. The company's Windsor engine plant also made the slant six. The following photos show the Trenton plant being readied for the new engines—and show them in production, all in 1959. The signs show just how rapidly the project moved along.
Preparing the assembly lines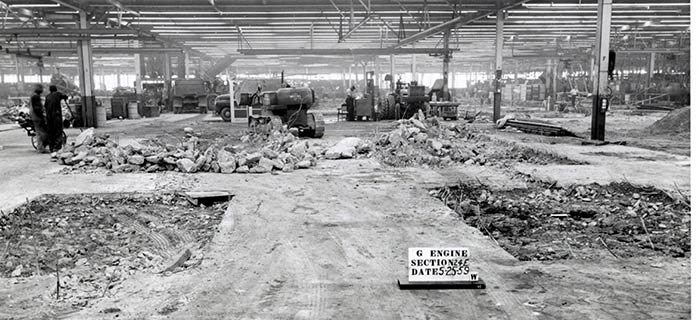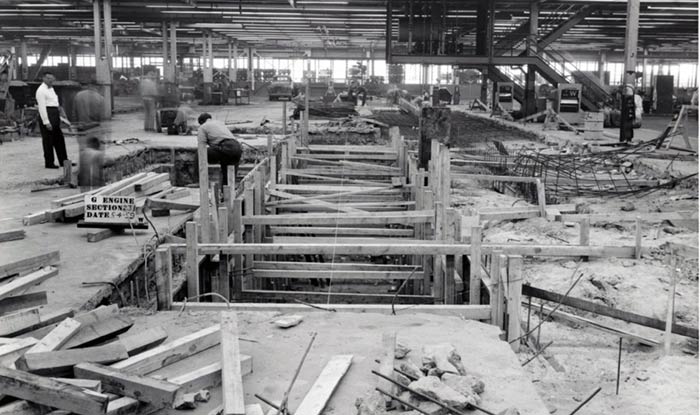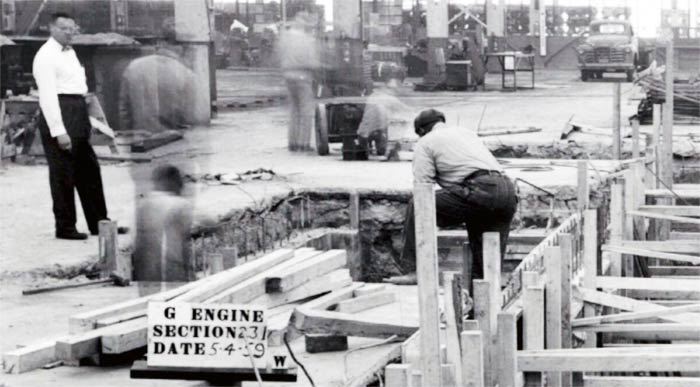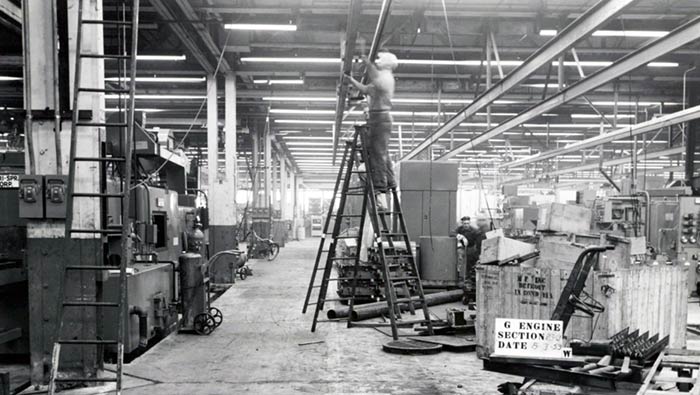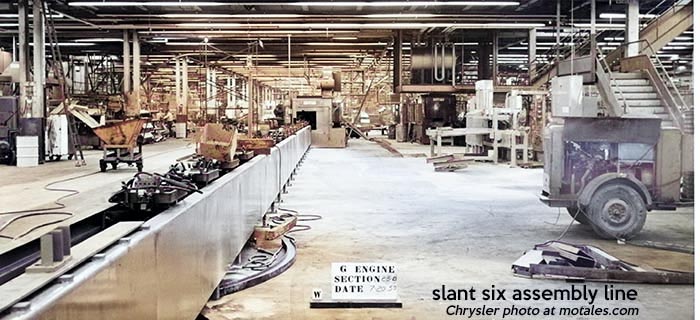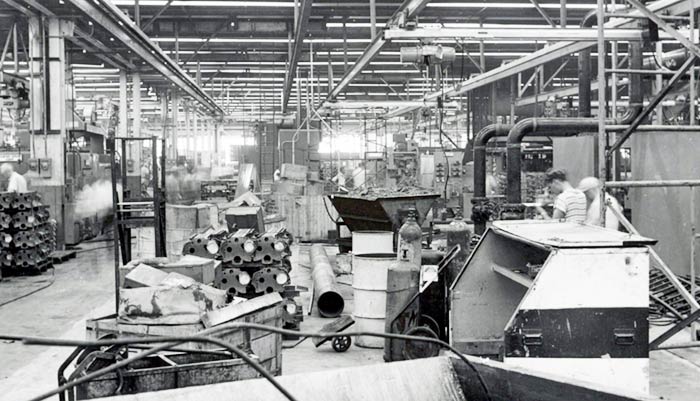 Making and testing slant sixes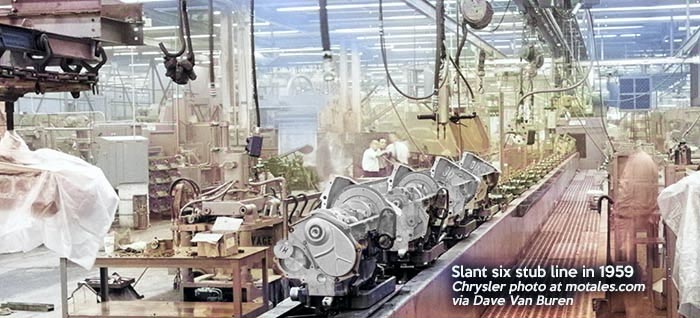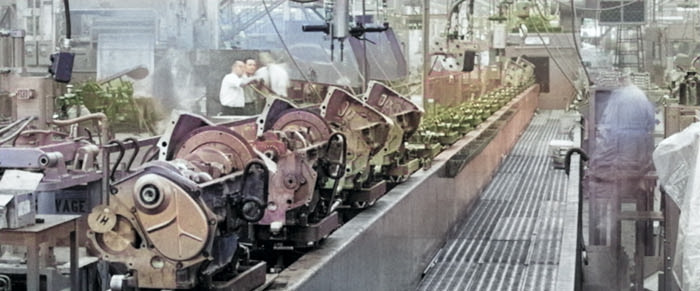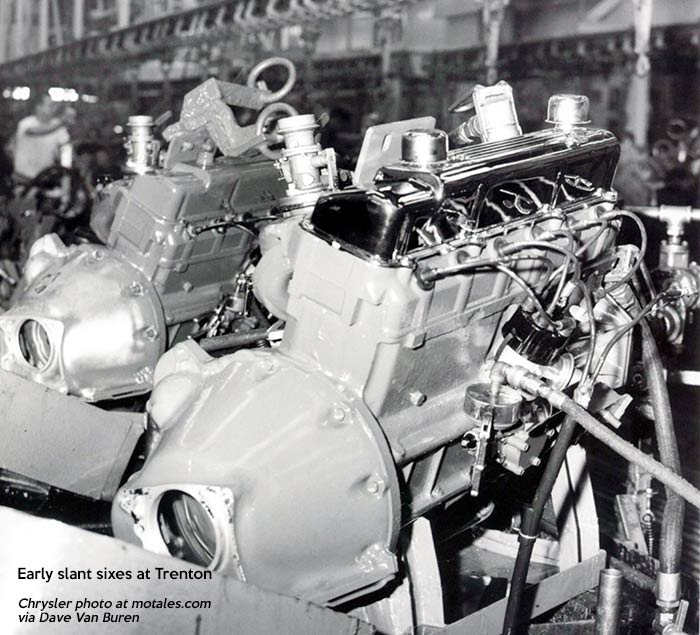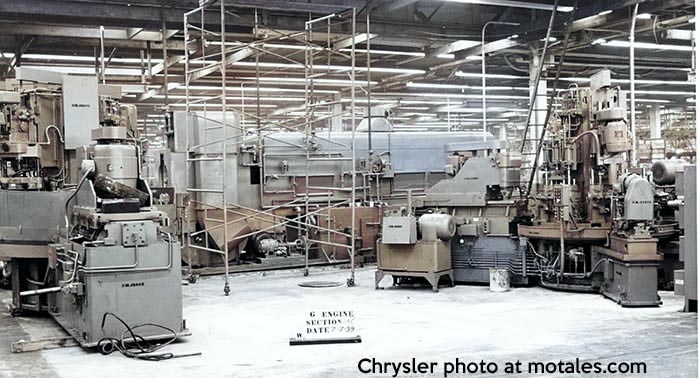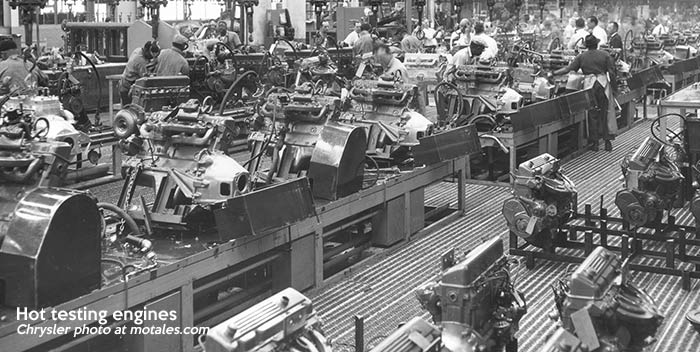 Was the engine successful, you may ask? Here's the 15 millionth engine from the Trenton plant, made in mid-1978—a slant six. Contact us if you know the names of these people!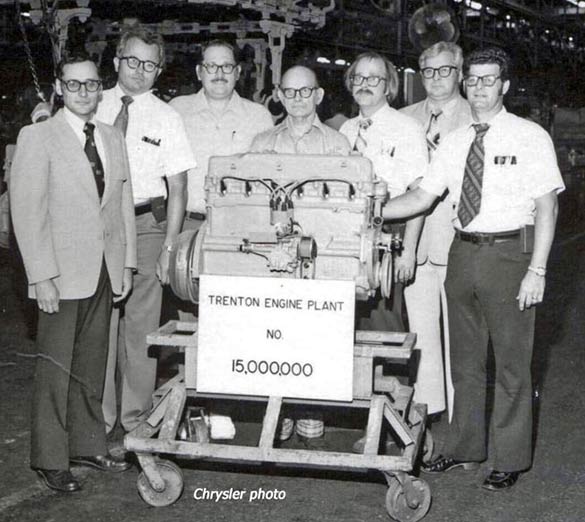 next up: making V8 engines; also see building the plant (1951-52)
Other Trenton Engine pages at motales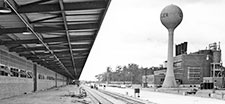 Building Trenton Engine
to Make Classic V8s and Air Raid Sirens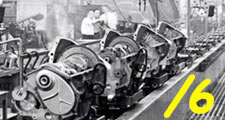 Building and Running the Slant Six Line at Trenton
Making the legendary Leaning Tower of Power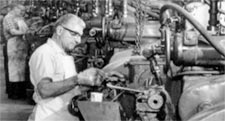 Making V8 engines
Trenton in pictures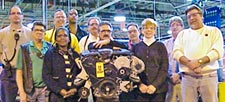 Trenton Engine milestones
1964 Hemi to Pentastar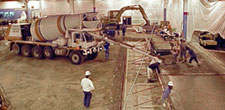 Trenton Engine: Building New V6 Lines in 2000
A pictorial with explanations and stories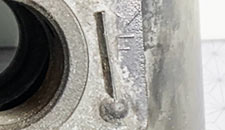 Tales From the Factory: Matching Pistons and Blocks
How the factory managed precision problems, back in the day
Other Chrysler plants and such