When Chrysler made cars in LA
Just three years into the Great Depression, a hopeful Chrysler Corporation started making Plymouth cars and Dodge trucks in Los Angeles, California (on 5800 Eastern, on the corner of Slauson). The plant started production in 1932, and in 1941 it added Dodge cars. The capacity was up to 40,000 cars and trucks per year at that time, but they only assembled cars using bodies made, painted, and trimmed out in Detroit, Michigan.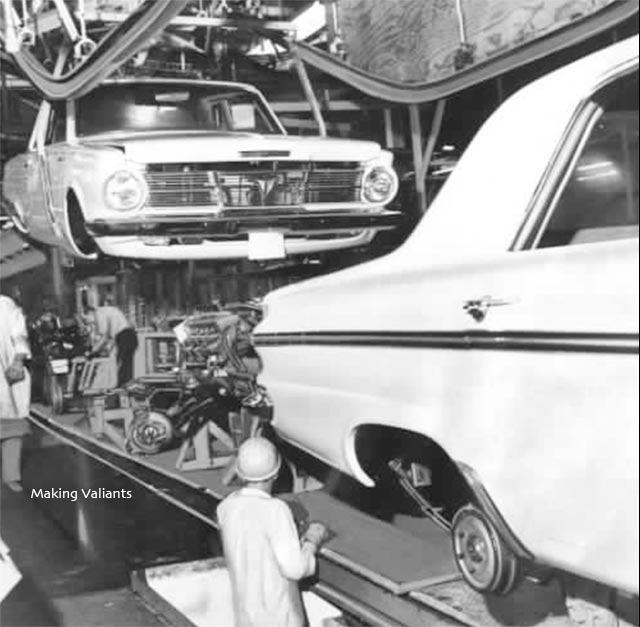 Automotive production was halted by World War II; during that time, Chrysler made over B-17 and PV-2 cabin tops, as well as 40,000 aviation engines, in the facility. Car production returned in 1948, with DeSoto joining the ranks; Dodge trucks were taken out of the mix in 1949. Chrysler still had military contracts, though, and expanded the plant in 1951 so they could make plane and missile parts.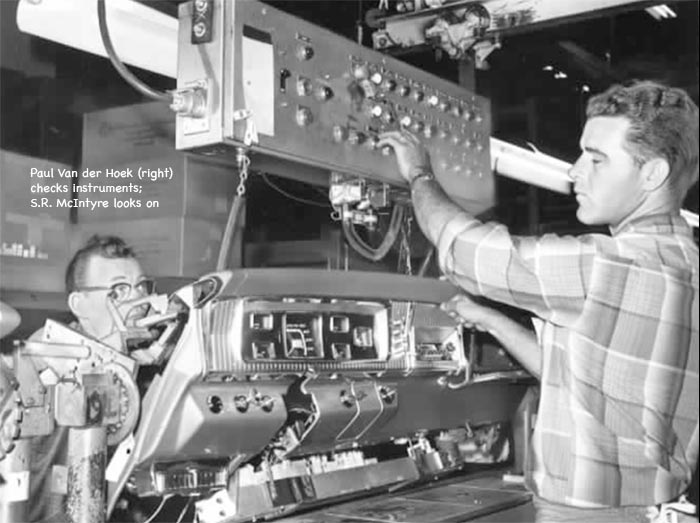 After the Korean War, the plant was expanded again (to 86 acres) so they could make their own bodies, rather than relying on Detroit. Quality problems started to rise, though. Chrysler leaders installed an IBM 1710 mainframe which could make up to 5,000 decisions per second; they used seven electronic reporting centers to prevent and record defects, even stopping the line as needed. However, Los Angeles kept its reputation for severe quality problems.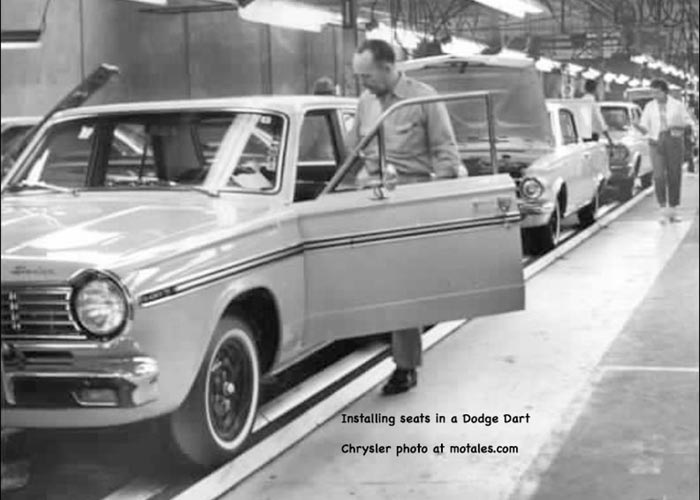 New flexible conveyor systems were installed in 1958; DeSoto left the plant in 1959, and Chrysler left in 1960. By 1965, they could make 57 cars per hour, using 2,100 employees and engaging 75 local companies. GM and Ford also had plants nearby, but AMC had closed its El Segundo facility back in 1955.
In a 1965 story in the Herald-Examiner, Giles E. Wright wrote that the plant used enough power for a city of 28,000 people. Half a million gallons of water were stored to fight fires. The Los Angeles plant built 69 models on its nine miles of conveyors, using parts and supplies from 30 railroad cars and 70 trucks a day.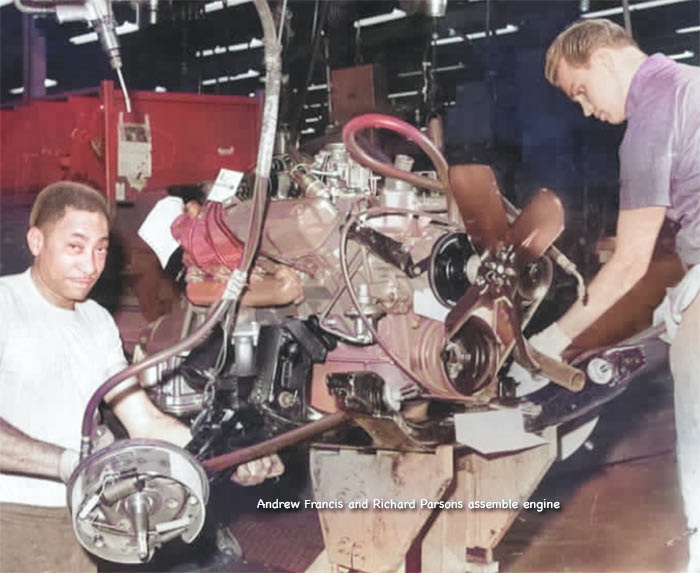 In 1969, Chrysler started adding incinerators to deal with volatile organic compound (VOC) emissions. In that year, they made 71,704 cars there, all A and B bodies. Around 1,200 people worked there—about half of the 1965 payroll.

The plant was closed at the end of the 1971 model year (July 1971). Many thought the reason was an earthquake, but the main problem was a combination of easier transport from Detroit and the inability to add tri-level railraod carriers to the LA plant. It's quite possible that the quality gap had a hand in the closure; being able to pack more cars into each railway car in Michigan made it cheaper to ship cars from their larger factories than to operate a local facility.
At the time the plant was closed, around 1,200 people were still working there, roughly half of the 1965 number.
Other Chrysler plants and such