MoTales stories of Chrysler history, processes, and such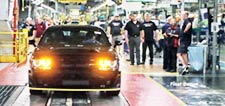 Also see Chrysler plants, labs, and other places...
Technologies and such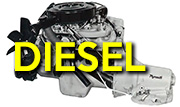 Diesel Slant Six: mo' power, lo' pollution
A solution Chrysler sorely needed

Computerized cars: Lean Burn and beyond
Much-maligned technologies they still use

Chrysler Firsts of the Carburetor Era
Pushing the entire industry forward

Chrysler Firsts of the Modern Era
When Chrysler had a global influence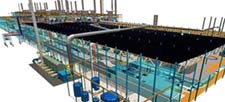 Digital factories
Saving money and time by making it online
Chrysler CADCAM, Dassault CATIA, and NX
Making cars with computers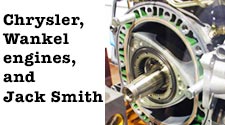 Wankel engines, Jack Smith, and Chrysler
The Road Runner creator explores a new engine (updated 2022)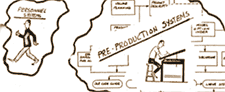 Computerized Chrysler, 1980: Systems Beyond CADCAM
How they managed production and such with computers
Methods, creating cars, corporate change, and culture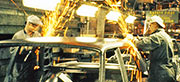 USA vs Japan: plant changes for a new Chrysler (1989-94)
How Chrysler rescued itself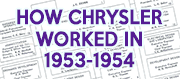 How was Chrysler Engineering organized in 1953-1954
(and what problems that would bring)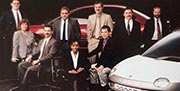 SCORE: Saving billions with supplier ideas
A true systems approach yielded major advances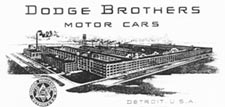 Dodge Brothers vs Ford as Employers
Hint: the Dodges gave out free beer and Ford hired thugs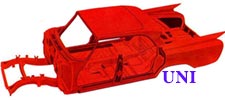 Unibody: Behind the Sudden 1960 Move
A stunning, massive shift—the surprising reason they did it

1990s Chrysler: Company on a Mission
One of the few good uses of mission statements!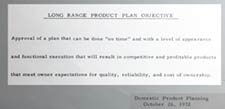 Behind the (failed) 1972 effort to fix Chrysler's product strategy
What might have been?

Extended enterprise: Bringing in the suppliers
Saving money and making better cars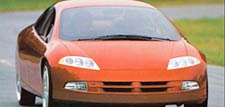 Invention Factory: Liberty Group
Center for innovation or waste of time? You decide

Birth of the Chrysler Newport: 1960-62
How the Chrysler Newport was born; the first generation of the Chrysler-styled DeSoto
People

Stories from Chrysler's man on the Mitsubishi Board
Iacocca and working in Japan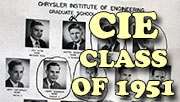 Do you know these people from the Class of 1951?
Seriously, tell us!

Working for Chrysler president John Riccardo
An insider's story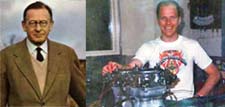 Quick stories from Chrysler's past
Volume 1: from a dyno tech, cost estimator, marketer, and product manager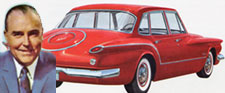 Chrysler President L.L. "Tex" Colbert
Modernizing Chrysler, the 1957 debacle, the supplier scandal, and the Valiant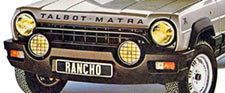 Quick stories from Chrysler's past (Vol. 2)
Breaking brakes, the Chair, log manifold, and Orvis

Quick stories from Chrysler's past, volume 3
Designing turbine blades, Design flooring, logos and badges, pentastars, and Mitsubishi
Products (other than cars)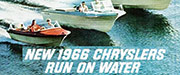 Mopars running on water: Chrysler Marine
The best, most innovative boats you could buy

Mopar clubs: the nationals
Our listing of national clubs with Web sites

Chrysler Corporation USA Sales in 1991
versus GM, Ford, and Others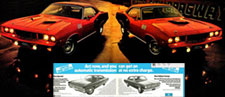 1971 Chrysler Car and Truck Sales in 1971
versus GM and Ford
Chrysler press releases over the years
With many examples

Behind the Fratzog
Memorable 1960s-70s Icon Returning for 2022
Also see Chrysler plants, labs, and other places...
Books by MoTales writer David Zatz
This site is copyrighted © 2021-2022 Zatz LLC and is meant to cover Chrysler / Mopar car history.