Car Spotter #25: Pot Luck Photos (Dodge Brothers, Plymouth, Dinky Toys)
This article is a hodge-podge of photos that either I or my daughter Alexandra saw in our travels. You know those cars you see when you're driving, but you don't have a chance to stop and really take a look?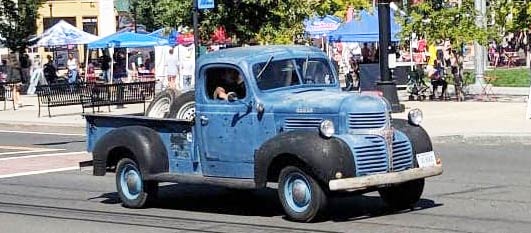 Alexandra saw this Dodge pickup rolling through her UConn campus in Storrs, CT. This blue and black beauty with the patina of an unrestored original was built sometime from 1939 to 1947. Civilian vehicles weren't built between late 1941 and mid-1945 due to World War II, and the 1946-47 vehicles were almost identical to pre-war vehicles so the USA could start producing new cars quickly. Rural Connecticut has a surprising amount of old cars tooling around in nice weather.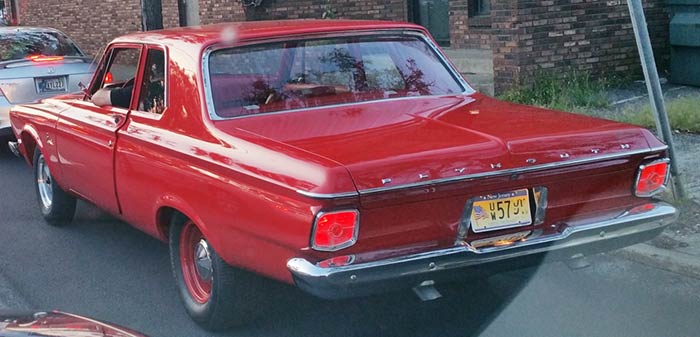 I saw this red 1963 Plymouth Belvedere on a summer night in Denville, NJ. The guy probably attended a car show and was heading home before dark. It could have been a vintage muscle car from the era, but likely a regular Plymouth that has been modified to the owner's desire. Ah the cars of our teens and the cars of our dreams.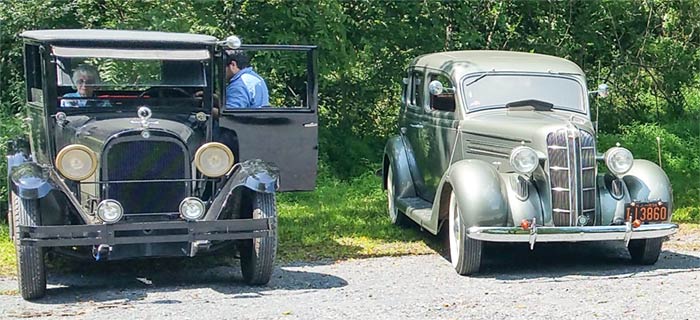 Our family likes to do driving tours with the Mid-Atlantic Region of the Dodge Brothers Club. It has become a tradition to meet in the Lehigh Valley (Pennsylvania) on Das Awkscht Fescht weekend (early August), but take driving tours on Friday and Saturday instead of attending the car show. Here are 1925, 1936, 1919 and 1930 Dodge Brothers cars at a rural stop near Bethlehem, PA.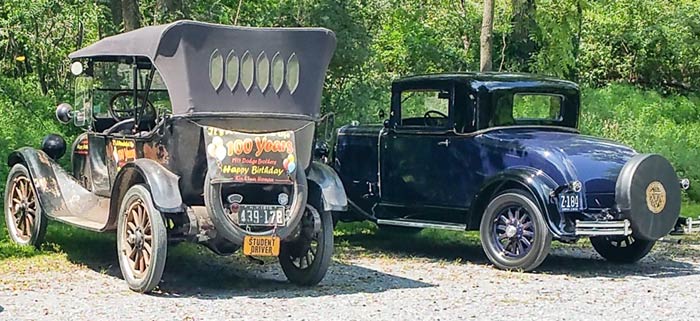 Just across the parking lot was a green 1938 Dodge Brothers. I was trying to be artistic by shooting this car with an old barn in the background.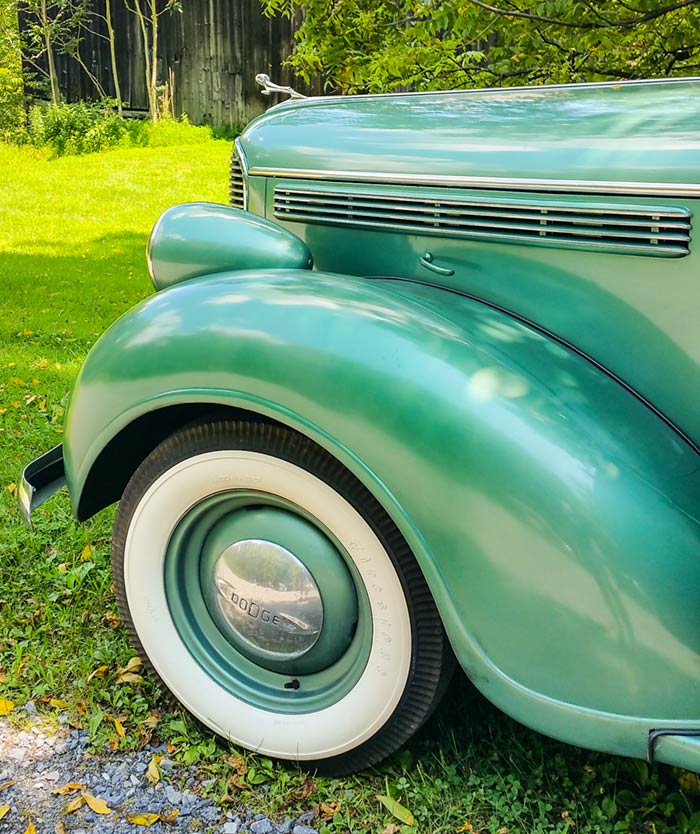 Since you're never supposed to photograph and drive (or even hold your cell phone), I took a shot of the 1936 Dodge Brothers (DB) making a right turn in front of the 1925 DB as we toured. [Editor's note: I cropped out the stop sign to give you bigger cars]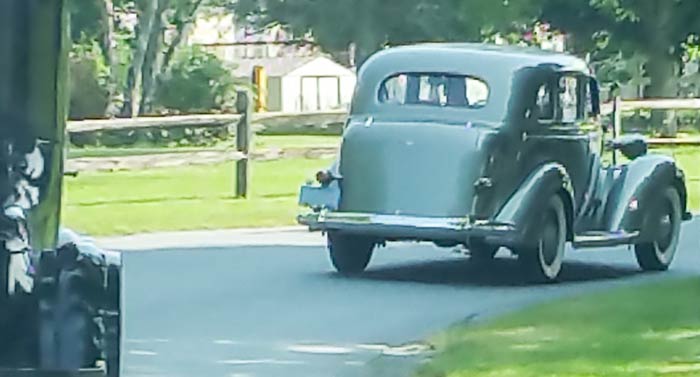 When we were at the National Toy Train Museum in Ronks, PA in July of 2019, I noticed a few Dinky Toy boxes in a glass case. Here is a 1957-58 Plymouth Taxi, a 1957 DeSoto Police Car, and a 1960 Rambler Station Wagon.



Life is like a box of Mopars. You never know what you're going to see.
Other Car Spotter articles by Tom Buss
Follow us on Post! It's like Twitter, but without ads or Nazis!
Books by MoTales writer David Zatz
Copyright © 2021-2023 Zatz LLC • Chrysler / Mopar car stories and history.