Car Spotter: 1948 Chrysler Windsor and 1940 Dodge at a Newark used car lot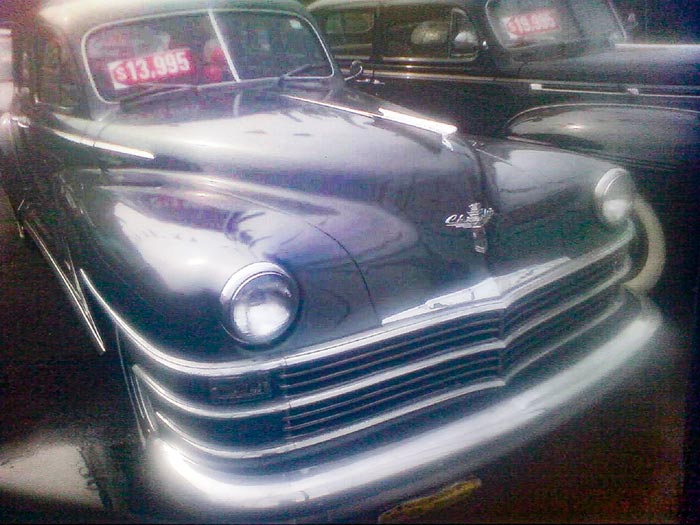 In May 2011, I noticed these cars sitting together at a used car lot in Newark, NJ.  You know those inner-city lots with barbed-wire fences and pushy salesmen?  Yes, that kind of place; right beside modern, plasto-matic cars exceeding 150,000 miles.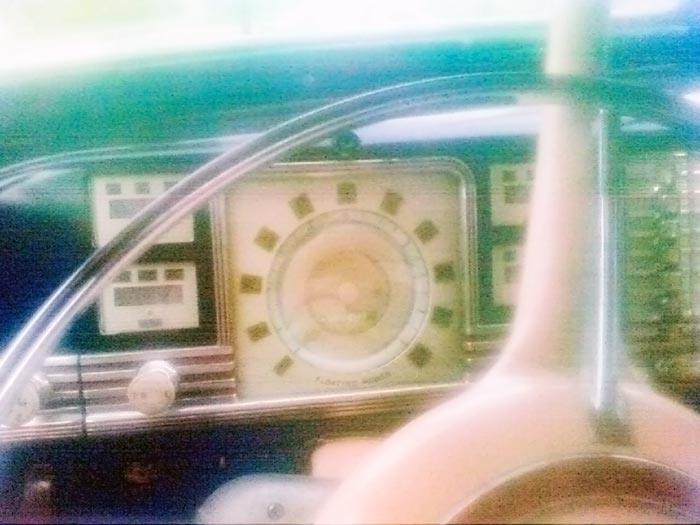 My curiosity and desire to write about them prompted a closer look.  The owner and his son were more than happy to meet me, until I told them that I wasn't able to buy the cars, but might be able to find someone who would.  The son escorted me out to the cars for a few minutes.  I wasn't able to sit in them or open the hoods, but I got a general idea.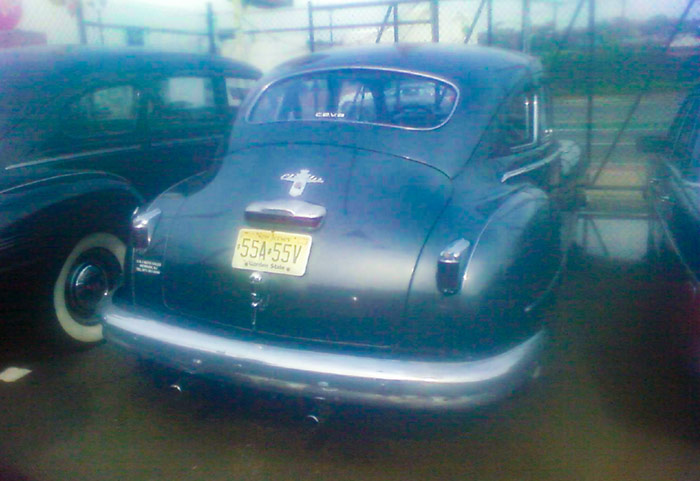 Our first car was advertised as a 1940 Dodge.  The car was dark blue, appeared to be in good "driver" condition and looked very close to original.  This creampuff could come home with me for $19,995.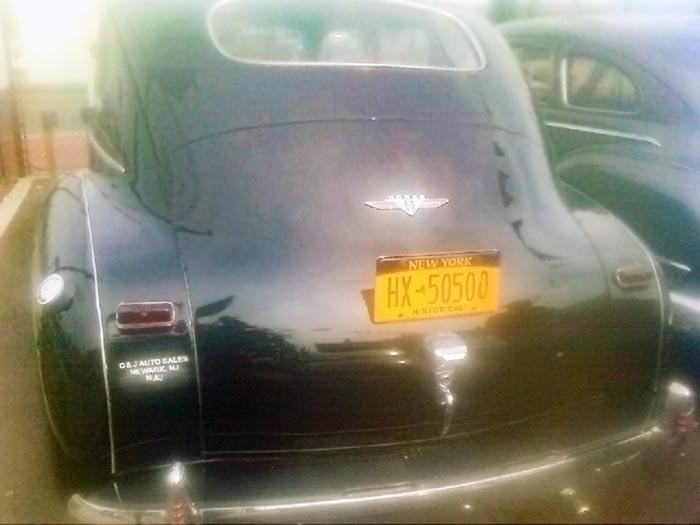 Our second car was advertised as a 1948 Chrysler Windsor.  The car was grey.  The body was nice and the chrome wasn't terribly bad, but a closer look showed some modifications.  I saw newer wheels, an aftermarket automatic floor shifter, dual exhaust, and a trailer hitch.  I bet there was a modern V-8 under the hood to accompany that transmission.

I imagine a previous owner wanted a unique tow vehicle and something to surprise people at stoplights.  I laugh when I think of the old joke about a car allegedly driven "by a little old lady, only a quarter mile (several quarter miles, actually) on Sundays."  This little beauty could jump the fence for $13,995.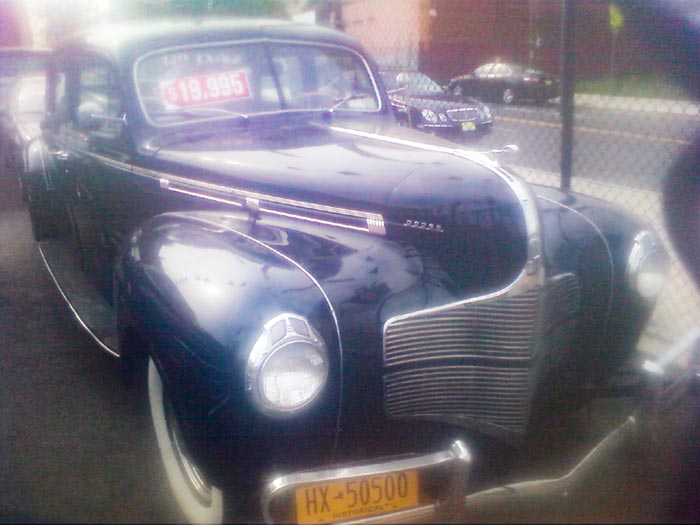 I drove through the area about nine months later.  The dealership was closed and the lot was empty.  So I apologize if you would have liked to purchase one of these.    Has anyone ever seen one of these cars?  I wonder if both cars came from the same owner?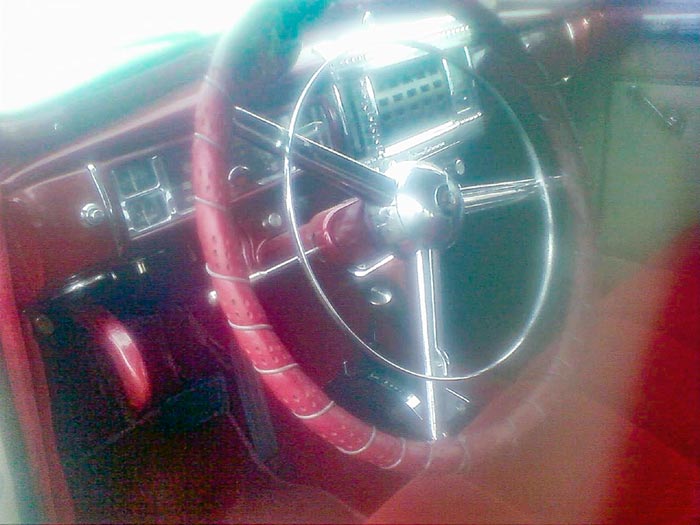 ---
This story originally ran in the National Chrysler Products Club Journal.
Other Car Spotter articles by Tom Buss
Follow us on Post! It's like Twitter, but without ads or Nazis!
Books by MoTales writer David Zatz
Copyright © 2021-2023 Zatz LLC • Chrysler / Mopar car stories and history.